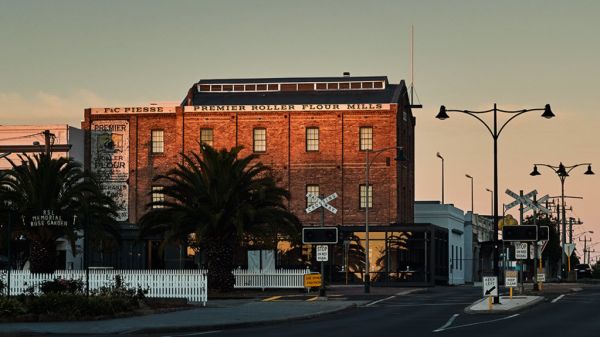 What drives Dome Cafe Group's Nigel Oakey to save WA's historic rural buildings?
Given enough time, money and energy – of which he anyway seems to have boundless amounts – Nigel Oakey might pump so much new life into some of the foundering yet foundational buildings of what are tagged "the hidden townships of Perth's rural hinterland" that he could end up being one of the great saviours of pioneering WA's built heritage.
Oakey is the managing director of the coffee roasting and cafe franchising Dome Cafe Group, which has 65 outlets in Australia (mainly in WA), and just as many offshore. He took his company on a detour to repurpose declining buildings as boutique hotels after he failed to find the accommodation he needed during regional business travel.
Having traversed the non-touristy tracks of the south-east inland, he talks about coming across many towns "that had once been so beautiful in the civic sense and that had so much historical interest, but which were being lost". He decided to take on the financial gamble of "converging into hotels".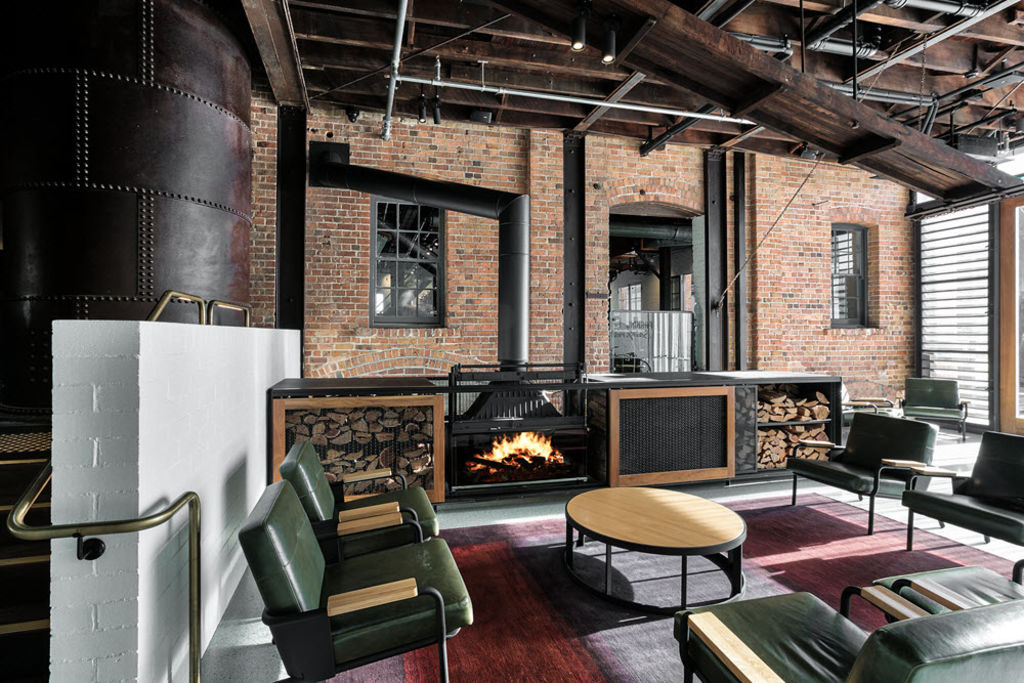 [dm-listing-recommendation experimentname='midcontent-listings' positiononpage='midcontent']
The first project is the 1891 Premier Mill Hotel in Katanning, 280 kilometres south-east of Perth. It opened last year and, he says, it already has gratifying occupancy rates.
Situated beside the tracks of the Great Southern rail line, the three-storey brick mill is drenched in such fascinating storylines, and has so much diverse industrial machinery still in situ in its 22 suites, bars, lobbies and shops, that the moody, steam-punk style structure scored twice in the recent WA Australian Institute of Architects Awards.
While Oakey launched the project in terms by getting heritage and council approvals, he bought Freemantle's Spaceagency Architects in as advisors and soon as full-on creative partners. The outcome of a challenging project that cost "staggering amounts" was the recognition Spaceagency received for its heritage and interior work.
Dimmity Walker, one of the project's lead architects, says the structure had waterlogged bricks in a flooded basement, much rotting jarrah timber, and spaces filled with antique machinery – evidence its evolution through flour milling, electricity, wine and cordial production. Her colleagues, she says, had been "a bit sceptical" about taking it on, but the building now has "a unique atmosphere with a lot of fabulous history to leverage off".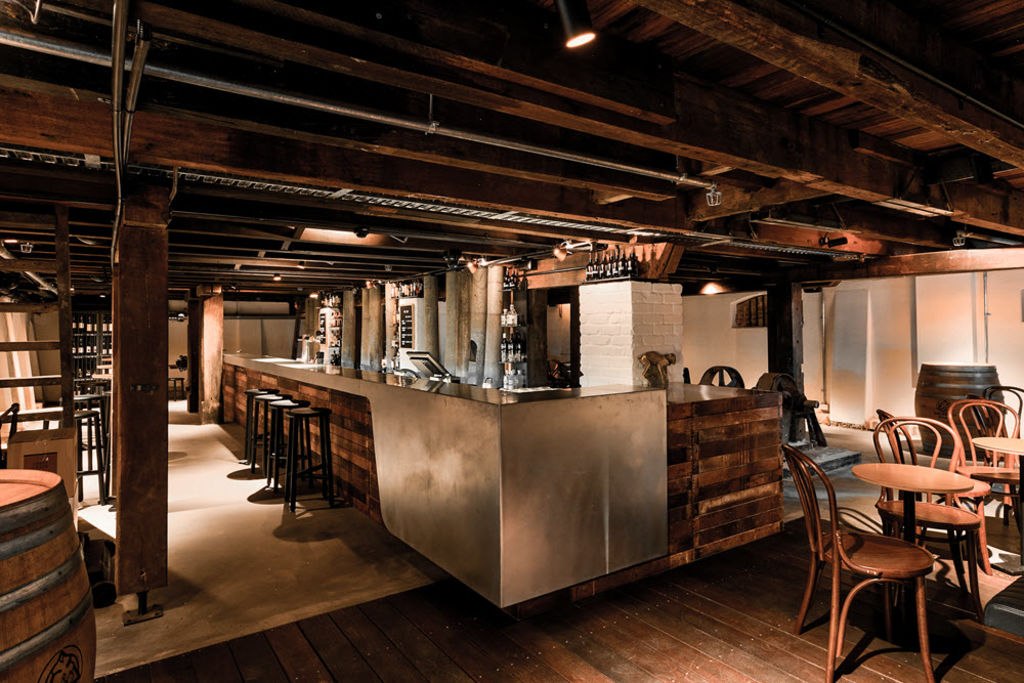 "That rich texture and story is its main drawcard. It's amazing," she says.
She praises Oakey for "his extraordinary vision and passion", saying "it was such a bold move on his behalf to take on a challenging building like this in an inland town, which was a boomtown in the 1900s but has been derelict since the 1950s.
"Where a lot of people travel through Margaret River and the coast, the eastern inland has been neglected. But there is so much stunning natural beauty out there and some great wineries."
Nigel Oakey is so convinced that the relatively undiscovered inland of The Great Southern has such tourism potential that he has two more historic hotels, the 1890 Farmer's Home Hotel in Northam, "which will open in September", and another "beautiful heritage property" at Narrogin, undergoing a revival.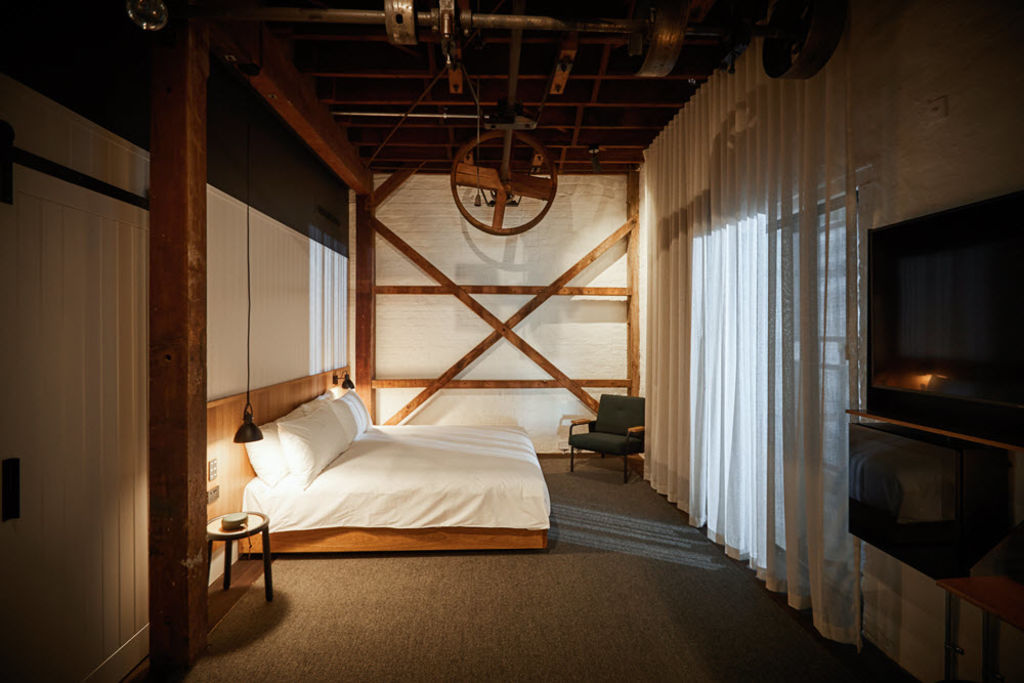 "We've got eight hotels in the pipeline at the moment", he says. "All bespoke and all special places with compelling stories."
For Oakey, the story is the seduction that gets him in. And the Premier Mill, basically the enterprise that commenced Katanning's commercial viability, has such a compelling narrative, the Dome Group produced a 270-page book about it, and a phone app guests and visitors can use to see the spaces in the building as they were before the brave restoration.
Perhaps it's the indefatigable enterprise of the Mill's founder Frederick Piesse that Oakey can empathise with so easily. Arriving in the late 1800s with his brother Charles, in a place with a population of 11, Fred Piesse "was one of those guys who comes along with the ability to see the future.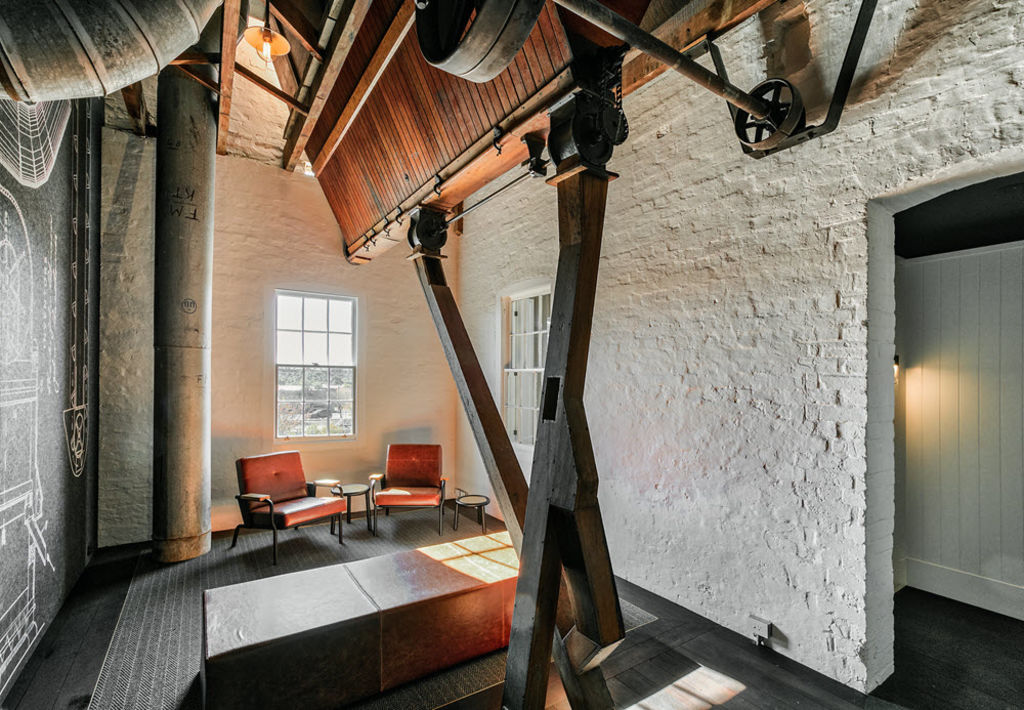 "He could see that with the railway coming through, it was going to be a real game-changer and that if wheat could be processed (in Katanning), it would allow the place to grow and develop.
"He was also following the development of electricity in North America. He was in correspondence with Edison, and he installed steam engines and an electric dynamo in the mill with many times the capacity needed for flour milling. He generated the first electricity in the town."
Piesse also became a politician representing the region in the WA Parliament. "He was one of those genuine pioneers who comes along."
For Oakey, saving the Mill is not only preserving a beautiful old building but promoting the essential story that it embodies of "opportunity seized".
Walker suggests Nigel Oakey is on a similar quest. "He might just spark a renaissance in these inland gold-rush and wheat-belt towns."
An earlier version of this story incorrectly described Nigel Oakey as heading up Doma Group, instead of Dome Cafe Group. The error was introduced during the production process.
[dm-listing-recommendation experimentname='below-content-listings' positiononpage='belowContent']
Keep up with Commercial Real Estate news.
Keep up with Commercial Real Estate news.