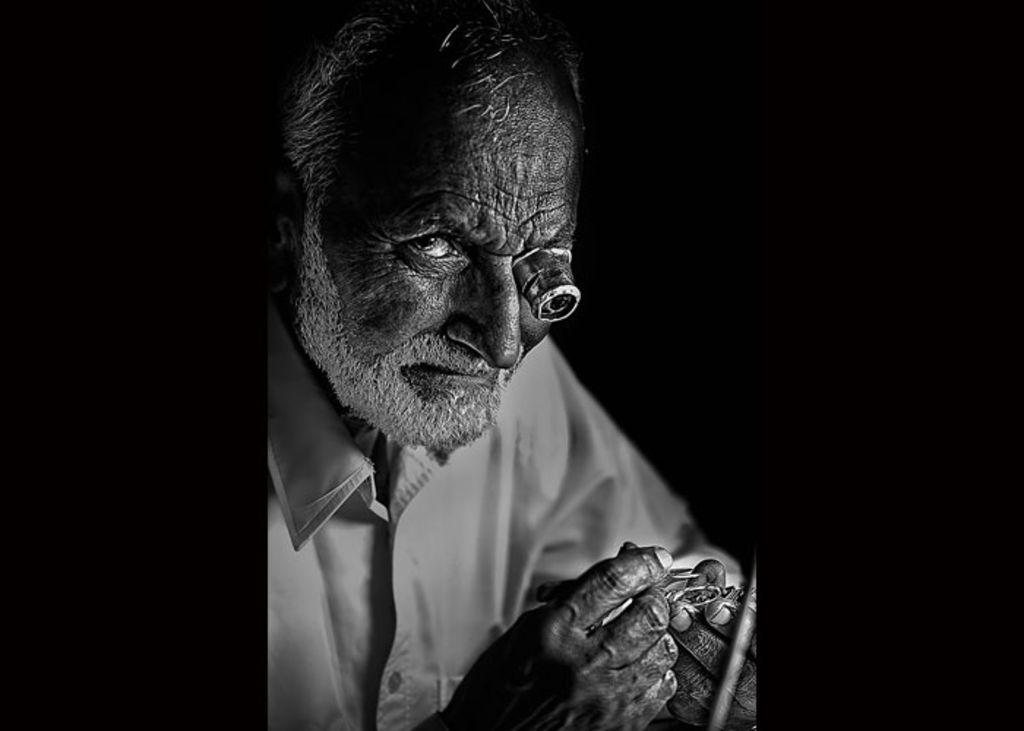 Watchmaker image wins CBRE urban photography competition
A striking image of a watchmaker at work in Doha, Qatar, has won an international urban photography competition.
Oscar Rialubin, from the Philippines, is the winner of the CBRE Urban Photographer of the Year competition, chosen from a record field of 21,000 entries from 113 countries.
"I have been passionate about street photography for a number of years and I knew my shot of a watch repairman in the middle of his work, fitted the brief fantastically," Rialubin said of his photograph, titled Xyclops.
"The urban environment is a fascinating subject as it is one of constant change and activity; capturing that one perfect moment is a great feeling."
CBRE's annual competition challenges amateur and professional photographers to capture the essence of the urban environment through the brief of Cities at Work.
This year, images ranged from window cleaners scaling great heights to crammed commuters at Japan's busiest station and a vibrant New York intersection, taken from a Manhattan skyscraper.
The Asia Pacific prize went to Peter Graney from New Zealand for his work Poultry Prepared for Market, a striking image of food being prepared for market in Phnom Penh, Cambodia.
The Europe, Middle East and Africa prize was awarded to Armen Dolukhanyan for his photograph Couple Policemen, depicting a young couple, both in the police force, taking a break in Ukraine.
Christopher Martin won the Americas prize for the image Winter Work – a plane being de-iced at Calgary International Airport, Canada.
For the first time, the 2015 competition included a mobile category.
The winner, Cocu Liu, from China, captured an image of the Chicago Board of Trading Building in Blizzard Days.
CBRE's Martin Samworth, chief executive officer, EMEA, said Rialubin's intimate portrait of a watch repairman gave insight into a universal trade..
"Urban life is constantly changing and the beauty of the competition is that it has captured this every year through the winning images," Mr Samworth said.
"This year's competition is our largest most successful to date, however we have never lost focus on capturing the intricacies of everyday life that makes the competition special."
CBRE global chief marketing officer Paul Suchman said the competition invited photographers to capture the energy and momentum of their community.
"The competition continues to serve as a source of inspiration and creativity across all the communities we serve," Mr Suchman said.
"Its reach and ability to build connectivity with the CBRE brand is simply fantastic."