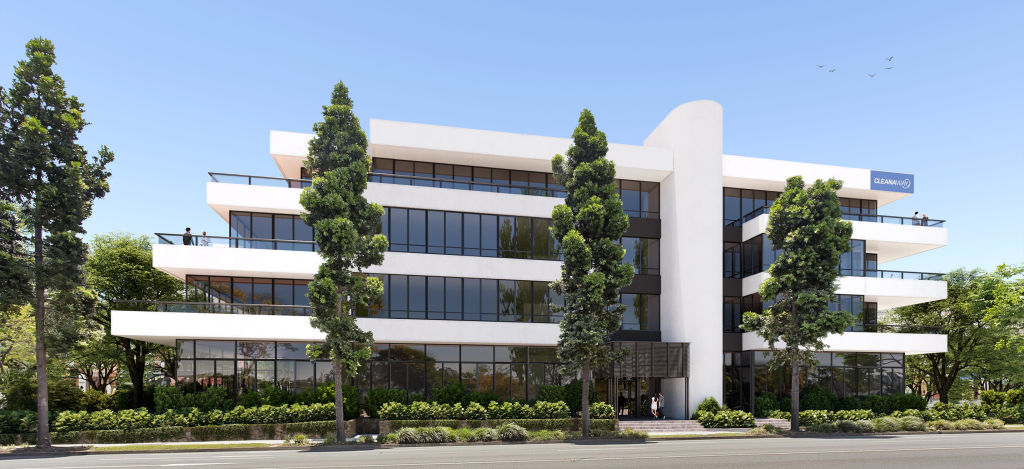 Wallum Partners to renovate old Brisbane office building
A neglected 1980s office complex on the Brisbane River earmarked for demolition is instead receiving a complete refurbishment in an exercise the new owners hope could become a template for the future.
The renowned two four-level riverside buildings, with 5200 square metres of office space just outside the Brisbane CBD on 159 Coronation Drive, were originally considered knockdown-and-rebuild options. But property investment and development company Wallum Partners decided they'd much rather reconfigure and renew them to create a contemporary commercial workplace.
"We wanted to show what can be done with some of these older buildings," said director Marcel Russ.
"We spent about 12 months in the market looking for an appropriate project and now we're working really closely with some of the best consultants and architects in the world to bring it back to its former glory, but with 21st-century amenity and sustainability."
The building, bought off-market in 2020 for $26 million, is undergoing a $14 million revamp to make it ready for a brave new future. While many of the existing tenants have remained, leasing their space at around $500 a square metre per year, the work is expected to push up rents closer to $575 square metres.
There are a number of buildings in the Brisbane CBD currently undergoing demolition and rebuild, such as those from 360 to 370 Queen Street, says Jason Lynch, director capital markets of Colliers International in Brisbane.
"There's also a fair bit of refurbishment going on," he said.
With Wallum's building, Mr Russ hopes most of the current tenants will remain and, while the aim wasn't necessarily to increase rents, it was more to show what could be achieved with enough determination – and expertise.
"Our goal was to convert a highly visible and iconic riverside commercial office building from an outdated and unloved asset into a sustainable and cutting-edge working environment," said Mr Russ. "It will hopefully set the tone for refurbished office space in Brisbane, and the whole country."
The building will have new end-of-trip facilities installed, bicycle parking, a solar system, upgraded airconditioning and lifts, low-energy lighting, new water-efficiency measures, a fresh coat of paint on the outside and extensive landscaping. There may also be power stations for electric cars.
Award-winning architects Fender Katsalidis are also working on the site to upgrade lobbies, balconies, the facade, entrances and bathrooms.
"There's a lot of embedded costs and energy and time and effort in demolishing buildings, so we're always conscious that adapting and re-using them can bring a much more sustainable outcome," said Fender Katsalidis director Craig Baudin.
"The challenge is to transport an existing structure from another era into a contemporary workspace, which can be complex, but it's always a very valuable thing to do. It's about being true to the original design, and bringing the best out of a building."