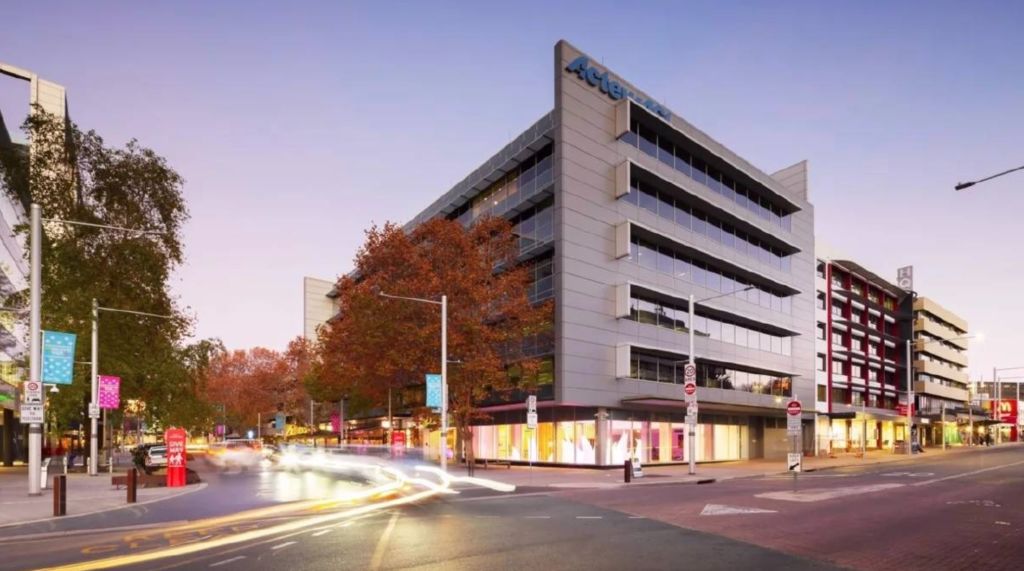 'Wall of money' still coming for Canberra offices after record year
There is no end in sight to the Canberra office investment market boom following record sales in 2021, when $1.5 billion worth of workplaces traded across 15 transactions after a lacklustre 2020.
That's almost double the previous $780 million high in 2019 with insatiable investor demand for long-term government leased assets driving prices up and yields down, a trend agents believe will be sustained through 2022.
Real estate fund manager Charter Hall, its entities and capital partners dominated the buy-side, spending more than $850 million on five assets, all of them with lengthy leases to the Federal or ACT Government agencies.
These included the two biggest transactions – $306 million for the Services Australia building in Tuggeranong and $335 million for 50 Marcus Clarke Street.
Agents said Canberra had benefitted from a strategic shift by major investors, who are now looking more closely at the length and security of leases over pure location.
"We have seen a big shift for capital to look more at the tenant profiles of assets as opposed to the core locations," said James Mitchell, director International Capital, Colliers.
"In 2021 the Singaporean funds and REITs spread out from focussing on the Sydney CBD and Melbourne CBD to diversify their acquisitions with a bigger focus on the market fundamentals and the tenants."
Agent Tim Mutton, head of capital markets for JLL in the ACT, said there's a huge amount of unsatisfied capital still looking for a Canberra home.
"The big story is not the volume but the amount of money behind the campaigns," Mr Mutton said.
"Anecdotally I think there could be $5 billion to $6 billion looking at Canberra at the moment. For every campaign we've been getting five, six or seven good bidders.
"There's a wall of money for Canberra because everyone is under-weight Canberra."
Matthew Winter, director of capital markets at Colliers, said major Canberra office buildings have been trading on yields of around 5 per cent, and he expected them to potentially go as low as 4.5 per cent for the right combination of asset, tenant and lease.
"We saw some really strong price compression in yields during 2021 and I think that will continue this year," he said.
Both Mr Winter and Mr Mutton said the sales pipeline is looking strong and predicted that at least two major assets worth between $200 million to $300 million could hit the market this year as vendors capitalise on high prices.
Meanwhile, this year is set to get off to a strong start with a couple of deals tipped to close soon.
A buyer is in due diligence on the eight-level office building at 33 Allara Street, which Cromwell Property Group almost bought from Molonglo Group last year, at around $75 million.
It's also understood 14 Mort Street, which global property powerhouse Blackstone picked up through its takeover of the Soilbuild REIT, has strong interest over $50 million.