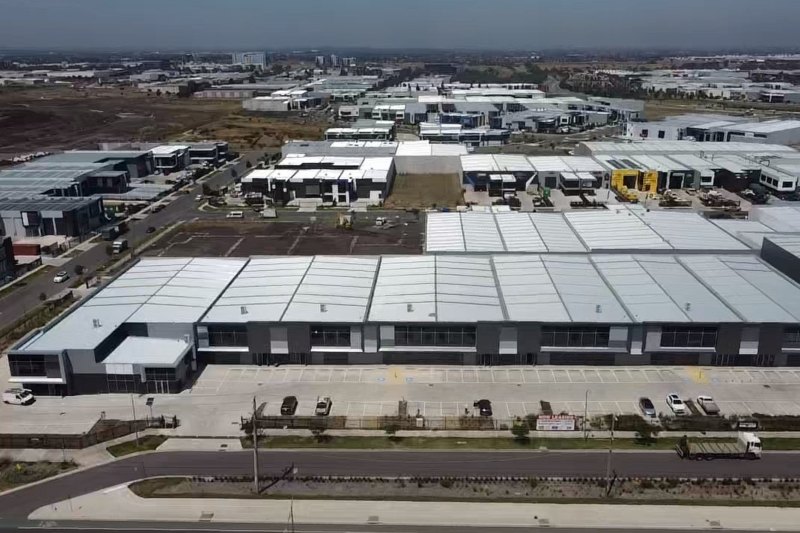 United petrol station changes hands for a tidy profit
United Croydon North petrol station has changed hands for $7.78 million. It was purchased in 2018 for $6.36 million, representing a strong 22 per cent profit for the vendor.
The Maroondah Highway service station, about 30 kilometres east of the CBD, was sold off-market by JLL's Jarrod Hersc on a yield of 5.01 per cent.
The petrol station sits on a 4270 square metre land parcel underpinned by a 16-year lease to United Petroleum, with options through to 2054, and rent of $390,000 a year.
Investors continue to recognise value in service stations, especially those underpinned by strong metropolitan landholdings, Herscu said.
Industrial demand
Strong demand continues for industrial office/warehouses, with the O'Herns Industrial Estate reaching 100 per cent occupancy soon after practical completion.
Developed by Melbourne Industrial Builders, the Epping business park, located on O'Herns Road, comprises seven tenancies across 6821 sq m of building area, with agents achieving a strong average building rate of $172 a sq m.
Colliers' Mitch Purcell and Corey Vraca, together with National's Jake Messina and Domenic Vardaro, inked the recent deals.
"Most new tenants are relocating from other industrial estates in Melbourne's north, as they are either expanding or want to upgrade premises, taking advantage of the prominent location with access to key arterial roads," Purcell said.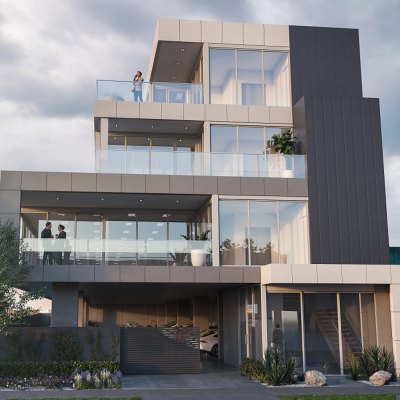 "The northern industrial market has been a major benefactor of structural changes since 2020," Vraca said. "The influx of retailers and transport and logistics groups for the rapid growth of e-commerce has been a key driver."
Accountant moves
A 314 sq m Airport West office has been purchased by accounting firm FDA Accounts for $1.6 million.
The deal for 3/48 Hood Street was negotiated by NSL Property Group managing director Guy Naselli. "The inner-west location coupled with the need to expand their office base and the access to Western Ring Road and Citylink made the property an ideal fit," Naselli said.
Carlisle surge
A 95 sq m retail property at 171 Carlisle Street, St Kilda East, has sold to a local investor for an undisclosed sum on a sub-four per cent yield.
Tenanted by Source Bulk Foods for five years, with options to 2032, the lease returns annual income of $58,710 a year.
The Carlisle Street area has recently enjoyed tightening vacancies. Jones Real Estate, which handled the sale, said there had been substantial interest from local buyers, with 90 enquiries.
Separately, in March, Coles acquired a significant land parcel bordered by Carlisle, Camden and Alfred Streets for $100 million, with a new mixed-use project earmarked for the site that could support further drops in untenanted properties.
"Properties in established strip retail arterials like Carlisle Street have emerged strongly since lockdown," said Sam Guest, manager at Jones Real Estate. "Across Melbourne, [retail] vacancies have shrunk to the lowest levels since the pandemic, so we expect further investment activity for well-positioned properties," he said.
Greystar expansion
A 2.1-hectare corner site at 36-38 Roberts Street, West Footscray, including a 7821 sq m building, has been leased by logistics firm Paddock to Port for five years, with options, for $1.5 million a year.
Colliers' Stephen Ryan and Charlie Woodley, together with CBRE, negotiated the deal on behalf of Greystar Australia.
Greystar, best known for its build-to-rent developments, expanded its platform in the past two years with the addition of a dedicated strategy focusing on industrial and logistics investments.
The acquisition of the West Footscray property was its fifth on Australia's eastern seaboard and complements other acquisitions in Sydney and Brisbane.
"The transport and logistics sector has remained competitive in Melbourne's west, which drives up rents on sites suited to this business type, as few properties offer low-site coverage," said Colliers associate director Stephen Ryan.
Get a weekly roundup of the latest news from Commercial Real Estate, delivered straight to your inbox!