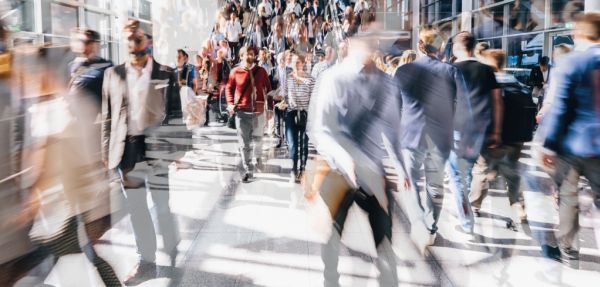 To return to the office or not? How your choice could change the shape of our cities
Australian cities are at a critical juncture, with changing demands and expectations from workers and inner-city residents in the wake of the COVID-19 crisis set to dictate what our urban landscapes look like for generations to come, planning experts say.
Tony Matthews, senior lecturer in urban end environmental planning at Griffith University, said workers returning to physical CBD offices was the factor that "matters the most" when it came to future city planning.
"How cities are going to look into the future is largely dependent on the degree to which workforces, professional or otherwise, return to city centres," Dr Matthews said.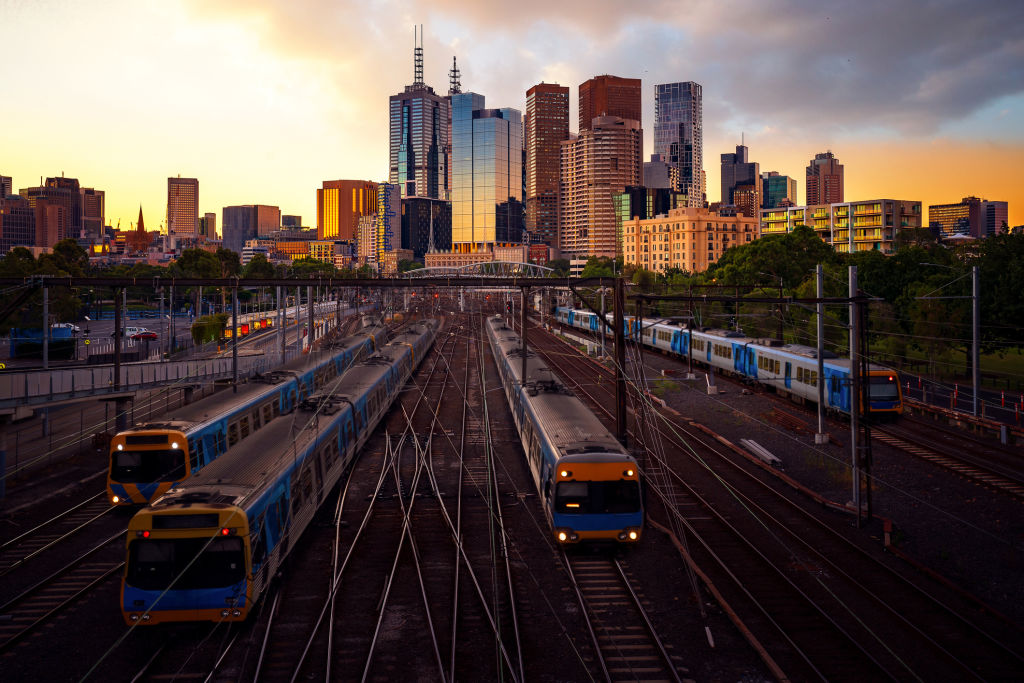 [dm-listing-recommendation experimentname='midcontent-listings' positiononpage='midcontent']
Office occupancy levels in the Melbourne and Sydney CBDs were at 7 per cent and 40 per cent of pre-covid levels respectively in October 2020, according to data from the Property Council of Australia. The  figures precede Victorian offices lifting their on-site workplace capacity to 50 per cent on January 18.
While remote working is expected to drop off, it is still likely to remain 69 per cent above pre-pandemic levels, recent research from the NSW Innovation and Productivity Council showed.
Commercial building conversions
Assuming less future demand for commercial property and retail property in city centres, vacancy rates could likely rise further for these spaces, despite some business' efforts to bring workers back to the office at some capacity.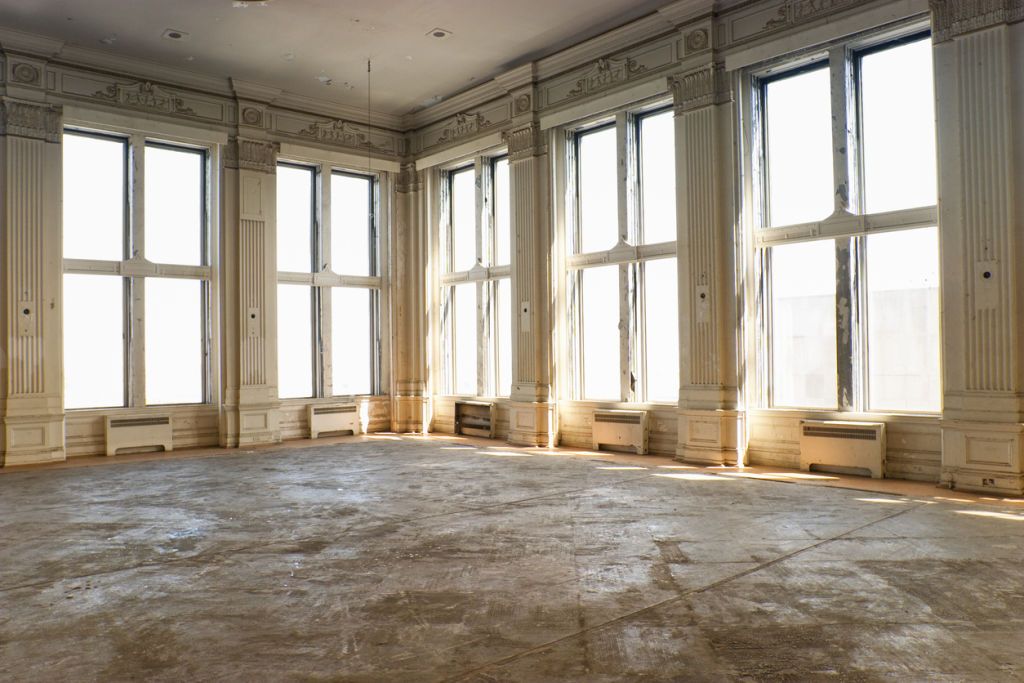 Melbourne lord mayor Sally Capp told The Age the council was looking at "what opportunities there are to convert under-utilised commercial buildings into apartments and creative spaces".
But Dr Matthews was not sure this would be financially viable, especially for office landlords, despite it being technically possible. As commercial buildings are not designed for residential use, the costs to convert them may not stack up.
"It's not necessarily cost-effective," he said.
"When these investors went to their banks and borrowed money and presented an economic case for buying this building, it was based on the idea that it would be rented out for commercial use.
"If it's not going to be rented out for commercial use, then that changes the cost basis and therefore [investors will need to ask"] 'can that be tolerated within the constraints of the finances of the buildings?' "
Dr Matthews said office building conversions may only work on a large scale if they were heavily incentivised by government or subsidised.
"We'll see it happening in some cities. It's not to say that it's not the solution to the problem, but I don't see it being a mass market solution for commercial properties that are vacant because people are working from home and businesses are downsizing their workspaces."
He pointed out that there will also need to be some certainty around whether there will be a population that is going to live in the city in a post-pandemic world.
Public amenities and green spaces
The long-term trend towards living and working close to goods and services, or "walkable urbanism", is expected to continue post-COVID-19, Cushman & Wakefield human geographer and workplace strategy manager Tica Hessing said.
Despite many working from home, she believed "walkable urbanism" still makes sense for CBDs and the businesses located within them.
"Organisations in these areas benefit from access to agglomeration economies that provide easier access to people and ideas, which is unlikely to be replaced by remote work."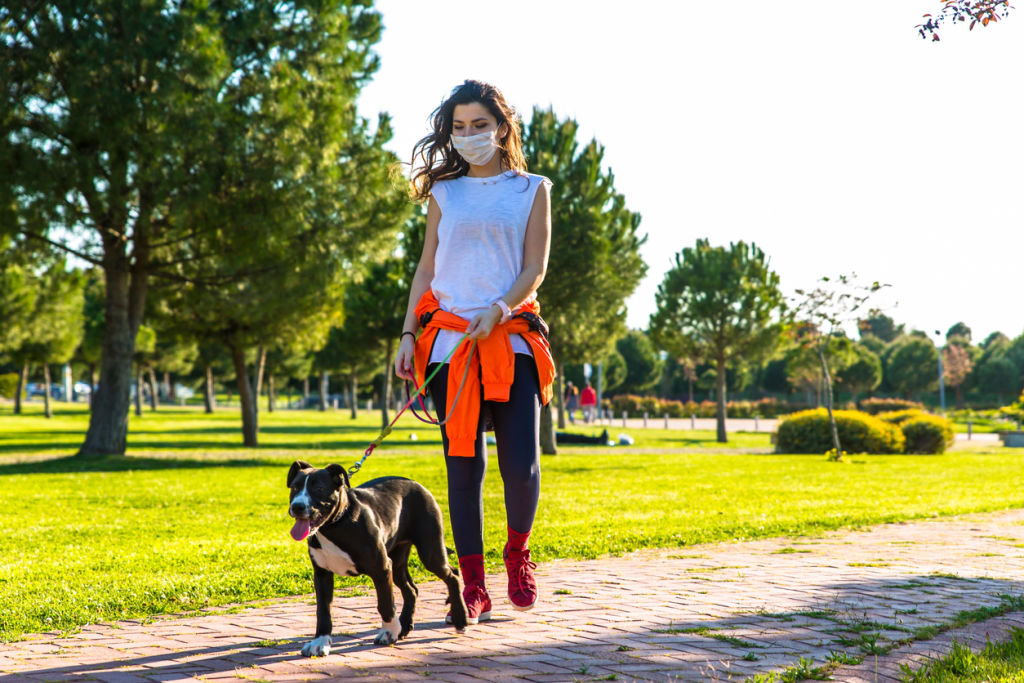 But this doesn't mean there won't be changes.
Urbis director of city strategy and place Michael Stott said the global pandemic was the catalyst to change in city centres and urban living, with cities historically evolving at a rapid pace after disasters, pandemics and economic crises.
"Part of me believes the reality is that COVID-19 has only acted to accelerate what should have already been taking place," he said.
Mr Stott said the pandemic had encouraged cities to rethink their approach to streets and prioritise pedestrians and cyclists over vehicles through creating temporary cycling facilities and wider footpaths to accommodate physical distancing.
The urban planner said COVID-19 had highlighted the value of having access to urban green spaces and public spaces and its importance for physical and mental wellbeing.
But the pandemic has also brought to light that people have insufficient and unequal access to these spaces, particularly those living in apartments or in the inner city.
"The importance of public space has been recognised by several state and local governments across the country with vast improvements underway in both Sydney and Melbourne," Mr Stott said.
"In both cities, pocket parks and 'found spaces' are being used to create exciting new public spaces and improve and enhance the landscape qualities of their CBDs."
Coworking at home
Dr Matthews said new urban communities could emerge if the original uses of some city spaces declined.
"You'll get these more intensified urban communities which are more about living and less about working, or at least living and working together. We've seen trends towards that in the past to some degree, such as live-work spaces," he said.
It's a theme being explored by Ignite ABP researchers Derek Huynh, Matko Matkovic and Trevor Du.
"Apartment communal spaces are being rethought. We are now aware of a few developers who are considering offering co-working spaces in their developments," they said.
"Our research indicates that these spaces could have higher utilisation than traditional amenities (gyms, pools, etc.) while overcoming the greatest disadvantages of working from home that we know all too well: social isolation, lack of separation from work, and household distractions."
Co-working spaces within new apartment developments would differ from a home study by including workplace essentials such as industrial printers, scanners, reliable internet connection and purpose-built office furnishings.
[dm-listing-recommendation experimentname='below-content-listings' positiononpage='belowContent']
Keep up with Commercial Real Estate news.
Keep up with Commercial Real Estate news.