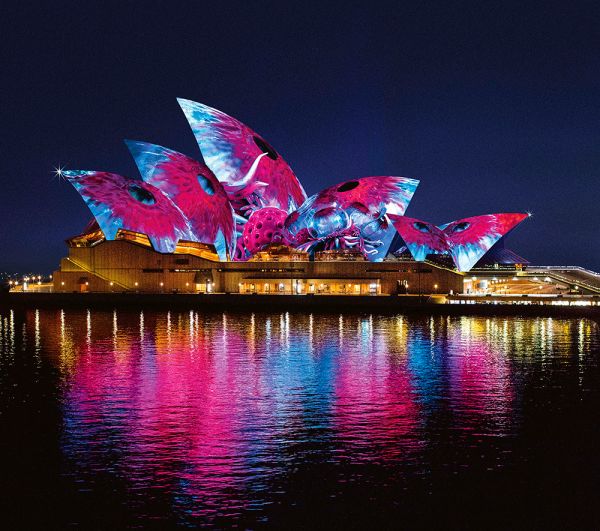 The winners and losers of the Chinese tourism boom
With China about to overtake New Zealand as our biggest source of international tourists, and numbers predicted to rise from 1.1 million a year to 2 million annually within the next decade, the scene is set for big winners from the boom – and major losers.
And experts are warning that Australian hotels, restaurants and tourism ventures need to make sure they're up to date with what the new flood of visitors are looking for in order to prosper, and to keep them coming back for more.
"The nature of the Chinese market has changed significantly in just the last few years," says Margy Osmond, CEO of the tourism industry group, Tourism and Transport Forum. "We have a view of them of huge groups of people following a flag being held up by the tour leader, but these days that couldn't be further from the truth.
"That's shifting to free and independent travellers (FITs) looking for unique experiences, and we're seeing huge growth in that market. These are well-heeled members of the middle class wanting to travel four and five star and looking beyond the Opera House and Harbour Bridge.
[dm-listing-recommendation experimentname='midcontent-listings' positiononpage='midcontent']
"So we have to change the way we think, and provide those different and unique experiences."
On the Gold Coast, for instance, 25-30 per cent of the Chinese tourist market has already moved from package tourists to FITs, reports Professor Noel Scott, deputy director of the Griffith Institute for Tourism.
25 to 30 per cent of the Chinese tourist market on the Gold Coast has already shifted to independent travellers. Photo: Thinkstock
It signals a major shift from low-price high-volume package tours, with everything booked in advance and visitors directed to the same attractions and souvenir stores each time, and buying mostly vitamins and powdered baby foods, to a much broader spread of spending on retail, hotels, restaurants, tourism properties, goods and services.
"The new visitors from China are much more adventurous than they were 20 years ago," says Professor Scott. "They're looking for authentically Australian experiences but it's softer activity rather than vigorous.
The Tasmanian Seafood Seduction cruise has proven a hit with Chinese tourists. Photo: Supplied
"We did some work trying to get Chinese people to learn to surf, and talking to Chinese students about it. While they love the beach for the sense of freedom it gives, and it's associated with Australian culture and they've seen [the TV show] Bondi Rescue, it wasn't very successful.
"A lot of Chinese visitors can't swim, have never been in waves before, and they said they didn't want to be in the sun because it made them go brown, and brown skin was associated with peasants. So we need to think outside the traditional things we'd offer visitors to make the most of the Chinese market."
For it's a market certainly worth capitalising on. Despite a slowing of the transitioning of the Chinese economy, strong visitor growth from China this year – declared the China-Australia Year of Tourism by the two governments – will see it overtake New Zealand as our biggest inbound market by 2018, two years earlier than previously forecast, reports Tourism Research Australia.
From 2014-15, China is expected to contribute 43 per cent of total growth in visitor numbers, and 60 per cent of growth in expenditure, as the Chinese middle-income class grows across the different tiers of the various big cities. China's share of total visitors was 13 per cent in 2014–15 and this is forecast to increase to 16.4 per cent in 2017–18 and to 25.7 per cent by 2024–25.
"Clearly we're at a really interesting juncture in the lifecycle of the Chinese visitor to Australia, and seeing the numbers move from group travel to FITs," says John O'Sullivan, managing director of the nation's global tourism marketing agency, Tourism Australia.
O'Sullivan says the latest winners from the new Chinese tourists include BridgeClimb Sydney, the city's Featherdale Wildlife Park, the NSW Blue Mountains, and companies offering fairy penguin experiences at Victoria's Phillip Island. With wine, and red wine in particular, massively important to Chinese middle class travellers, wineries and good eateries are also benefitting.
Rob Pennicott's Tasmanian Seafood Seduction cruise has proved a hit, as well as the Lake House, Daylesford, for its good food and wine in a beautiful natural setting, high-end retail, hotels with free Wi-Fi – so visitors can upload photos on Wechat – and self-drive rentals and campervans.
The Lake House in Daylesford has seen an increase in Chinese tourists visiting. Photo: Supplied
Many have seen a large increase in Chinese business off a small base. "They started coming into Melbourne to drive the Great Ocean Road," says Kate Meldrum of Britz Campervan Hire. "Then they started hiring them in Sydney and Brisbane and now a little bit in Tasmania too. They often travel in mini-convoys of three campervans and three families, and they love seeing their kids playing with Aussie kids in caravan parks."
These tourists are also interested in history and culture. "The Australian War Museum is do-able from Sydney, so that's a winner, and events like Vivid Sydney are getting more and more Chinese visitors," says O'Sullivan.
"They're also starting to go to Uluru now, although not in such big numbers as the Japanese. But the Field of Light installation at Uluru is a draw as the Chinese are fascinated by light, with buildings in their major cities lit up. The Canberra Enlighten festival will also become more popular."
There are now direct flights from China into Adelaide, Perth and Melbourne as well as the traditional favourites, Sydney and Brisbane, which means those tourists are likely to disperse more throughout the country in future.
WA's Margaret River region is certainly seeing a jump in the number of Chinese visitors, lured by the great food and wine in a natural setting, believes Peter Harper, Jones Lang LaSalle's executive vice president, investment sales, hotels and hospitality. "We're now seeing them venture beyond the major capital cities into more far away and lesser dominant destinations, like Cairns, Port Douglas and the Margaret River," he says.
An increased focus on fine food and wine has resulted in a boost for areas like Margaret River in WA. Photo: Thinkstock
"Hotel and resorts are the lifeblood of these places and the ones catering to their needs, like Accor Hotels who've introduced compendiums in Mandarin and Chinese-style breakfasts, are doing well. We've got to make sure our tourism infrastructure and attractions stay fresh with new events and new reasons to keep them coming, tell their friends and families to come, and returning."
Those hotels tend to be mid-level, around four-star, says Carol Giuseppi, CEO of Tourism Accommodation Australia. "But they're still not dispersing strongly into regional areas but that will all depend on the development of the produce there."
Hotels and short-term stay rentals are likely to be the biggest winners of the boom, says Charles Pittar, CEO of Chinese property website Juwai.com, since, apart from airfare, Chinese tourists spend more on lodging than any other single expense.
"Meriton looks well-placed to benefit from its large short-term rental apartment portfolio, and it's no surprise that Meriton's rental website is available in both English and Chinese," he says.
"I would also expect more owner-operated Airbnb operators to step up their Chinese game, ensure their properties are on Tujia and brush up on their Mandarin skills. Tourism is like Santa Claus: everyone gets a present. Commercial property values, small businesses, hospitality, retail — the benefits are across the board."
The biggest losers, however, may be those big package tour operators, although upcoming slack in their business is increasingly being taken up by the other growing inbound groups from elsewhere in Asia, says Osmond.
Other losers could be beaches like Bondi, since there's the swimming and sun issues, and not so many tourism products for visitors to buy, or suitable events to take part in. "We did a study asking students from China what they wanted to see and do," says Professor Scott. "They said they were very interested in BBQs on the beach, and dressing up in costume.
Bondi Beach might be missing out on the Chinese tourist market because of its reliance on swimming as an activity. Photo: Thinkstock
"We asked them if they'd like to learn stand-up paddle boarding but they said that sounded like a lot of work. It's activities more like the Catch A Crab tours at Tweed Heads, where they can catch, then cook and eat a crab in a natural setting, and Tropical Fruit World on the Gold Coast, which are proving the most popular. It's a very different market to the ones we're used to."
Research has found the top five motivations for travel outside Asia are: 44 per cent to relax; 39 per cent to try something new; 37 per cent to feel excited by new experiences; 30 per cent as a reward for hard work and 28 per cent to meet interesting and friendly local people. "Chinese travellers want to 'find themselves again', nourish their souls through new experiences and learn new things," says Ed Steiner, head of Travel and Leisure at Kantar TNS Australia.
"They are motivated to travel outside Asia for experiences that completely differ from everyday life and where there is an opportunity to learn different customs, cultures, languages, cuisines, scenery and activities. Although traditional Chinese travellers associate overseas travel with group tours, the rising Chinese middle class and strong economy are creating new drive and incentive to do away with tradition and venture into experimental travel.
[dm-listing-recommendation experimentname='below-content-listings' positiononpage='belowContent']
Keep up with Commercial Real Estate news.
Keep up with Commercial Real Estate news.