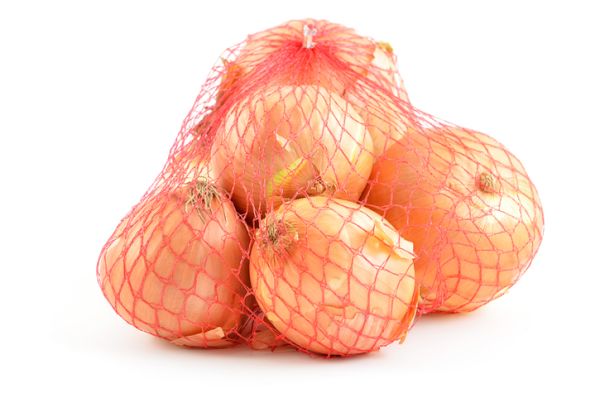 The weird world of lost property – and why it's a growing problem
As the man in charge of lost property at Melbourne's Flinders Street Station, Andrew Roe has seen many strange things left behind.
But even he was completely unprepared for the time he peered inside an abandoned bag to find … a human head.
"It was pretty creepy," he says. "But then it looked just a little bit too plastic to be real, and I thought it was too light to be a real head. And yes, it turned out to be a mannequin head, the type they use in hairdressers to model wigs."
Andrew Roe, lost property officer at Melbourne's Flinders Street Station, thought he'd seen it all. Then he looked inside the bag. Photo: Paul Jeffers.
[dm-listing-recommendation experimentname='midcontent-listings' positiononpage='midcontent']
These days, Mr Roe, 57, who's worked in lost property for more than 10 years and for public transport for nearly 20, feels quite fond of the head.
He still keeps it in his office – no charity would welcome it, he reasons – and refers to it as his "airhead staff".
One of the more unexpected items that might turn up as lost property. Photo: Getty Images/iStockphoto
But it's only one of the ridiculous things among the steadily growing welter of items left behind on trains each year.
Regularly, he has hearing aids handed in which can be hard to return since the owners are often oblivious to fellow passengers' calls, trying to attract their attention.
Rings found at Sydney Airport were sold at a lost property auction in 2015. Photo: Kate Geraghty
Sometimes, he has wedding and engagement rings that might have slipped off fingers – or could have been flung into carriage corners on purpose.
There are often bags of interesting lingerie. And on a few occasions, he's even had wheelchairs.
A wheelchair – one of the more puzzling items left behind in public places. Photo: Peter Rae
"You do wonder about those," Mr Roe says. "Have the occupants suddenly discovered they could walk again? How come they left them behind. What happened?"
The bulk of his lost property, however, comprises the much more predictable wallets, car keys, house keys, umbrellas, backpacks and schoolbags, all the way up to expensive computers and top-of-the-range phones.
"Those smart phones then turn out to be not so smart after all," he says.
The owner of this prosthetic eye found on a Queensland train earlier this year may have had trouble looking for it. Photo: Queensland Rail
Last year, he looked after a staggering 19,000 items left on Melbourne trains, up from 17,300 in 2014 and 15,075 in 2013.
Some are claimed, some owners are traced and much of the rest is eventually donated to charity.
A thoughtful shopper handed in onions found at Westfield Parramatta. Photo: Getty Images/iStockphoto
The reason for the rise he puts down to our fascination with technology.
We're all so busy looking at our phones and tablets, we're distracted about where we're going, and what we're meant to have in our hands, or over our shoulders.
One of the oddest things found in Sydney by public transport staff was a prosthetic leg. No one could quite understand how its owner might not miss it.
It's easy to understand why so many Opal cards are lost nowadays … 
… but no one could figure out how a prosthetic leg had not been missed by its owner. Photos: Simone de Peak and Getty Images/iStockphoto
Other items included a samurai sword, a French horn and a violin, surfboards, hundreds of strollers, prams, full suitcases, walking sticks, crutches, snow skis, a tent, a giant picture frame and a very large cooking pot.
"One of the most unusual items to have recently found its way to lost property is a gigantic teddy bear," says a NSW Transport spokeswoman.
"Sydney Trains, in conjunction with a local charity organisation, helped the teddy find a new home. After being cleaned up, it was donated to the Children's Hospital at Westmead."
Mobile phones get the blame for many things these days – now they're thought to be the reason we are losing more stuff. Photo: Getty Images/iStockphoto
The most common possessions left behind on trains and buses in Sydney are similarly umbrellas, wallets, sunglasses, prescription glasses and, a recent addition: a great many Opal cards.
"Each year, thousands of items are left behind on public transport – from larger items such as microwaves, prams and musical instruments to smaller items such as glasses, helmets and hearing aids," she says.
In a typical week, Sydney Trains staff find between 500 and 700 lost items on trains and in stations. On a rainy day, there can be more than 50 umbrellas a day left on trains alone.
Easy to forget – until it starts to rain. Photo: Getty Images/iStockphoto
At the Westfield shopping centre in Parramatta, it's pretty much more of the same. The strangest thing they've had handed in was a wig, followed by a toy horse, some onions and a lettuce.
"Most often, shoppers will realise they've lost something and come directly to us in person at concierge or by phone, email or social media," says Julia Clarke, of the Westfield parent Scentre Group.
"It can be anything from misplaced bags of shopping to wallets and keys. The key objective is to return lost property quickly, by contacting the shopper by whatever available means.
"We'll hold onto lost property for a period of time before passing over items of value to the police."
Developer Mirvac also has a number of shopping centres, and finds itself dealing with a growing mountain of lost property, too. The most worrying of those were two lost dogs. Happily, however, they were both claimed before too much time had passed.
"The best way with those we've found – unless they have their names and addresses or owners' phone numbers on their collar – is social media," says Kelli Shoesmith, the marketing manager of the Mirvac shopping centre at Stanhope Village in western Sydney.
"You put them up on a Facebook page and it's amazing how many shares they get."
Shopping centre owners deal with a lot more lost property nowadays, including people's purchases. Photo: Chris Hopkins
At the centres, it's often bags of shopping that get left behind along with the phones, purses, children's socks and shoes they kick off, and their toys.
If there's perishable shopping, it's kept as cool as possible until expiry dates. If the owners don't return to collect them or phone to report them lost, and they can't be seen on the shopping centre's CCTV, then social media becomes helpful again.
"With a child's toy, you take a photo, put it up on Facebook and quite often mums will then phone to say, 'Thank goodness you've found Bunny!' I think we've just got too much to hang on to these days, so it's easy to misplace things."
[dm-listing-recommendation experimentname='below-content-listings' positiononpage='belowContent']
Keep up with Commercial Real Estate news.
Keep up with Commercial Real Estate news.