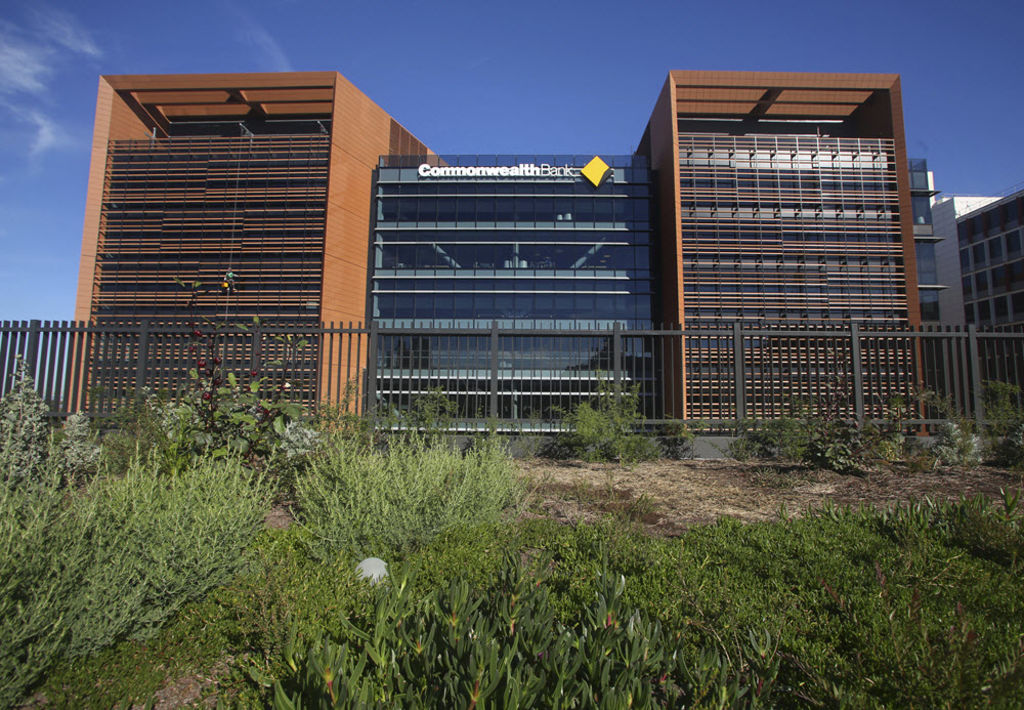 Mirvac says its Axle building at the South Eveleigh precinct is the "best workplace in Australia"
This week 4000 workers began making their way into what has been described as the "best workplace in Australia" – a space that brings flexible working and environmental sustainability to the fore of corporate office design.
Axle – the name given to the first office building completed at South Eveleigh (formerly known as the Australian Technology Park) in South Sydney – was built by Mirvac and will be tenanted by the Commonwealth Bank.
"I think we've created the best workplace in Australia, without a shadow of a doubt," Mirvac chief executive Susan Lloyd-Hurwitz said at the building's opening. "Two years ago it was a car park, now it's going to be part of a thriving community."
The new building places a big emphasis on flexibility for workers, with specific zones dedicated to independent and group work, including cafe-style meeting spaces and secluded private booths – perfect for focused productivity or a quick afternoon nap.
The architecture is distinctly non-bank-like, emphasising open spaces and natural materials, with few fixed walls between work zones, open staircases and a huge central atrium with glass lifts shedding light throughout the building.
Employee wellbeing was top of mind for Commonwealth Bank, according to executive general manager, group property and security Jennifer Saiz, with meditation areas, a childcare centre and four retail premises – serving "healthy food" only – dotted throughout the building.
Workers won't just be restricted to working inside, either – with the building incorporating outdoor presentation areas and beaming a Wi-Fi signal to the outdoor areas so that workers, and members of the public, can make the most of the landscaped surrounds.
Other innovations in the building include the way that employees interact with the office's technological functions. The booking of meeting rooms, entry to the building and lockers and printing is all controlled by a smart-phone application.
"I don't take it lightly when we I say that this is a significant leap forward for us in responding to the future of work," Ms Saiz said.
She said that Axle was an evolution of CBA's approach to workplaces, honed through recent projects like Commonwealth Bank Place in Lendlease's Darling Quarter, near Sydney's Haymarket.
" With each new office we build on what we learn and we evolve our approach. Good examples are Commonwealth Bank Place, which has been our largest activity based office, and [where] we have learned so much about flexible working."
Explaining the interior's open-plan designs and numerous large, open areas, Ms Saiz said that the bank was increasingly gravitating towards designs that allowed "open and collaborative workplaces", and that there were 50 per cent more collaboration spaces in Axle than at Commonwealth Bank Place.
"In the creative, digital economy, the workplace is defined by collaboration," Ms Saiz said.
Ms Lloyd-Hurwitz said that "it was important that we didn't have a spaceship come and land in the community," explaining that Mirvac had undertaken extensive consideration of how Axle would interact with other buildings in the precinct.
The building's functions are interwoven with others in the South Eveleigh precinct. For example, green waste from Axle will be sent to the neighbouring Yerrabingin House, the second building in the precinct to be completed, to be used as fertiliser for Australia's first Indigenous rooftop garden.
Once completed in 2020 the South Eveleigh precinct will consist of nine commercial buildings surrounded by shared public spaces. Retailers will include a hairdresser, supermarket, gym and cafes.