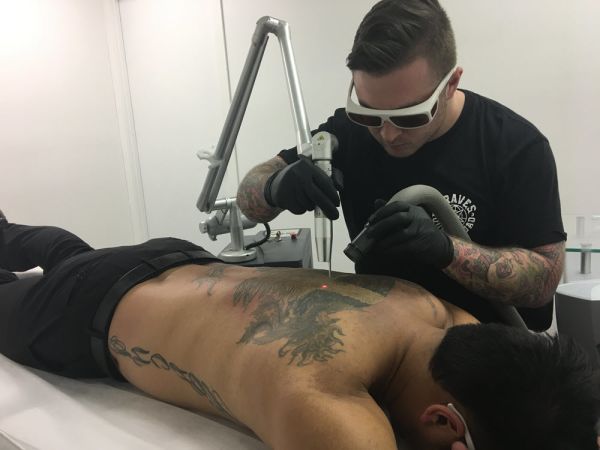 Tattoo removal businesses are making a mark as more people have regrets
Love tattoos and want to work in the industry but not artistic enough to actually ink them? What about removing them instead?
When Expired Laser Studio owner and tattoo removal technician Jared Hartley had a tattoo removal treatment many years ago, he found the experience "a little clinical".
"It made you feel a bit guilty for getting it done in the first place," he said, adding that it was also expensive.
In 2016, he established Expired in Canberra as he wanted to provide affordable tattoo removal in an environment that felt more like a tattoo shop.
[dm-listing-recommendation experimentname='midcontent-listings' positiononpage='midcontent']
"I love the tattoo industry," he said. "I love tattoos – I have too many of them – and I wanted to be in the tattoo industry without being talented enough to actually tattoo."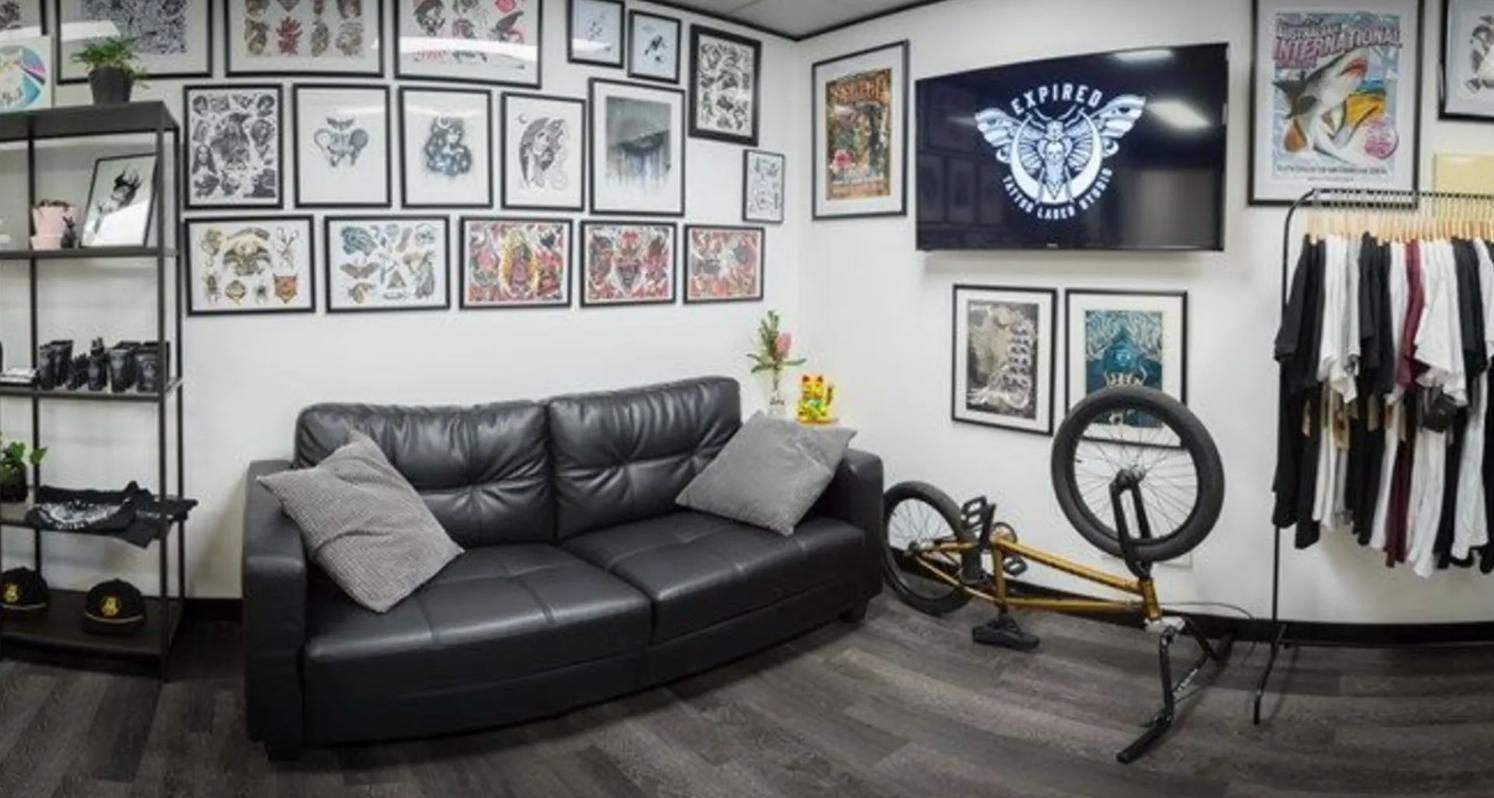 Tattoo removal is a growing industry. Real estate agent, Michael Newham of Finn Business Sales said, "You'd think so, what with the amount of tattoos around these days".
According to a 2017 Technavio report , the global tattoo removal market will grow to $US2.8 billion ($4.1 billion) by 2021 — a compound annual growth rate of close to 16 per cent. The Technavio report cites the rise in demand for laser-based aesthetic procedures, and an increase in the number of people getting tattoos as drivers of the growth.
Mr Hartley said, "We work a lot with tattoo shops" as "they are so busy these days".
Indeed, a 2018 Macrindle study revealed that 20 per cent of Australians have a tattoo. Mr Hartley told CRE that most days Expired would get a phone call from a tattooist saying, "'We've got a client who wants a cover-up, but we don't want to touch it without some laser. Can we send them to you?' "
The Macrindle study also found that of those Australians with tattoos, 31 per cent regretted it, and 9 per cent had started getting, or looking into, tattoo removal.
Mr Hartley said anyone could do tattoo removal, as it was "relatively idiot-proof".
Tattoo removal is not regulated in Australia, and practitioners in the ACT are not legally required to do any training.
However, Mr Hartley has done four courses, covering different elements of laser procedures including safety, because "you can hurt people" if you aren't educated.
Also, "We get asked all the time: 'What equipment do you have? What kind of qualifications do you have?' "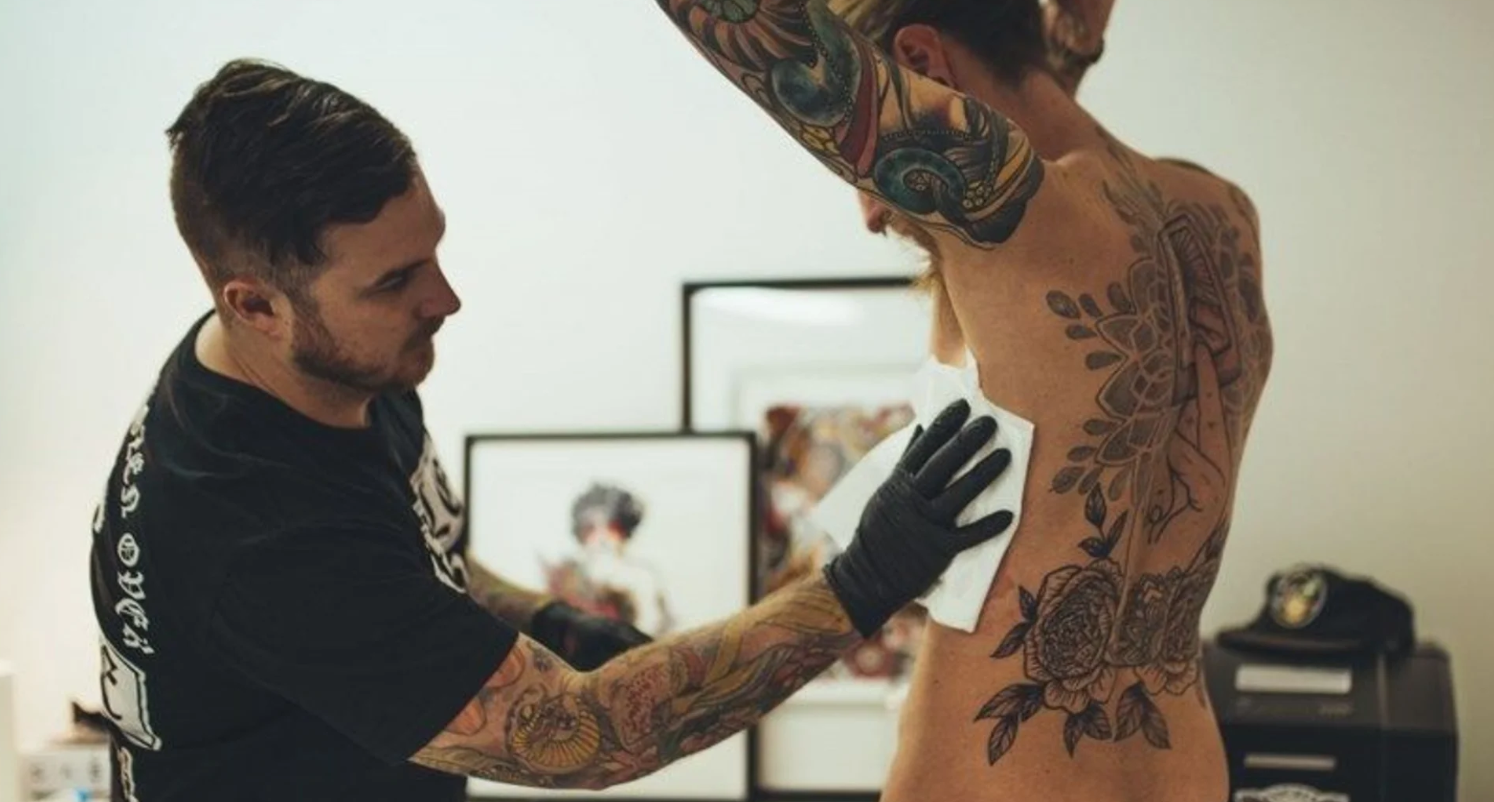 Expired use a Q-Switched laser, that can pulse 10 times a second, in multiple wavelengths. A study in The Journal of Cosmetic Dermatology stated in 2015 that Q-switched lasers "appear to be the most common, effective, and safest methods to treat unwanted markings".
CRE was curious and asked Mr Hartley: how does laser tattoo removal work?
"When you have ink pigment in your skin, it's kind of like a foreign body," he said.
The ink particle is large "which is why it stays imbedded in there", and the laser breaks the ink particle down into smaller particles so "your lymphatic system will take it away".
It's a simple process, but, for clients, it's not a painless one.
Graphic designer Nathan Vincent is currently getting two tattoos removed (he is not being treated by Expired): one "dodgy-looking tribalish face" and "some Japanese script that someone told me years later looks like writing done by a child".
"It definitely hurts more to get them taken off than put on," he told CRE, adding that it feels "like a cross between burning and cutting".
Mr Hartley said, "Different areas [of the body] are different, and people are different. You get some people that just have a conversation with you while you're doing it. And there's some people – like me! – that are rolling around and carrying on."
For him, this is one of the few negative parts of the job. "I get anxious when people are in a lot of pain," he said. "I feel bad!"
Luckily, for consumer and technician, sessions are fast. For a tattoo the size of a credit card,  it takes around 15 to 20 seconds per session, according to Mr Hartley.
The amount of sessions depends on both the tattoo and the individual.
Mr Vincent has had three sessions at $150-$200 each to remove the two iPhone-sized tattoos from his shoulder. They're now just silvery shadows, and he said, "I'm assuming it'll take at least two more sessions before they're gone".
Expired Laser Studio in Canberra is for sale. It has 350 active clients and is being sold by Michael Newham from Finn Business Sales for $199,000 including all tattoo removal equipment.
[dm-listing-recommendation experimentname='below-content-listings' positiononpage='belowContent']
Keep up with Commercial Real Estate news.
Keep up with Commercial Real Estate news.