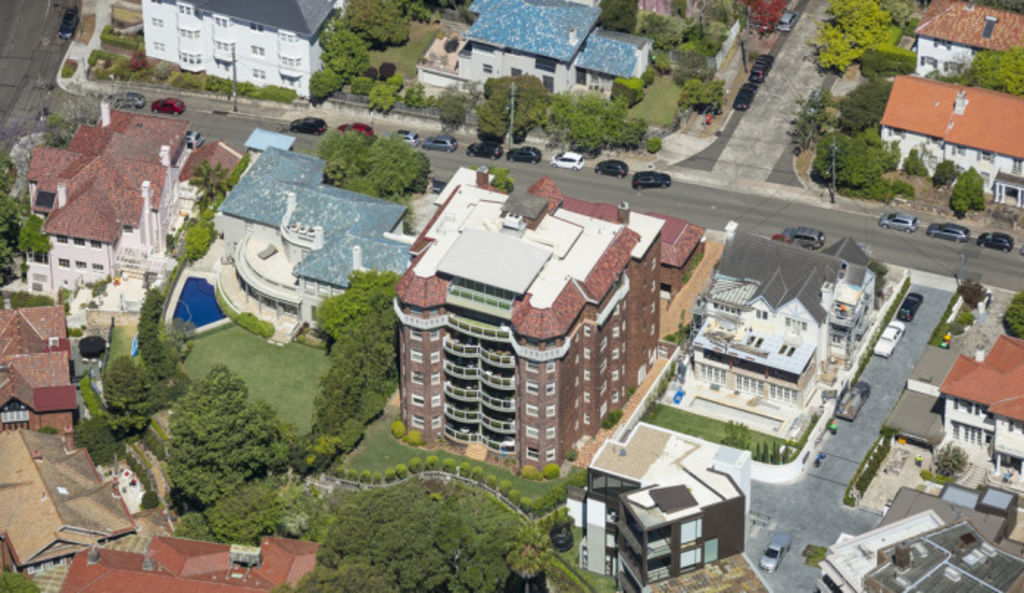 Sydney unit block sells at auction for $33.25m in seven minutes, setting national record
Seven minutes was all it took for a block of 11 units in Sydney's eastern suburbs to sell for a national auction record of $33.25 million – smashing the previous price by about $10 million.
The next highest auction price was $17.3 million, set in 2010 for the sale of 3 St Mervyns Avenue, Point Piper.
The opening bid of $15 million was one of 35 bids throughout the auction; it only took 60 seconds for the price to hit $20 million.
The buyer is a private businessman and investor from the eastern suburbs who is believed to own multiple properties in the area.
He plans to hold it as a long-term investment and doesn't intend to renovate or resell, selling agent Craig Pontey of Ray White Double Bay said.
CBRE co-agent Peter Vines said the auction was "very fast-paced"
"It was way above everybody's expectations – you couldn't even get into the room last night, there were people spilling outside. There were some of Australia's biggest property investors in there," he said.
The Babington-Lees family bought the art deco building for £29,000 as an investment in 1938, three years after it was built.
The local family was selling to capitalise on strong market conditions, Mr Vines said.
The building is in the Woollahra Heritage Conservation Area and has north-facing views of the harbour.
It includes 10 three-bedroom units of about 164 square metres each and one 400-square-metre penthouse.
The agents had taken 200 interested groups through the property. Buyers came from Australia, Hong Kong, China, India, Singapore and the US.
"Like everyone that went through the building, (the buyer thought) it was just as neat as a pin, it was in great condition, the apartments all had harbour views – it was a very, very sexy building," Mr Pontey said.
He added that Australian property was still "the flavour of the month all around the world".
"There's no doubt that we'll start to see more money coming in from offshore, as long as that maintains," he said.
"Yes it's getting a little bit harder to get money into the country from other places, but a lot of these high-net-worth individuals that were looking to invest around the world have already got existing bank contacts here and I'm sure (they) aren't having difficulty getting money if they want to invest here."
The annual rental income for the building was $690,000 for "a very low 2 per cent yield", the press release from Ray White said.