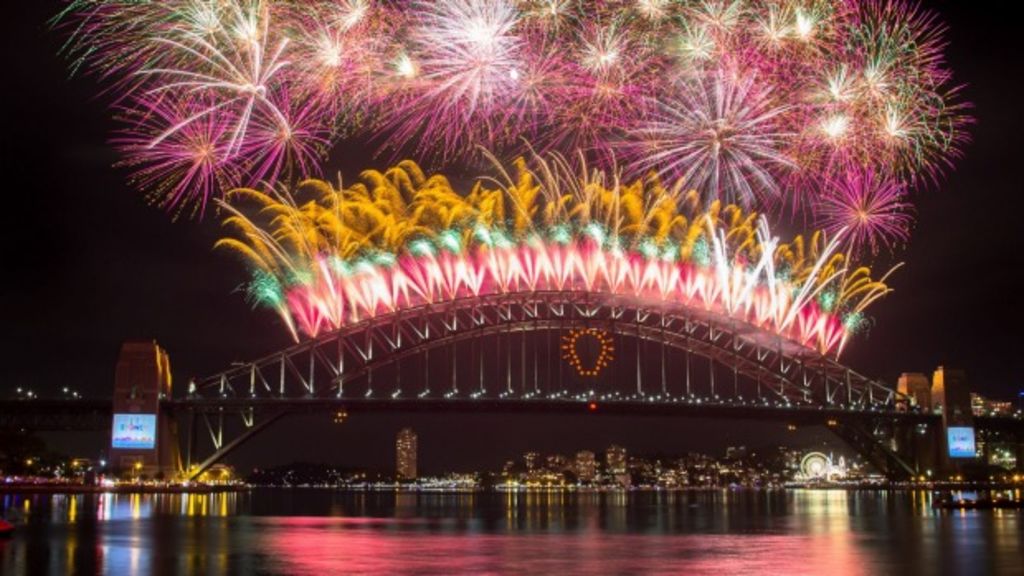 Sydney New Year's Eve 2015: Where to see fireworks on the Harbour and beyond
With road closures, price hikes and plenty of competition, catching the crackers on New Year's Eve can be a struggle for Sydneysiders. Thankfully, there are plenty of outstanding locations where you can spend the night within sight of the fireworks display – and many are nowhere near the Harbour.
Balmain and Birchgrove are always popular destinations for families. Entry is free and there is a lot of green space to spread out a picnic rug and enjoy Balmain's village vibe. There will be numerous road closures from 3pm onwards, so buses will have free rein. Catch a 444 or 445 down Darling Street straight to Illoura Reserve, or you can take the 441 to Mort Bay Park and Birchgrove Park. All parks and reserves in the Balmain peninsula worth spreading your rug on are designated as alcohol-free areas.
Parramatta Old King's School
Parramatta Council will host a huge free event especially tailored to families along the Parramatta River foreshore, on the grounds of the Old King's School. Live entertainment will feature an appearance from Curious George the monkey and some rocking soul performances to keep the parents' enthusiasm piqued. Food, rides and roving performances will ensure the party mood endures until a spectacular fireworks finale at 9pm. The celebrations start at 4pm – get there early to ensure you are not turned away if the grounds reach maximum capacity. The event is alcohol-free.
You can get the best of the fireworks and water views in Brighton Le Sands with Rockdale Council's fireworks released off barges on Botany Bay at 9pm. The foreshore parks of Cook Park and Lady Robinsons Beach provide the perfect new year family destination with great access to toilets, public transport and plenty of green space and sand for picnickers. Brighton Le Sands foreshore parkland is alcohol and glass free.
Even if you haven't booked tickets to any of the parties in Coogee, you can still make an event of New Year's Eve by heading to Gordons Bay in the afternoon for a dip before making your way around the headland to Dunningham Reserve, where Coogee's fireworks will be released at 9pm. Secure a spot on Trenerry Reserve on the southern side of the beach to get a complete view of the display, and a little distance from the night's revelries. The Coogee Bay Hotel and Coogee Pavilion will be thumping.
Blues Point is a Sydney sweet spot that's worth getting to early. Smack bang in front of the Harbour Bridge and entirely free, secure a patch of grass here and you can be sure to start off the new year very smug. Simply catch the train to North Sydney station and walk down Blues Point Road. Bring a guitar and some snacks and usher in 2016 with perfect views. Non-alcoholic drinks and food will be available on site.
Parramatta River foreshore
Parramatta is pulling out all stops to provide a New Year's Eve event that rivals the house music and hordes of young people on Sydney Harbour. While Paramatta's youth-oriented event on the river foreshore between Lennox Bridge and Parramatta Wharf is strictly alcohol-free, a well-curated DJ line-up, hip-hop dancers and jet-ski pyrotechnics more than makes up for it. Enjoy Parramatta's 9pm fireworks, then head to one of the numerous bars in the area to dance away the rest of your evening.
The buzzing atmosphere and stunning views at Dee Why will bring you a New Year's Eve to boast about. Crackers will be released at 9pm off a barge, showering Dee Why's expansive beach. There are restaurants along the Strand, or you can bring a picnic to eat on the beach as you strain the sand with your toes.
Westfield Miranda features the only fireworks display in the Sutherland Shire. The Shire community has come together to make this a luxurious evening with live music and a dedicated fireworks display at 8.45pm.
Nield Park Oval, Five Dock
This is an old inner west favourite that is easily accessible with nearby parking, toilets and a passable view of Sydney's fireworks. While you won't be able to see the Harbour Bridge, the city skyline will certainly be alight, and a short walk to Rodd Point will earn you water views across Iron Cove. Catch a 436 bus to Rodd Point and bring some snacks.
Couples
Campbelltown, Koshigaya Park
So you were looking forward to all the extravaganza and romance of NYE with crowds, colourful entertainment and a brilliant firework display at midnight – but you haven't booked anything. Campbelltown's Koshigaya Park could be your salvation. Enjoy funky DJs with adult entertainment starting from 8pm onwards, fireworks displays at 9pm and midnight, and lots of food. Share fairy floss with your loved one and take a spin on the Ferris wheel. The park is within easy walking distance from parking in Campbelltown's CBD and Campbelltown train station.
Couples who want to nestle in greenery with a picnic and unencumbered views of Sydney Harbour would do well to make their way to Clarke's Point Reserve near Woolwich Marina. This reserve has a rich industrial history – a short stroll around the dock will provide a pretty interlude before sundown. Leave your car in Hunters Hill and catch the 528 down Woolwich Road. Parts of the reserve are steep, so leave your heels at home.
Rowland Reserve is a secret hideaway from the hot mess that is Sydney on December 31. Enjoy fireworks displays at 9pm and midnight, intermingled with the sound of waves lapping on the sand of this protected bay. Yachts, dinghies and bush in the background only make Rowland Reserve more picturesque. Alcohol is prohibited.
Road closures and restrictions
Sydney Harbour Bridge will be closed from 11pm to 1am. Anzac Bridge, Victoria Road and the Western Distributor will be closed from 8.30pm to 9.30pm and from 11.30pm to 1am.
There will be road closures in the CBD and other areas such as Balmain, Birchgrove, Parramatta and North Sydney. Check council websites for specific streets and times – using public transport is recommended.