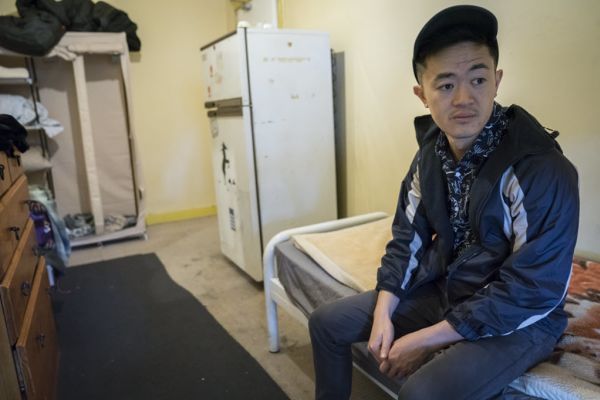 StreetSLEEP ambassador Benjamin Law says homelessness is 'a national scandal'
Every time journalist and author Benjamin Law steps outside the door of his inner-city home, he's confronted by the sight of people sleeping rough in what sometimes seems like every shop doorway, park bench and station concourse.
It affects him deeply, not only because he sees homelessness as one of Australia's most critical social issues, but also because he has first-hand experience of how terrible it feels.
"I only did it for a week and a half, and I know how uncomfortable that was," said Law, who agreed to live homeless for 10 days last year for the SBS reality TV series Filthy Rich & Homeless.
"But there are people who've lived for decades like that. You can't imagine what it must be like for them, and the fact that so many don't have somewhere stable to live is a national scandal."
[dm-listing-recommendation experimentname='midcontent-listings' positiononpage='midcontent']
It's for that reason Law didn't hesitate to agree when asked to be the ambassador for an annual national sleep-out event, StreetSLEEP, put on by the Property Industry Foundation. To take place on World Homelessness Day, October 10, with an estimated 400 volunteers sleeping rough, it's hoping to raise more than $200,000.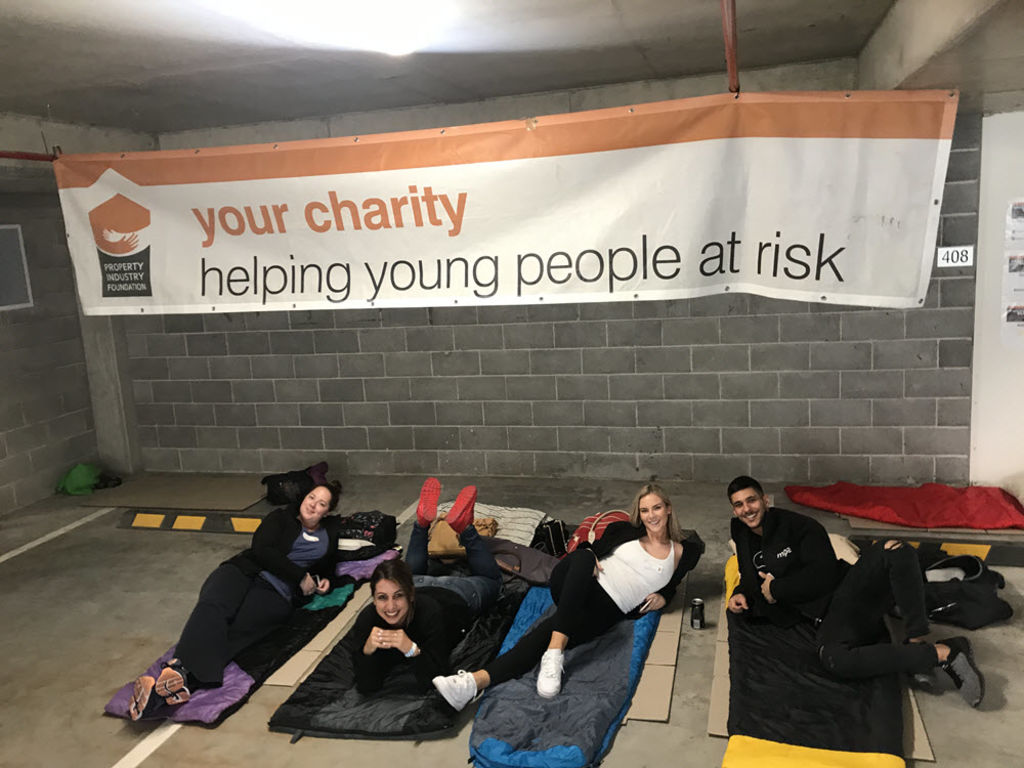 The funds are to be put towards the property industry's goal of building 125 bedrooms between 2017 and 2021 for homeless young people, with 56 already constructed, and 36 in development. In Sydney alone, that will mean 18 more young people will have a safe and secure place to sleep this Christmas.
Property Industry Foundation chief executive Kate Mills admits there's still a long way to go, with 44,000 people under the age of 25 categorised as being homeless – 38 per cent of the total – throughout Australia.
"It's a massive problem and it's getting bigger every year," she said. "But for the Property Industry Foundation, as a wide collaboration across the property and construction industry, building homes is what we do best.
"So we're pulling together, especially our younger members, to give everyone the opportunity to think about homelessness by sleeping out, and to do something about providing more safe and secure rooms for people. Our approach is to think about the best and most effective thing we can do with our resources, and that's bringing new homes to the market.
"Most of our construction companies and developers are always looking for engagement opportunities for people and have a sense of corporate social responsibility. Our builders build pro bono for us and it makes us all feel happy that we can make such a difference to some young people's lives."
StreetSLEEP 2019 is happening in Sydney, Melbourne and Brisbane, and on the Gold Coast a day earlier. Young property professionals will be sleeping out for the event – sponsored this year by GroupGSA, with PIF industry partner the Australian Property Institute – to raise funds and draw more attention to the issue.
One of the regular participants is Jessica Evans, now working for construction company MPA as relationship manager.
"I started because I wanted to do something for the greater good," said Ms Evans, 35. "And I saw this event as being perfectly aligned with the cause.
"I see homelessness as such a huge problem, especially for disadvantaged young people at a time when they should be getting all the support and the best chances of their lives. But you see them sleeping out all over the city, and I feel passionate about wanting to do something to help."
Law, a writer of books, TV screenplays and essays, feels much the same. "And we actually know how to solve homelessness," he said.
"It's simple and has been proven in models around the world: we just need to provide more government housing.
"I know that sounds a Utopian pipedream but we have a universal education system, so why not universal housing like in some Scandinavian countries like Finland? The property industry has an important role to play in that, so giving back is even more important."
 To help homeless youth, visit the StreetSLEEP website, or donate to the Property Industry Foundation.
[dm-listing-recommendation experimentname='below-content-listings' positiononpage='belowContent']