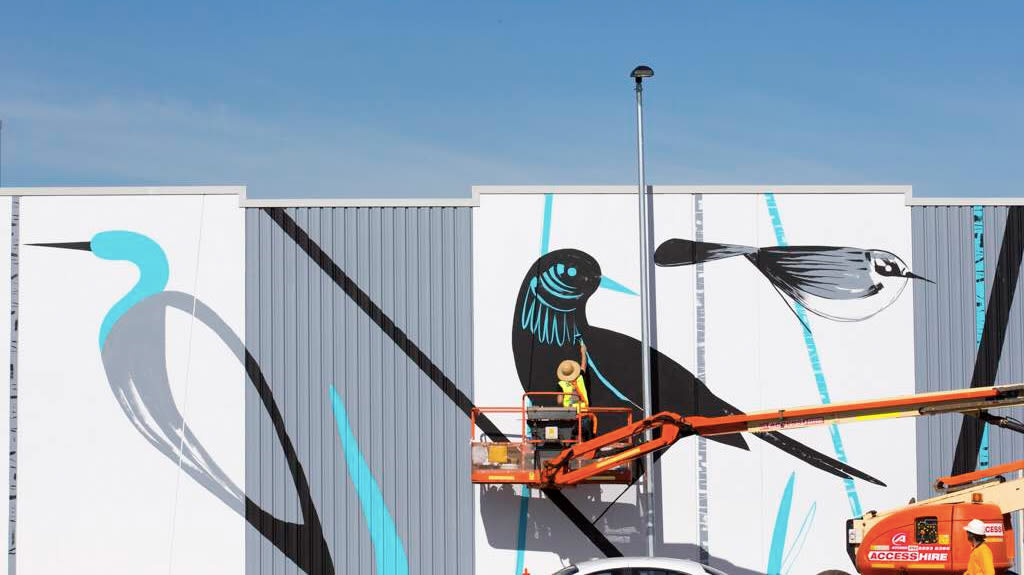 Stockland opens $51 million Harrisdale shopping centre
A new $51 million shopping centre has been opened by Stockland south-east of Perth and is expected to create hundreds of jobs.
The 12,200-square-metre Harrisdale shopping centre in Piara Waters, which first broke ground in June 2015, has Woolworths as an anchor tenant as well as WA's seventh Aldi supermarket and 30 specialty stores.
Stockland group executive and CEO of commercial property John Schroder said the company had delivered a retail experience that would meet the needs of residents and visitors now and in the future.
"We've listened to the community from the inception of our planning process to ensure the new Stockland Harrisdale would be much more than a place to shop; it's a place for friends and family to meet, eat, socialise and enjoy," Mr Schroder said.
The centre is within the Stockland Newhaven residential community and has parking for 500 cars. It uses energy and water-saving systems and an electric vehicle charge point and bike racks are also provided.
Armadale mayor Henry Zelones said residents in the fast-growing western suburbs of Harrisdale, Forrestdale and Piara Waters had eagerly awaited the opening of the Harrisdale centre.
"It has also generated significant employment opportunities throughout the construction stage and now for the future in retail and hospitality," Mr Zelones said.
More than 300 retail, hospitality and customer service jobs are expected to be created by the new shopping centre.
Darling Range MLA Tony Simpson said the area had experience significant growth.
"In January 2009 there were 131 people living in Harrisdale and just over six-and-a-half years later there are now more than 3500 residents," Mr Simpson said.
Piara Waters is about 20 kilometres from the Perth CBD.