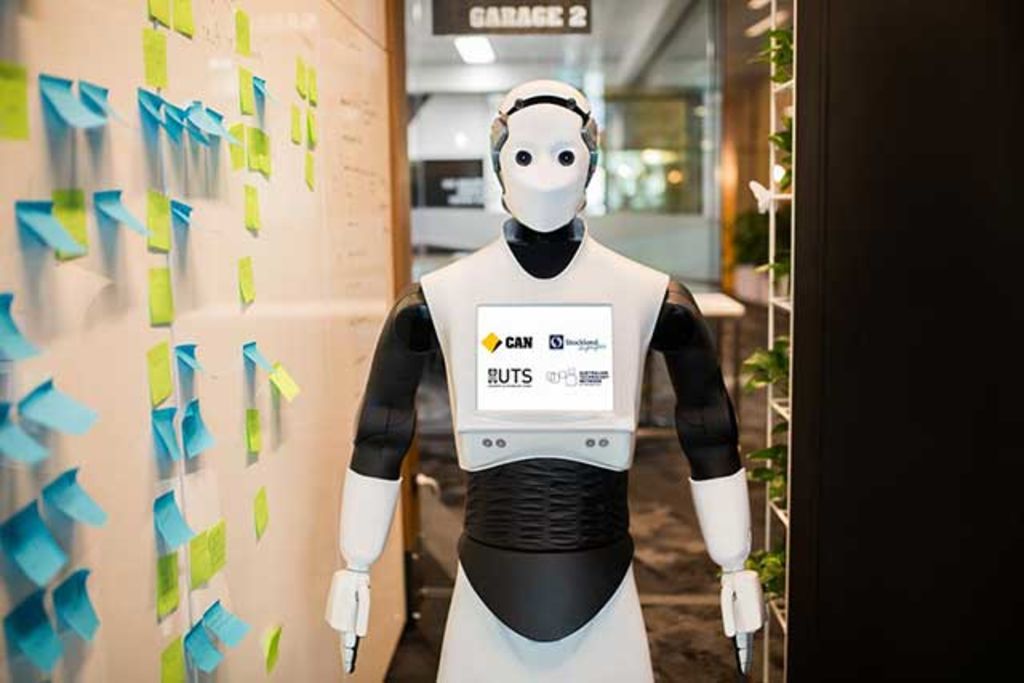 Stockland gets robotic with new retail research
The future of shopping centres and bank branches looks set for a radical shake-up after a robotic program partnership from Stockland, the Commonwealth Bank of Australia and some of Australia's leading universities.
The partnership will involve research of the social potential of robots, based on the use of a humanoid robot purchased by CBA called "Chip" – the only example of its kind in the southern hemisphere – and could assist in the implementation of robots into retail environments.
Testing will take place at the bank's Sydney Innovation Lab, with members of CBA's social robotics team working with students and academics from the University of Technology Sydney and the Australian Technology Network of Universities.
Chip was purchased at a reported cost of $300,000 by CBA. Photo: CBA
Stockland managing director and CEO Mark Steinert said the partnership would explore future robotisation of business functions.
"We joined this social robotics partnership to explore how emerging technologies may play a positive role in our business and the broader community in the future," Mr Steinert said.
"We're interested in how robotics could be used in our business parks and logistics centres, shopping centres and our residential and retirement living communities. For Stockland, this partnership is about defining the future rather than waiting for it to happen to us."
Chip is a humanoid robot – a REEM model from Spanish robotics company PAL Robotics and one of only three in the world.
According to CBA, the REEM robot is used predominately by universities in Barcelona, France and Germany for research in human robot interaction and navigation of environments.
The robot, which, at 1.7 metres tall, is human sized and suited to contexts including hotels, museums, trade shows, shopping malls, airports and hospitals.
It can make a map and navigate autonomously in large indoor environments while avoiding obstacles and finding the shortest path – meaning it could, for example, guide a customer to their desired destination.
Kelly Bayer Rosmarin, group executive institutional banking and markets at CBA, said the purchase of Chip – at a reported cost of $300,000 – would help the bank understand the impact of social robotics on customers.
"The development of robotics and artificial intelligence will affect all of us in the future," she said.
"We have invested in Chip and this academic partnership to ensure Australia remains at the forefront of knowledge and thought leadership when it comes to disruptive technologies like artificial intelligence and social robotics.
"The research will help us better understand the impact social robotics will have on the lives of people, customers and industries across Australia."