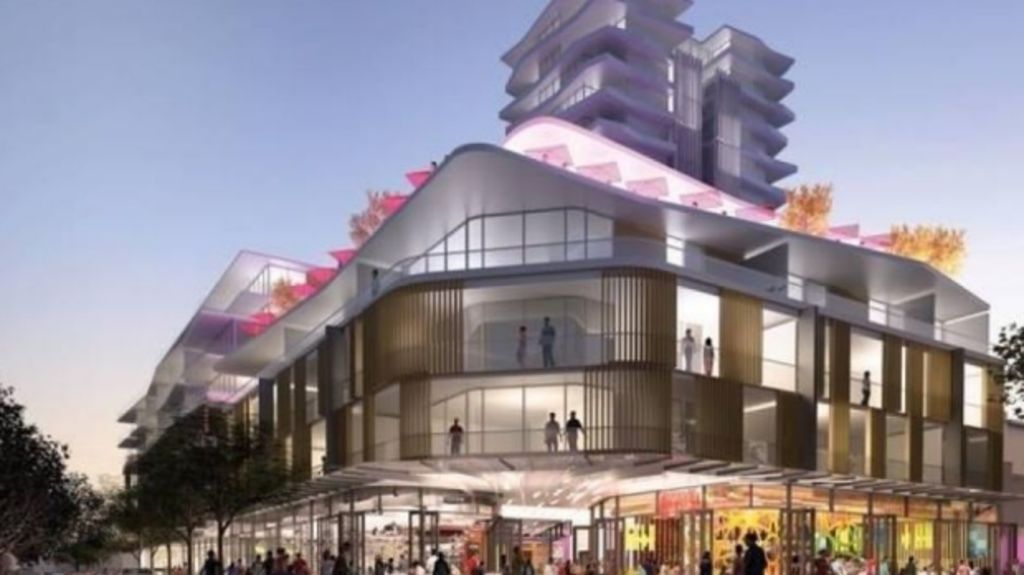 State defends development assessment panels' role in halting Perth urban sprawl
The WA government has defended its plans to control urban sprawl through 'development assessment panels'.
Perth's population is expected to rise by 70 per cent to 3.5 million within 14 years and to accommodate for this without more sprawl, councils have been set infill targets, mainly through higher density developments.
Approvals for such buildings are made through state-appointed development assessment panels – not councils – and have the power over any Perth development worth over $10 million. In fact, developers who spend more than $2 million can 'opt-in' to bypass councils altogether.
Perth councils have this year lobbied for the DAP system to be scrapped or overhauled, believing them undemocratic and harmful to communities.
But Planning Department Director General Gail McGowan says DAPs have facilitated $30 billion worth of necessary development.
"We overlook how well our town planning system has served us in the past few decades but we are under pressure over the next 30-40 years and we need a contemporary framework," she said.
"It's just not sustainable to continue to have a city sprawling outward.
The Town of Cottesloe joined the push after the local DAP overruled height restrictions aimed at protecting this view from heritage-listed Cottesloe Civic Centre, host of countless weddings and the place Prince Charles celebrated his 67th birthday. Photo: Facebook
"We have not gone down the path of urban boundaries, though our Darling Scarp, Peel Estuary and ocean means we are fairly constrained anyway; but taxpayers must understand that the ability to have public transport, recreation spaces and so forth is directly linked to having the population base to support and sustain them.
"That doesn't mean a cookie-cutter approach suits everybody – people will still want rural residences, big blocks or apartments.
"But the important part of the next couple of decades is to say how we provide for that in a way that maintains the things we value against the sheer cost of public transport infrastructure, the drying climate, the pressures outer suburbs face in providing green space and parkland, coupled with reductions in the availability of water."
She said state and local government had to work together on the problem and the "angst" around DAPs and council autonomy was not helping.
She said councils were well positioned to determine where things "fit best" and so had a critical role in the "fine balancing act" of retaining character and amenity while enabling development, so their town planning schemes would remain as ground rules, based on communities' 'understandably' strong views.
The government would help councils redevelop these where necessary.
But an overarching system, designed to "cascade down" and have decisions made as close to the ground as possible, was needed.
"Each of our centres, Fremantle, Subiaco, for example, has its own character and the last thing we want is a one-size-fits-all approach," she said.
"But … a sound local policy framework surrounded by a good system of DAPs who can bring transparency and objectivity is the best way."
An artist's impression of a development planned for Subiaco, which the council has said is out of step with surrounds.
Ms McGowan said DAPs and councils were bound by the same planning schemes.
She dismissed Vincent and Bayswater councils' assertions DAPs were erroneously applying discretions, though conceded exercising of discretions was an "interesting element".
She said planning decisions had never been universally welcomed, and never would be.
Councils had to consider ratepayers' views, but "emotive" arguments had to be subject to due process.
In fact, she said many councils viewed DAPs as good circuit-breakers on divisive proposals.
"I am battling to think of more than a dozen [DAP decisions] that have attracted any significant controversy," she said.
Edge Living was obliged to revise its proposal for Lumiere in South Perth after residents appealed the DAP approval at the Supreme Court. Photo: Emma Young
She acknowledged the balance of power was unequal, but said there was still "good opportunity for local input".
"I would like to think if I am a single member on a board I can still be influential member," she said.
This included the department, Government Architect and representatives of community and local government working together on a "toolkit" of considerations for developers, which would go before the WA Planning Commission mid-year.
She understood recently appointed Planning Minister Donna Fragher was keen to see this work continue.
"The look and feel and fit, liveability and workability of the building itself is important," she said.
"I am always looking for opportunities to fine-tune and improve."
She said work on streamlining DAP complaints and feedback processes, analytics and systems, was continuing but Perth had to appreciate what it had.
"Universally people say to me they are amazed we do not realise we have exemplars of best practice in town planning and building design here," she said.
"Perth is unique and is regularly voted one of the world's most liveable cities so we must have some degree of pride. No system gets it absolutely right … but we are focused on working constructively with the community and developers who have a vital part to play."