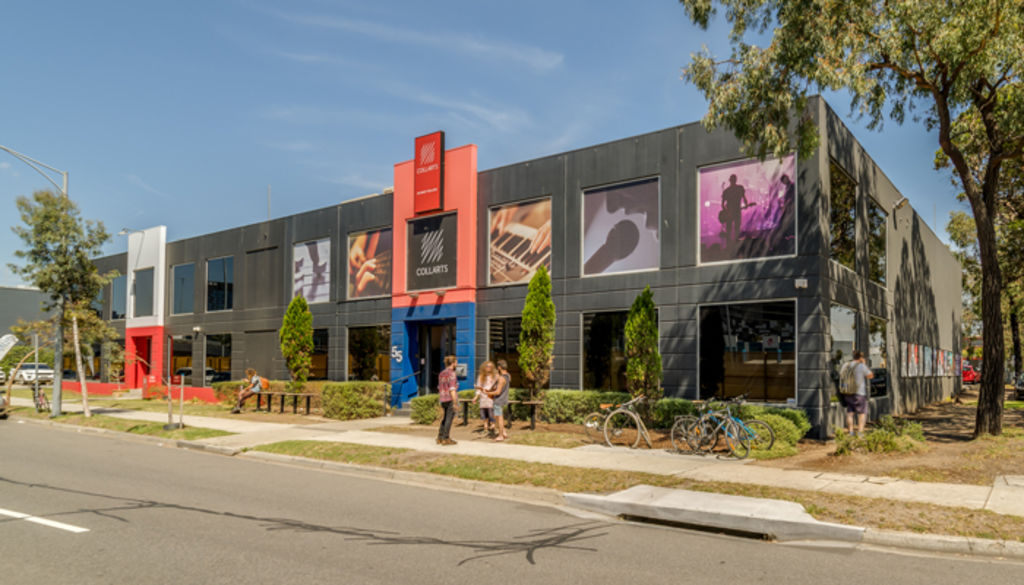 South Melbourne home of COLLARTS is for sale
The home of one of Australia's most creative education hubs is for sale.
The Australian College of the Arts, COLLARTS, has leased the South Melbourne property since 2007 offering courses suited to working in the music and entertainment industry.
Located at 55 Brady Street, the current building of 879 square metres includes classrooms, music studios, break-out areas, bathroom and kitchen amenities, along with a large recital room.
The Brady Street site of COLLARTS in South Melbourne is for sale. Photo: Supplied
"Extensive interest from a range of national and local investors is expected, underpinned by the established tenant profile," Lemon Baxter associate director Nick Bade said.
"And with the site now sitting in the Fishermans Bend rezone area, it presents great long-term development potential."
COLLARTS offers degrees and diplomas in music, audio, entertainment management and entertainment journalism. Students work with high-profile events such as St Jerome's Laneway Festival for practical experience and to increase their industry knowledge.
The property is currently returning a net $164,491.20 per annum, according to Lemon Baxter.
Its Capital City 1 zoning allows future development up to 18 storeys, subject to council approval.
Fishermans Bend, south-west of the Melbourne CBD, is one of the biggest urban renewal projects in the world, according to the City of Port Philip.
The area is earmarked for dozens of high-rise projects and is expected to become home for more than 80,000 people.