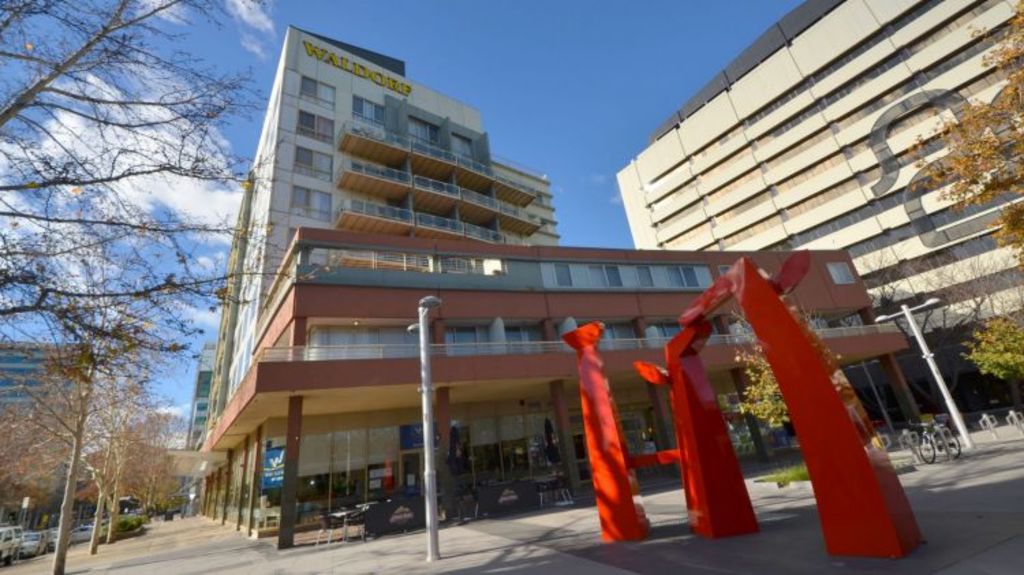 Smaller end of commercial market tries to shake off the budget blues
Budget and election jitters have fuelled a sales spree on boutique office space in Canberra.
But agents say other sectors of the commercial market appear to be unaffected by next week's federal budget and the July election.
Ethics Real Estate Canberra agent Andrew Paton says small and independent businesses have been bedding down contracts on office space in recent weeks.
"There has been quite a lot of nervousness around the budget and election so we are seeing more businesses securing their premises in case there is change to superannuation laws or other areas that may affect them," Paton says.
Paton last week sold the final parcel of office space in the Waldorf Arcade at 2 Akuna Street in the city, which is a precinct predominantly owned by businesses operating within the centre.
"There has been a bit of a rush on offices in the arcade in recent months and I think it's because it's small and affordable, in a high traffic area and suits businesses wanting to own their premises," Paton says.
"I think the political rhetoric around the budget and election has also had a part to play, businesses like to know what's ahead so they can be prepared just like with the end of financial year."
Office space sold in the arcade this year has ranged in size from 40 to 70 square metres and priced from $260 per square metre, he says.
Large commercial space has also recorded solid sales turnover ahead of the budget but Knight Frank's Canberra Associate director of institutional sales Nic Purdue says it may be more to do with economic conditions than events on the political calendar.
"The buyers who are shopping in the institutional market in Canberra are looking for lease terms of five years-plus so the short term impact of a budget or an election aren't a concern to them," Purdue says.
"But perhaps those buyers who are looking at value-add properties where there are vacancies that they need to be filled immediately may be assessing the political landscape's impact on whether businesses will be taking space."
Purdue believes most commercial property buyers are looking well beyond the budget and election for their purchase decisions.
Interest rates and the domestic and international economy were key considerations for potential buyers, large and small, he says.