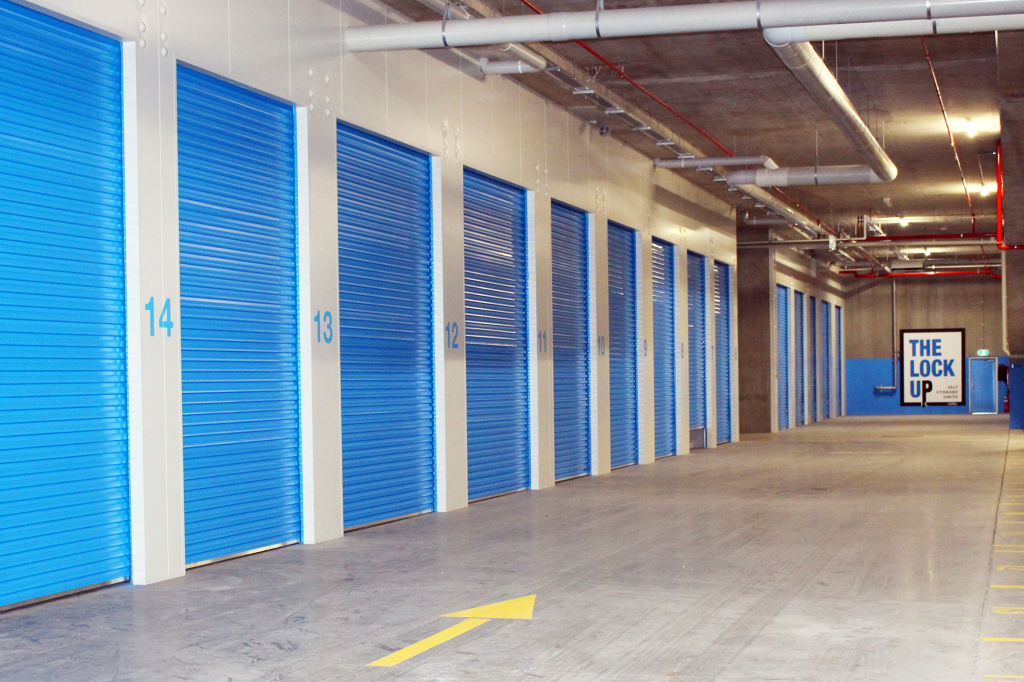 Self-storage business reports an uptick in demand from home office workers
As retail and office markets throughout the country take a hit from the mass shift to work-from-home arrangements, agents for a recently built storage centre in Sydney are reporting signs of a positive flow-on effect.
Agents for the self-storage unit in Banksmeadow, near Sydney Airport, are reporting an uptick in demand since the pandemic hit, something they attribute to the dramatic change in people's working environment and the need to clear space at home.
Sales in the facility, developed by Leda Group and opened in January, were initially slow for the first six weeks following the site's launch, before picking up from mid-March, according to CBRE's William Gathercole.
Mr Gathercole, who has now sold 15 units in the The Lock Up self-storage facility, said the pandemic was behind much of the demand.
"The pandemic has changed the way people are running their businesses," Mr Gathercole said.
Spaces in the facility range from 19 square metres to 57 square metres and start at $142,500.
There were two distinctive types of customer emerging among his client base – those looking to store surplus domestic items and those seeking a warehouse-style space for their business inventory.
"We've had a string of small business owners who have switched to a home office in recent months, and are now pairing that with space at The Lock Up," Mr Gathercole said.
"In some cases, it's as simple as reconfiguring their home to accommodate an office, freeing up space by clearing out gym equipment or a car [and putting it in a storage unit]."
He's also noticed demand from businesses who need somewhere to store stock but don't require enough space to justify leasing a warehouse.
"We're also talking to a lot of occupiers who are looking for somewhere to store stock or run their back-of-house and distribution, while they work primarily from home," he said.
Nationally, the outlook for the self-storage industry is a little more mixed, according to Jeremy Hoffman, associate director at independent valuation and advisory service M3 Property.
While the sector had performed well during the COVID-19 crisis compared to other commercial real estate asset classes, performance was very location-specific and some facilities would take longer to bounce back than others.
"Slight decreases in occupancy levels generally, though, can be location-dependent. Any areas in lockdowns [are] typically seeing, unsurprisingly, decreases in occupancy," Mr Hoffman said.
"Early indications [are] that when any lockdowns have lifted, there's been a relatively quick bounce back in occupancy levels. Though as lockdowns, such as that occurring in Victoria at the moment, extend over a number of months, that recovery period will continue to also extend."
He said the recovery in demand would take longest in areas typically associated with transient populations.
"Areas that would traditionally benefit from a high proportion of transient population, say from university students or tourism, are likely to be suffering the most. Returning to pre-COVID levels is likely to take longer in these areas, depending on how the economy opens up and how long it takes to welcome back international visitors."
Mr Hoffman said changes in consumer behaviour emanating from the COVID-19 pandemic presented both "positive and negative factors" for the sector.
"Less movement both internationally and interstate affects move-ins. However [there are] also people like university students not moving into or staying in units near universities – they might be moving back home with mum and dad and, [as a result], the family home is needing more space," he said.
"Likewise there is more space required if family groups are wanting to co-habitate, particularly bringing older family members into the home."
He also said there had been anecdotal evidence of demand from small businesses like cafes and restaurants storing excess items including chairs and tables that they were currently unable to use.
Get a weekly roundup of the latest news from Commercial Real Estate, delivered straight to your inbox!