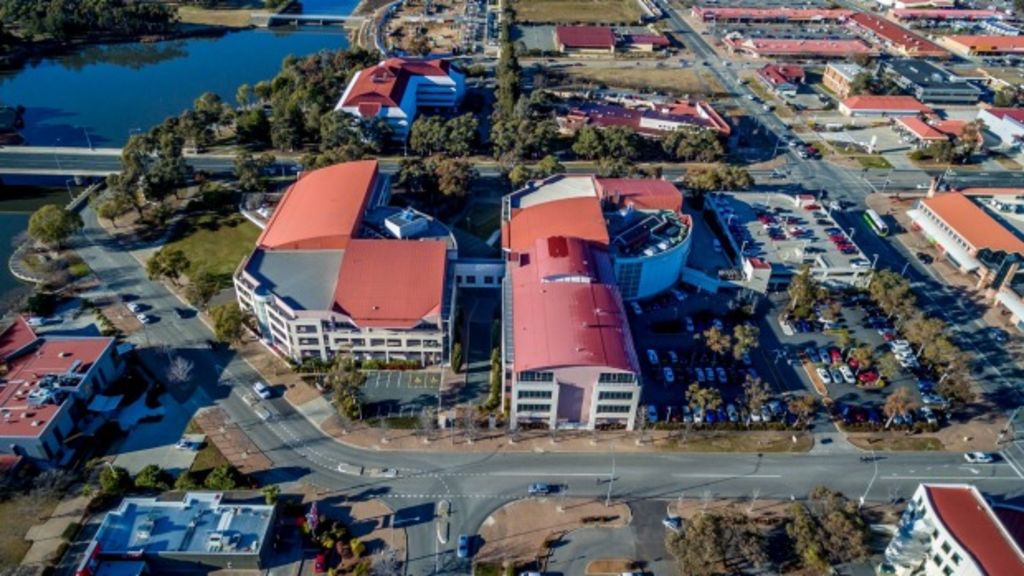 Sale of Tuggeranong DHS offices sets 2015 Canberra record of $75 million
A trio of buildings leased to the federal government in Tuggeranong have fetched $75 million in Canberra's largest commercial property deal of the year.
The lakeside buildings have reportedly been bought by Melbourne-based property investor Juilliard Group, although the selling agent would not say who the "private investor" was.
CBRE ACT managing director Andrew Stewart confirmed the price, which represents a yield of about 8 per cent.
"It's contracted, but the contract is subject to some conditions being met," he said.
"We expect them to happen before Christmas."
The buildings at 134 Reed Street in the Tuggeranong CBD are leased to the Department of Human Services until 2023, with another two four-year extension options available.
Colliers International ACT state chief executive Paul Powderly said he understood the buyer was a private family out of Melbourne. He said he had advised Juilliard's managing director Shlomo Werdiger, who was interested in the property and had flown to Canberra to meet him.
The Juilliard Corporation, one of Melbourne's largest landlords, was founded by Mr Werdiger's father, Nathan Werdiger, whose estimated wealth of $732 million placed him 70th on this year's BRW Rich 200 list.
Born in Poland, Nathan Werdiger made his original fortune in the rag trade with a textiles manufacturing company, after surviving Auschwitz during World War II.
Mr Powderly said the sale was a good result reflecting the position of the Canberra commercial market.
"There is a shortage of high-quality, investment grade assets with long-term leases around Australia, hence why we have interstate investors with a strong appetite," he said.
The Greenway site, once home to the Health Insurance Commission, consists of a three-storey main administration building, three-storey computer building including plant room, another four-storey office building and 338 car spaces.
The package was part of a billion-dollar portfolio of distressed property loans sold off by the Bank of Scotland International about four years ago. The Bank of Scotland's exposure was due to loans to the collapsed Record Realty Trust, part of the Allco Finance Group, which bought the properties for $52.5 million in 2005.
There was no comment from the Juilliard Group this week.
The sale tops the $70 million paid by Growthpoint Properties Australia for 255 London Circuit last month, a property leased by the Department of Foreign Affairs and Trade.