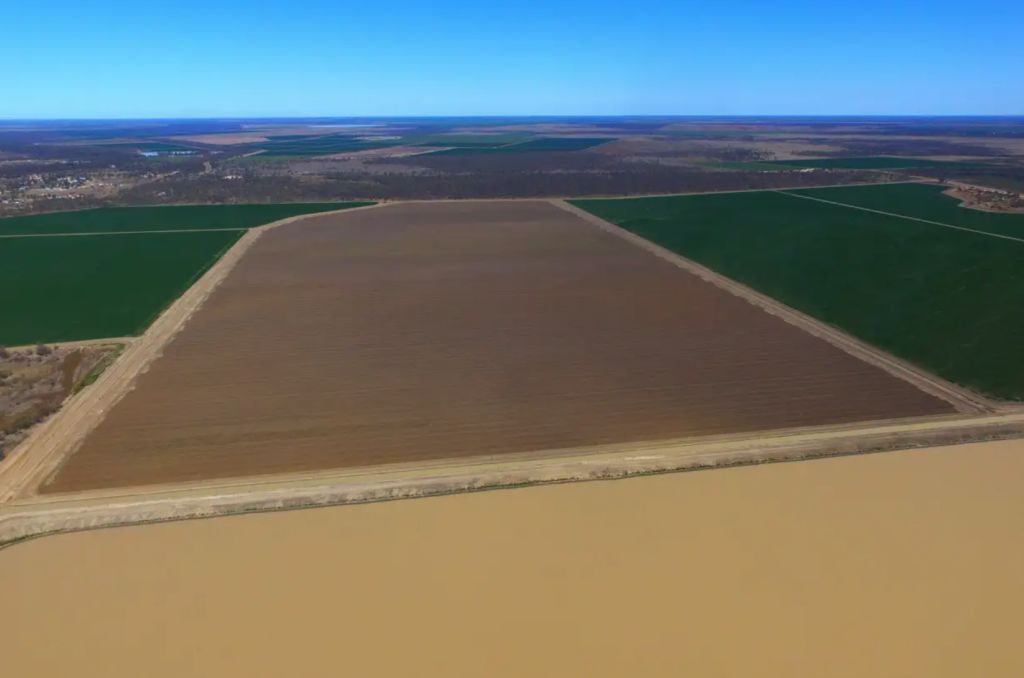 Rural price surge continues as demand outstrips supply
Buyers hoping for some heat to come out of the rural property market heading into Christmas are likely to be left disappointed, according to JLL.
A combination of low interest rates, high commodity prices, good seasonal conditions and an undersupply of farmland relative to demand is expected to drive prime farmland values even higher over the final quarter of the year, amid forecasts the agricultural sector will deliver a record $73 billion of produce this financial year.
"For the remainder of 2021, we are going to continue to see more buyers than there are properties on the market," said JLL agribusiness director Geoff Warriner
"The fourth quarter of this year will remain just as strong as the first three, which takes the market into new territory in terms of consistency of demand over time."
According to the June quarter update of the Australian Farmland Index, farmland used to grow crops and graze livestock delivered a whopping 46.3 per cent annual return, of which 32.8 per cent was capital growth.
More broadly, agricultural land prices are forecast to jump 10 per cent this year, easing to 8 per cent next year, according to Rabobank.
"The beef and livestock sector for example is reaching extremely high levels of demand, due to the reduction in the Australian national herd as a result of extended drought. This will be the case until the national herd is re-populated, which will take a few years," said Mr Warriner.
Mr Warriner, who along with his JLL colleagues, has sold around $130 million of farmland in the past few months, said some of the values they were witnessing "pushed the envelope in terms of profitability as an isolated asset.
However, he said buyers were averaging out these new values across their existing portfolios.
"Spread over the balance of an existing portfolio of land, water and livestock, it all of a sudden makes a lot of sense," Mr Warriner said.
Among major sales negotiated by JLL were two cotton farms – 1723-hectare Garrawilla and 518-hectare Belmore – in the Border Rivers region of far northern NSW.
Mr Warriner said the $38 million sale, which included almost 7300 megalitres of water entitlements, set a new benchmark in terms of water values in the region,
The property was sold in two portions east and west of the Carnarvon Highway to local families.
Records show one of the buyers was Alerin Farms, owned by Peter Corish, a director of Infrastructure Australia and a former president of the National Farmers Federation. Mr Corish is the chairman of the Corish Group of agricultural businesses.
JLL Agribusiness directors Clayton Smith and Chris Holgar managed the sale.
The JLL team also sold two properties for more than $10 million in the Borders Rivers region on behalf of Californian investors, the Doherty Family, who own Grindstone Winery and Vineyards in Esparto, a small town west of Sacramento.
Mr Holger said the buyers of Carmya, a 953-hectare mixed-farming and property in Twin Rivers east of Goondiwindi that sold for $5.6 million via online auction and Moonie Park near Tara (north of Wagga Wagga) were both bought by local families.
The JLL team also negotiated the sales of cotton farms Fairfield and Tambalaka just north of Boggabilla on the Macintyre River on behalf of Tom and Charm Arnott and Dalby Downs near Kaimkillenbun (north of Dalby), home to the renowned Burenda Angus Stud herd. The herd was purchased by Hewitt Cattle.
Off-market sales trend
These three sales were negotiated off-market, an emerging trend according to JLL, and a sign of the purchasing power of local farmers (overseas buyers cannot buy rural property off-market due to foreign investment rules that require farms to be publicly advertised before they can make offers).
"We are now seeing industry participants with markedly increased liquidity and budgets, compared to 12 to 24 months ago," Mr Smith said.
Local buyers with big budgets may be in a position to bid for 1815-hectare Bangadilly Station, one of the largest properties in the NSW Southern Highlands.
Owned since 2005 by Ben Cottle, founder of construction firm FDC (he paid $4.6 million 16 years ago), Bangadilly is expected to sell for between $36 million and $40 million through Sam Triggs and Richie Inglis of Inglis Rural.
Current run as a cattle and sheep station – Bangadilly can carry about 8500 livestock – the agents said it had the potential for subdivision into 40-hectare rural lots.