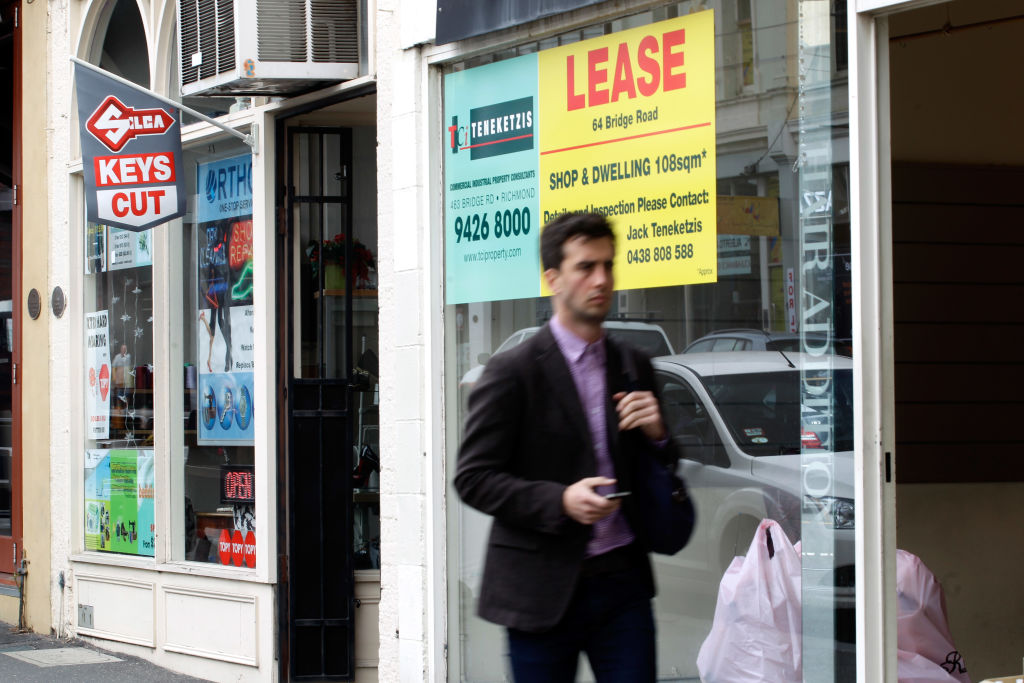 Retail vacancy rates surge in suburban strips
Fashion retailers are abandoning Melbourne's once-coveted suburban retail strips in droves with almost one in six shops now vacant on both Chapel Street, South Yarra and Bridge Road, Richmond, according to new research from Knight Frank.
The exodus, which is being replicated nationally, is being driven by the growing appeal of the Melbourne city centre where well-established premium strips like Collins Street and Bourke Street Mall have been complimented by the opening of fashion-orientated malls like St Collins Lane and Emporium Melbourne.
Also driving out tenants from the suburbs has been the billions of dollars being poured into mall expansions and upgrades including Chadstone and Highpoint in Melbourne, which have sucked in local and overseas retail brands by the dozen.
Knight Frank's vacancy figures for September show that across 11 suburban retail strips the overall vacancy rate has risen from 7.2 per cent to 8.4 per cent over the past year, with eight of the strips experiencing rising vacancy rates, forcing landlords to slash their asking rents.
In stark contrast, the vacancy rate in the Melbourne CBD has fallen to 2.4 per cent, the lowest in five years, with rents rising as overseas retailers continue their big push into Australia.
In the suburbs, the worst hit has been Chapel Street, once the mecca of high-end clothing boutiques and ritzy cafes, where the vacancy rate has climbed from 11 per cent to a record high of 13.5 per cent.
Leading fashion brands David Lawrence, Karen Millen, Forever New and Metalicus have all quit Chapel Street where asking rents are still among the highest in the suburbs, ranging from $800 to $1500 a square metre per annum.
On Bridge Road, once famous for its discount stores and outlet shops, the vacancy rate has ballooned to 17 per cent, from 13 per cent, with Bossini, Ed Harry, Birds of Prey and Godwin Charli among those to leave recently.
Knight Frank research director Richard Jenkins said Chapel Street and Bridge Road were undergoing a "major identity crisis with vacancies climbing since leading clothing retailers [had] fled the strips".
But, he said, the completion of apartment development projects would bring in more people and help revive these precincts over time.
According to Knight Frank, vacancies have also surged on Acland Street in St Kilda, Puckle Street in Moonee Ponds and Glenferrie Road, Hawthorn, with only Burke Road in Camberwell, Toorak Road in South Yarra, and High Street, Armadale, bucking the trend.
Mr Jenkins said retail strips that were performing better had attracted personal service-based tenants.
Michael Hanscomb, Knight Frank's director of retail leasing, said a very similar pattern was unfolding in Sydney with Oxford Street a prime example.
"Oxford Street used to be the epicentre of fashion and retail in Sydney, but it's been decimated by Westfield Bondi Junction, with vacancies everywhere and rents down 20 to 30 per cent," he said.
But there were some positive signs for these strips, with the likes of pub tsar Justin Hemmes and celebrity chef Matt Moran recently opening new pub and dining venues on Oxford Street, he said.
Get a weekly roundup of the latest news from Commercial Real Estate, delivered straight to your inbox!