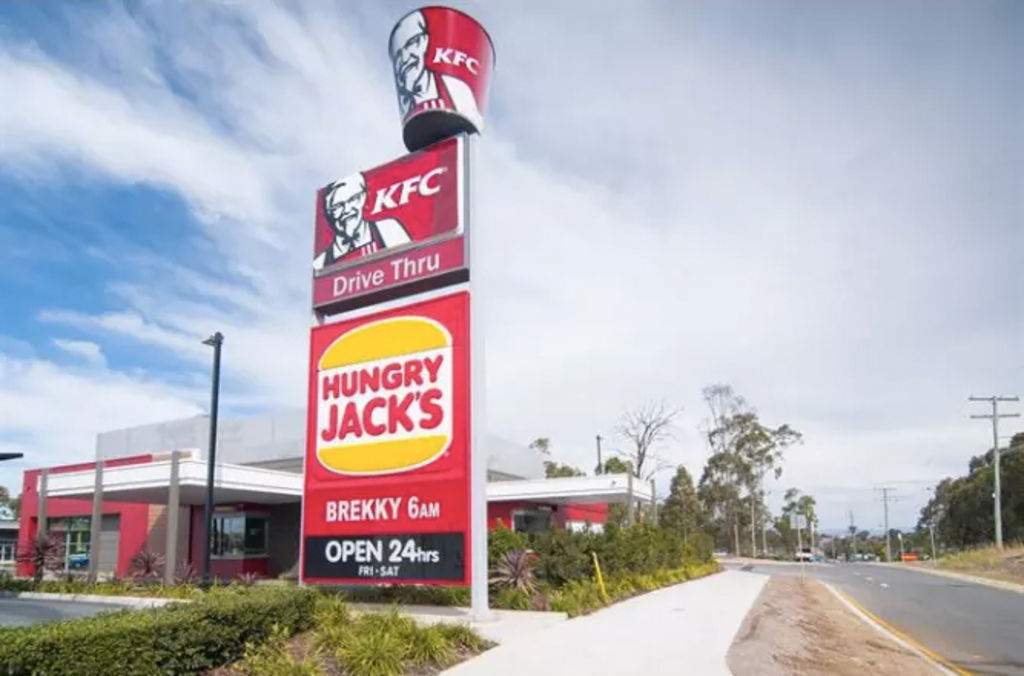 Queensland property doubles menu options for fast-food retail investors
The ultimate fast-food combo opportunity is being served up to investors in the growth corridor between Brisbane and Ipswich.
Colliers International has been appointed to market the 8773-square-metre site in Yamanto, occupied by both KFC and Hungry Jacks and representing a chance to double down on fast-food retail investments.
The appetite for convenience food in the rapidly growing area about six kilometres south of Ipswich is not likely to abate any time soon, with development projects under way that are expected to eventually double the local population to 330,000.
The elevated site is on busy Warwich Road, Yamanto. Photo: Supplied
Stockland's Sovereign Pocket will add 600 houses and a public school, while Providence will add 7000 homes and a retail centre.
Around 50,000 new houses will be built by developer Sekisui House at Ripley, as part of Australia's biggest master-planned community, and stage 3 of residential development Deebing Gardens is now selling.
The property for sale, at 442 Warwick Road, has a combined net income of about $600,000 per annum, according to Colliers.
The new KFC, one of 600 in Australia, is on a 15-year lease and Hungry Jacks, one of 390 nationally, is on a 12-year lease.