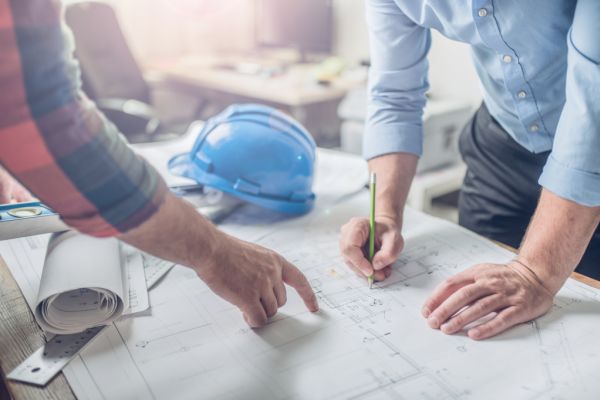 NSW Productivity Commission report pushes for zoning consolidation in Sydney
The NSW Productivity Commission is pushing for the state government to consolidate property zonings in order to provide increased flexibility in employment zones and fast-track project approval times, suggesting that they look to recent Victorian reforms as inspiration.
The push is outlined in the commission's recently released NSW Productivity Green Paper, which contains draft suggestions spanning education, taxation and planning system reform.
The Green Paper was developed in consultation with business groups, peak bodies, think tanks and not-for-profits and follows on from a paper published last year titled "Kickstarting the productivity discussion".
"[The] state's overly prescriptive zoning is inflexible, limiting competition and innovation. This discourages business investment and hampers employment growth," the paper states.
[dm-listing-recommendation experimentname='midcontent-listings' positiononpage='midcontent']
The paper states an extreme hypothetical of a retail company seeking to develop a supermarket in a vacant hardware warehouse building, located within a B6 Enterprise Corridor, as an example of where the current zoning rules fall short.
Under the example, the retail company would be unable to submit a development application for their proposal, as "commercial premises" are not permitted in a B6 zone, without first submitting a planning proposal for an "additional permitted use" – a process which could add 12 to 18 months to the development timeline.
To reduce such bottlenecks the state government should simplify business zoning codes – the current planning framework includes eight categories of business zones and four categories of industrial zones – so that a broader range of uses are allowed in each category.
"Reviewing and rationalising the standard business and industrial zones and broadening permissible uses within each zone will better accommodate the changing needs of businesses and households," the paper states.
"There is a strong case to consolidate existing zones to better suit the future of work and the way our cities function. This should be done by establishing a contemporary strategic intent for employment zones and broadening the range of permissible activities."
NSW could look to Victoria for the blueprint for any such reforms, the paper's authors argue, citing that state's zoning consolidation in 2013.
Under those reforms Victoria reduced its commercial and business zones from five to two – with another added in 2018 – and redefined mixed-use zones as residential.
The Productivity Commission's draft recommendations are open for public feedback for the next four weeks before the commission finalises its recommendations to the NSW government but has already received positive feedback from one industry expert.
NSW Minister for Planning and Public Spaces Rob Stokes wouldn't comment directly on the draft recommendations but said the department was currently reviewing zoning regulations.
"As part of our planning reforms to boost efficiency, timeliness and transparency, we are reviewing business and industrial zones across the state to better reflect modern business activities and to promote flexible zoning that drives productivity and job creation," Mr Stokes said.
"Simplifying planning rules and removing unnecessary restrictions can enable innovative land uses that accommodate changing business needs, and support jobs and growth," he added.
Ray White Commercial head of research Vanessa Rader said if the Productivity Commission's draft recommendations were given effect, it would be a "great result" for the state's planning system, adding that it might help woo back developers who had embraced Victoria's zoning changes.
"If we can consolidate zones [and] if permissible uses are broadened together with the improved pathways through to development, it will ensure that new development can swiftly move through the planning and approval process to achieve the future goals of a region," Ms Rader said.
 "We saw this in Victoria which has had a positive impact on new development and we have even see many developers favouring Melbourne over Sydney development due to the more streamlined approach."
 The COVID-19 pandemic and its dramatic influence on work patterns meant that increased zoning flexibility was required.
 "The onset of COVID-19 has inadvertently seen more of our population work close to home, and the implementation of these zones will allow for future economic prosperity in local areas which aligns with what employment may look like in our post COVID-19 economy … I think it's a smart move to broadly allow for this, noting the ongoing monitoring may see zones change over time," she said.
[dm-listing-recommendation experimentname='below-content-listings' positiononpage='belowContent']
Keep up with Commercial Real Estate news.
Keep up with Commercial Real Estate news.