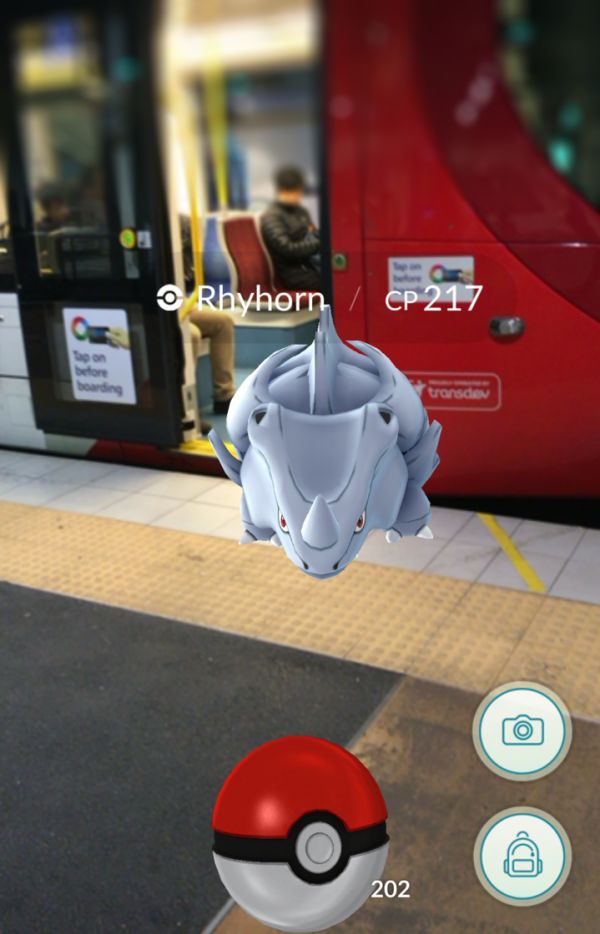 Pokemon Go: Australia mania puts city buildings and businesses on security alert
Commercial buildings are on a security alert for Pokemon Go players who try to gain access to no-go areas in their hunt for augmented reality creatures.
Players of the new craze, which launched in Australia last week, are reportedly causing disruption at retailers and commercial premises as they become carried away with the game, going anywhere they think they might find Pokemon to capture.
Concierge services in city buildings are also on the lookout for Poke-addicts trying to get into their towers.
[dm-listing-recommendation experimentname='midcontent-listings' positiononpage='midcontent']
Deb Francis, managing director of A Class Concierge which has Sydney towers such as The Hyde, The Peak and Portico as clients, says she's keen to keep all her buildings Pokemon-free.
"The security of our buildings and their tenants are of the utmost importance to us," she says. "We won't accommodate Pokemons or those trying to look for them. I don't care even if we spoil their game; they're not getting in."
However, other businesses are capitalising on the interest through business ventures and interaction with the game itself.
Pokemon Go, playable via the app on mobile phones, has already caused a sensation in Australia, with up to 1500 fans walking en masse around Sydney at the weekend in the search for the "pocket monsters" made famous by the original Nintendo Gameboy game of over 20 years ago.
This time, they appear as augmented reality cartoon creatures in specific physical spots through a phone's camera.
Screen shots of Pokemon Go being played in Sydney. The game is based on GPS location and users can see their virtual selves on maps.
But some players, overwhelmed by Pokemon passion and not properly understanding the game, have been then trying to enter prohibited spaces.
"I think this will just be a temporary problem," says Rae Johnston, of gadget guide Gizmodo Australia. "There've been cases of people being warned not to trespass but they're only trying to do that because they don't realise they don't need to actually go into the spaces where they can see Pokemons.
"They can tap their phones outside that area to capture the Pokemons. They don't need physically to go inside.
"If you can see the Pokemon, you can tap it. As people play the game more, and find out more about it, they'll realise that."
Pokemon Go character Rhyhorn turns up at The Star light rail stop.
In Darwin, Northern Territory Police were forced to issue a warning to gamers wandering into the central police station to "capture" Pokemon and there have been reports of others in Sydney and Melbourne trying to access places closed to the public to continue their mission.
"I can see this becoming an issue, with all sorts of occupational health and safety issues caused by people trying to go where they're not meant to be," says Wendy Thomson, managing director of real estate agency CPMS Commercial.
"There's a need to alert people as to how to handle these kinds of problems.
"We haven't had any reports of it as yet, but with the growing popularity of the game, we need to be aware."
"Pokémon are for paying customers only" — friend snapped this sign. pic.twitter.com/BeHh1aqO78

— Bobby Cherry (@GoBobbo) July 10, 2016
Around the world, signs have been spotted at shops warning Pokemon players to stay away unless they pay. At major Australian shopping centres, security staff are also on alert.
A spokeswoman for the Westfield parent Scentre Group said she had not yet heard reports of security breaches at their centres, but said it was a possibility.
"People are playing the game all over town but they haven't yet tried to get into our service lifts or places like that to find things," she says.
"It can be pretty difficult to get into places where they shouldn't be. We have good security in all of our centres and, while we haven't had Pokemon problems yet, it's only early days."
Other businesses, such as supermarket giant Woolworths, have embraced the trend.
In Newcastle, enterprising driver Mathew Wrightman is offering chauffeur services to gamers and told AAP he's receiving several bookings a day to drive people around town in search of new Pokemon.
A pizzeria in Queens, New York City, enjoyed a real-world windfall at the weekend after a virtual investment. L'inizio's manager Sean Benedetti spent about $10 on in-app purchases – "lure" modules to attract Pokemon to a specified location at the eatery.
This, in turn, attracted players and resulted in a 30 per cent increase in takings.
"People are coming out of the woodwork because of this game," Mr Benedetti said.
Pokemon Go gamers charge their phones and play on the ground floor of the Apple Store in George Street. Photo: Rebecca Holland
However, to monetise the game this way, businesses need to be designated "Poke Stops" – a status that was decided ahead of time by the game developers – or adjacent to them.
Hundreds of shops and public landmarks around Australia's cities and country areas are also designated Poke Stops where players collect "Poke Balls" to throw at and capture the creatures.
Other locations, particularly hotels and public meeting places, are virtual "gyms" where players in teams can take part in Pokemon battles.
Because the game quickly drains smartphone batteries, players are also charging devices in retail premises to ensure the game is not interrupted.
The Sydney Apple Store in George Street, which is also a Poke Stop hot spot, is reportedly a popular location to power up while playing.
Virgin Mobile is offering free mobile phone charging to gamers in its retail stores and kiosks around Australia.
[dm-listing-recommendation experimentname='below-content-listings' positiononpage='belowContent']
Keep up with Commercial Real Estate news.