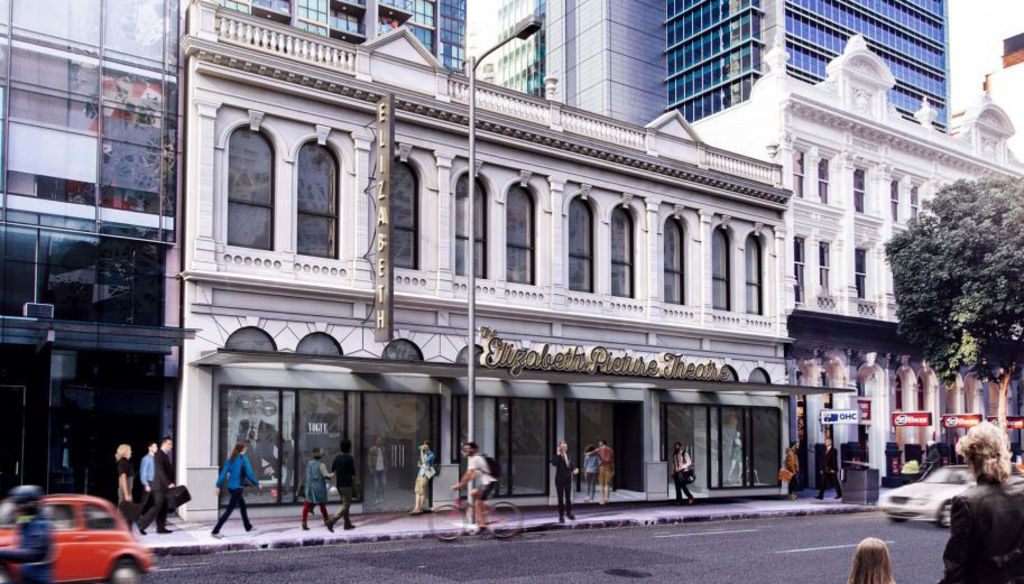 Brothers plan to convert old Brisbane Irish club to a cinema complex
The brothers behind the restoration of the New Farm Cinemas have turned their attention to Brisbane's old Irish Club, with a view of converting it to a heritage cinema complex.
Plans for Stephen and Peter Sourris's planned Elizabeth Picture Theatre at Tara House, the former site of the Queensland Irish Association's club house on Elizabeth Street, were submitted to Brisbane City Council last week.
The Sourris brothers have applied to transform Tara House, which ceased to be home to the Queensland Irish Association last year, into a seven-theatre cinema complex.
The ornate ballroom, situated upstairs, would be converted into the main, 121-seat cinema room without changing the original room layout.
The other six cinemas would range in size from 18 to 57 seats.
Fairfax Media sought comment from the Sourris brothers, but Stephen Sourris said they would not speak publicly about the project until it received council approval.
An application to convert the old Irish Club into a cinema complex has been submitted to Brisbane City Council. Photo: Supplied
According to documents lodged with the council, the Department of Infrastructure, Local Government and Planning had given its "in-principle support" for the proposal following a pre-lodgement meeting.
That meeting also included Peter Sourris, architects, town planners and officers from the Department of Environment and Heritage Protection.
"The classically designed structure was built during the 1870s and retains much of the original design and architectural features of the original building, maintained and restored during the occupation of the building by the Queensland Irish Association since its constructions through to 2015," a departmental site report of the meeting says.
"…Redevelopment plans are intended to incorporate and/or protect heritage elements over the existing ground and first floors and create modern, innovative uses for internal and basement spaces.
"It was agreed that the ballroom was a relatively intact space and would be required to be preserved.
"The project team have based design decisions from the perspective of the cinemas being a 'temporary' use of the building.
"All new fixtures, floors, partitions, screens and use areas are designed to be reversible and non-permanent."
They also owned and operated the Yatala Drive-In cinema, which was established by their father Jim Sourris.