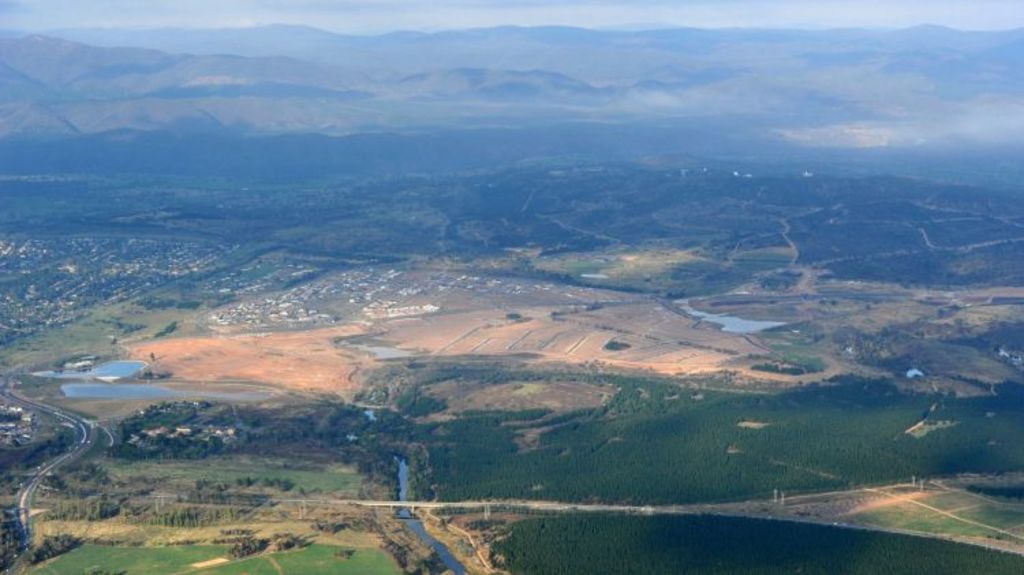 Plans lodged for Coombs hub including childcare, community hall
A childcare centre, medical centre and community hall are among public facilities slated for the burgeoning Coombs group centre.
More that $10 million of worth of community facilities will be added in the Molonglo Valley suburb if a development application lodged with the ACT Planning and Land Authority is approved.
The application outlines plans for two double-storey buildings at the corner of Woodbury Avenue and Madgwick Street, including an 120-place childcare centre and a community hall.
The childcare centre will cater for a range of ages with two rooms each for up to 24 babies, 32 tiny tots and 40 toddlers, plus a larger, more open-plan space for up to 32 preschoolers.
In the opposite building a gymnasium will be located next to a medical centre, a dentist, an imaging centre and other specialist services.
WSL Investments Pty Ltd bought the almost 9000-square-metre site for $4 million in March to develop the community hub.
If the development is approved, the underground car park will provide 57 car spaces beneath one of the two buildings, including two for people with a disability and three for motorcycles.
Another 105 car spaces will be located above ground, six for people with a disability and four for motorcycles, plus eight off-street drop-off and pick-up spaces.
The project aims to provide multiple community facilities in a central, accessible location for families in the Weston Creek area, "especially for the residents of the new suburbs like Coombs and Wright", according to the application.
"The combination of a childcare centre, medical centre, gym and community hall should meet the needs of all age brackets in the Weston Creek area.
"With a school on the adjacent, this is going to be a hub for children.
"It will draw families from the entirety of Weston Creek."
It will be the Molonglo Valley's first shopping centre.