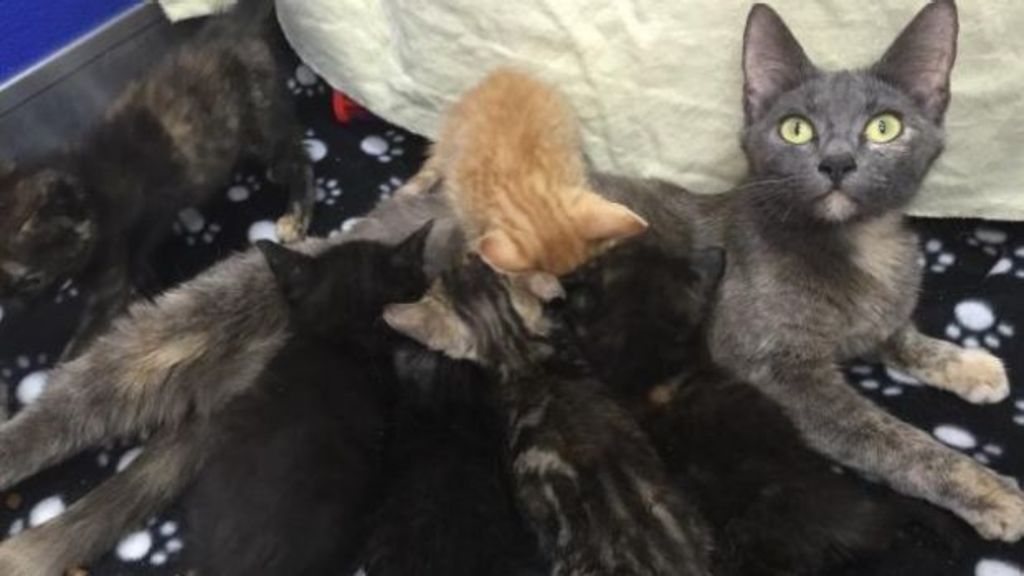 Perth set to get first Cat Cafe on Rokeby Road in Subiaco
They've been a huge hit around the world, and now Perth is getting its own cat cafe.
The Cat Cafe Purrth in Subiaco will be a place for people to enjoy a coffee while playing with rescue kittens from the Cat Haven.
Rescue kittens from Perth Cat Haven will be around to keep people entertained at the new Subiaco Cat Cafe. Photo: Cat Haven
Founders Chris Mewburn and Terps Platritis want to combine their two main interests: rescuing cats and making people happy.
The 25-year-old couple are architects by trade, but have run charity events supporting youth suicide prevention.
Mr Mewburn said the mental health benefits that came from spending time with pets were staggering.
"There's been some studies that prove there's catharsis with repeated interaction with animals," he said.
"It's mostly with mental health patients in terms of lower blood pressure and general happiness and wellbeing."
The cat cafe concept started in Taiwan and quickly spread to other parts of the world.
When the first Australian cat cafe came to Melbourne in 2014, Mr Mewburn and Ms Platritis travelled to see it and decided it was something Perth needed.
They announced their intent to start one on Facebook, got 10,000 likes in the first 72 hours and then managed to raise $150,000 with a crowd funding campaign.
They came up against opposition from some Subiaco businesses and residents, but the council granted approval in February.
"It was difficult because it's something that hasn't existed before in Western Australia," Mr Mewburn said.
"They want to make sure it's a good thing for the community and that's perfectly reasonable."
Health Department rules mean they can't make food on site, but will have it delivered.
The cafe section will be at the front of the shop, facing the Rokeby Road.
To stop the cats escaping, there will be a floor to ceiling glass partition with an air locked double door, where one door has to be closed before the other one can be opened.
Then there's the cat lounge, where people can sit down and spend time with the cats, while enjoying a coffee and using the Wi-Fi.
The cats will live in a cat shelter at the back of the cafe.
"The cats will be very well looked after," Mr Mewburn said.
"I think everyone will be really excited about how we've designed the place, particularly for the cats."
Animal behaviourists will be used to make sure the felines are happy and healthy, before the cafe opens.
Mr Mewburn said they hoped the cafe would be finished and opened in the first half of this year.