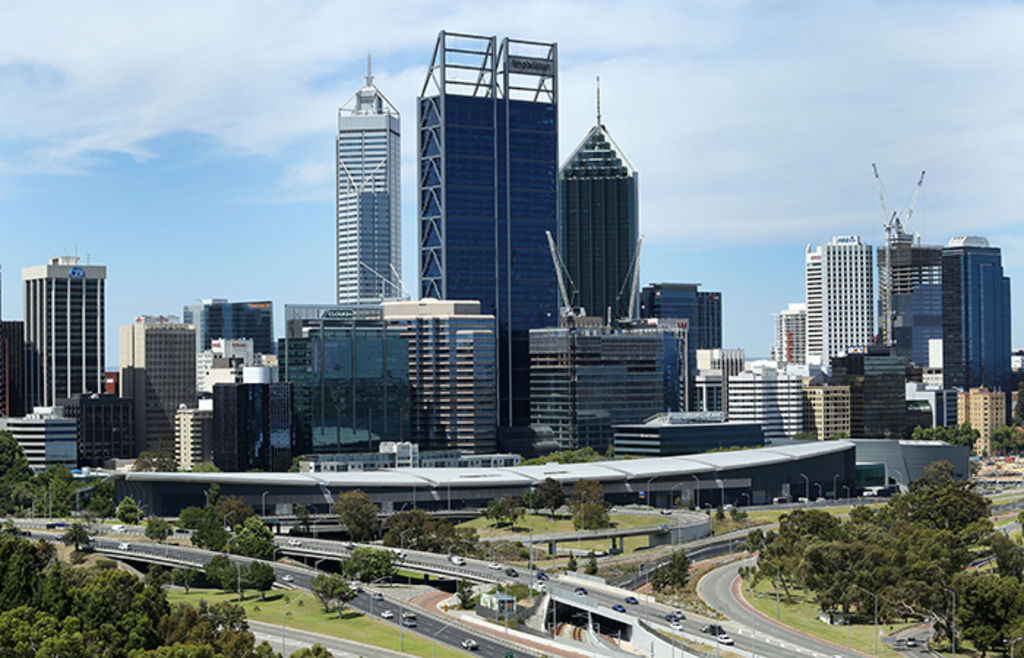 Perth records biggest increase in vacant industrial space: Knight Frank
The resources sector slowdown and low market confidence continue to reflect in Perth's vacant industrial space, which has increased in the past quarter more than anywhere else in Australia, according to Knight Frank.
The latest Industrial Vacancy Analysis shows that in Perth's industrial sector – properties of 2000 square metres or more – vacant space increased by 16 per cent over the past quarter to 647,746 square metres.
Jarrad Grierson, Knight Frank senior director, head of industrial WA, said Perth's industrial market continued to be affected by the slowdown in the resources sector and relatively low market confidence, leading to escalating levels of vacant space.
"The Perth industrial market has a high correlation with the resources sector where companies are currently sitting idle or downsizing, triggering downward pressure on rental rates," Mr Grierson said.
Some businesses were taking advantage of the softer market conditions and looking to upgrade into better premises in better locations. Vacancy in secondary-grade buildings increased by 22 per cent over the past quarter and almost doubled in the past year, now accounting for 76 per cent of total stock.
"This is in stark contrast to the prime market, where vacancy was unchanged over the past quarter and actually fell by 24 per cent over the year," Mr Grierson said.
"There continues to be a demand for sublease space in the market as these properties offer competitive rents and incentives in order to replace tenants.
"Activity in the market is also evident from pre-leasing activity that has occurred in the last 12-24 months."
Some 200,000 square metres of newly developed pre-lease space had come on line, including a 42,000-square-metre warehouse pre-leased to Kmart in Jandakot in February.
"Moving forward, this will continue to impact the level of backfill space once occupiers relocate into new industrial space," Mr Grierson said.
The increasing space trend continues on the east coast of Australia where industrial vacancies have risen for the first time in a year, driven by a 6.2 per cent increase in Melbourne.
However, Sydney was the standout market, with a 39 per cent reduction in the city's vacancy rate over the year to April 2016 driving a total 8.3 per cent fall in east coast vacancies over the same period.
The total industrial vacancy on the east coast now sits at 2.19 million square metres, with a 2.3 per cent increase recorded over the past quarter.
Sydney recorded a 2 per cent fall in vacancy over the past quarter to 482,820 square metres, however over the past year vacancies have fallen from a peak of 807,485 square metres in January 2015.
"Sydney has seen a steady upward trend in leasing deal volumes, resulting in above-average stock take up for the past nine consecutive quarters," said Matt Whitby, Knight Frank group director of research and consulting.
"This is a result of a number of factors, including increased economic activity, particularly in the household goods and construction sectors, and high demand in the Sydney area due to the development of key infrastructure projects.
"However it is also due to large institutional owners moving tenants among portfolio assets."
Brisbane recorded a fall in vacancy for the third consecutive quarter, down by nine per cent since the recent peak in mid-2015, taking the total to 636,288 square metres.
"Despite the recent improvement, the vacancy remains 51 per cent above the long-term average and tenant demand is still patchy," Mr Whitby said.
"However, the vacancy level within existing assets should continue to decrease with tenants having the opportunity to upgrade their accommodation at lease end on competitive terms."
In Melbourne, recent steady growth in vacancies continued  with a 6.2 per cent increase recorded over the past quarter to more than one million square metres now available (1,074,788 square metres).
"This increase was dominated by prime stock (up 16 per cent), as secondary vacancy actually fell by 2 per cent over the quarter," Mr Whitby said.