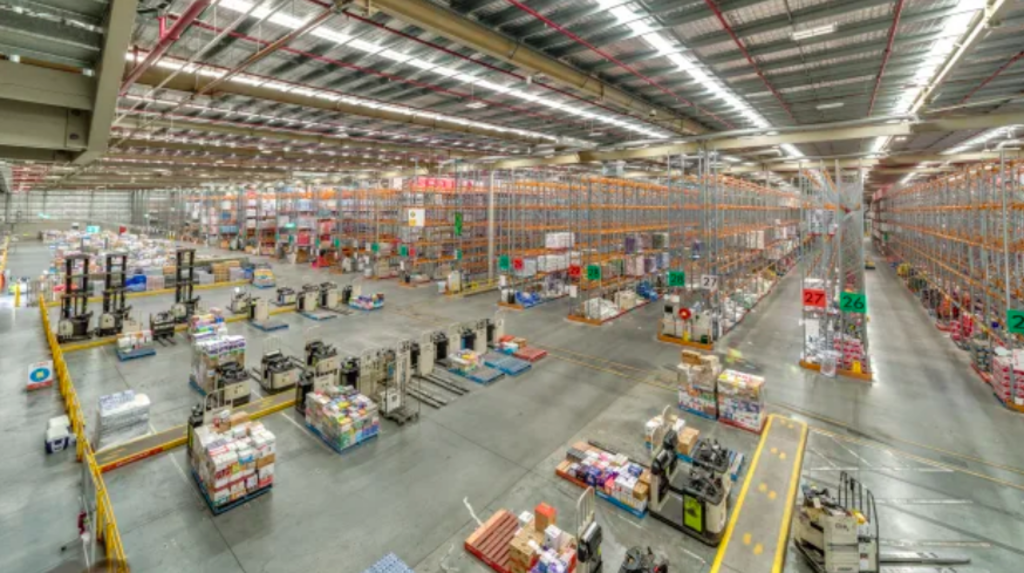 Pelligra takes $70m punt on regional Coles and Big W sheds
Melbourne-based developer Pelligra Group has splashed out about $70 million to buy two regional distribution centres in NSW and Queensland that Coles and Woolworths will vacate over the next few years.
Based on current net income of $16.05 million, the deals were struck on yields in excess of 20 per cent, a reflection of the short-term nature of the existing leases.
Pelligra, which last year purchased the former Ford manufacturing plants in Melbourne and Geelong, acquired the Coles distribution centre in Goulburn and Woolworths' Big W distribution centre in Warwick.
Both were owned by entities controlled by Roseanne Amarant, the daughter of the late Melbourne property king Ezriel Rabinowicz who died in 2008.
The Rabinowicz family was worth $326 million, according to the 2015 BRW Rich Families list. It sold its Rabinov Property Trust to Growthpoint in 2011. At the time it was 83 per cent controlled by Ms Amarant.
Graham Hemingway and Stephen Bolton from Gill Property negotiated the sale of both warehouses on behalf of their private owners.
Mr Hemingway said Pelligra had an impressive history of acquiring significant industrial assets and re-positioning them through active asset management.
The 42,500-square-metre Coles property stands on a 16.25-hectare site at 134 Lillkar Road in Goulburn with the current lease expiring in February 2022. Coles is due to vacate the property for a new distribution centre in western Sydney, though no exit date has been announced.
It last sold for $72.25 million in 2012, when it was acquired by Anrose Nominees.
The distribution centre in Warwick is leased to Big W until October 2023. The warehouse has a lettable area of 65,300 square metres and is on a 23.25-hectare site. Woolworths announced last year it would close the Big W warehouse when its lease ends.
Woolworths sold it for $25 million to Genox in 1996.
Both Anrose Nominees and Genox are jointly owned by Ms Amarant and Melbourne-based Andrew White.
Get a weekly roundup of the latest news from Commercial Real Estate, delivered straight to your inbox!