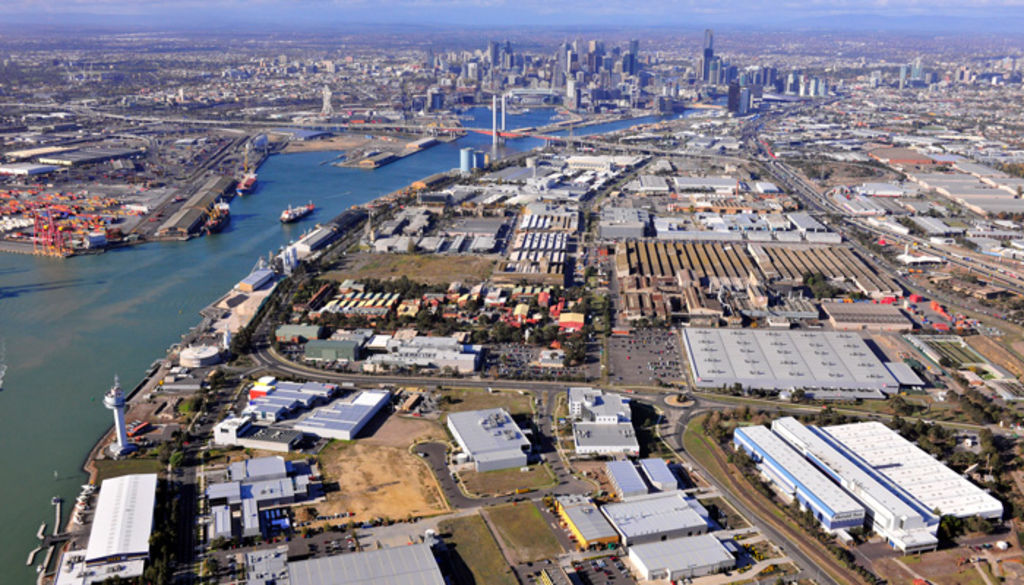 Oxford University pressing a lucrative deal
Oxford University Press is speculated to be close to finalising a deal to sell one of the biggest inner-city development sites, measured by area, to be offered in recent years.
The University of Oxford publisher was expected to achieve a price between $35 million and $40 million for the Fishermans Bend site it bought as an industrial block for $3.8 million in 1987.
The 7661 square metre 253-273 Normanby Road holding ballooned in value in 2012, when former planning minister, now opposition leader, Matthew Guy, rezoned 240 hectares across South Melbourne and Port Melbourne from industrial to residential use, envisioning a high-rise, high-density apartment-based hub.
It was suggested towers of more than 100-storeys could be developed near the beach, several kilometres west of the CBD and in an area which wouldn't be accessible by train.
However, last April, new planning minister Richard Wynne amended Mr Guy's plan, limiting the maximum height developers could build.
Mr Wynne's changes meant a nearby Johnston Street proposal, with two 50-plus level towers, will rise as Fishermans Bend's tallest. That site has also been for sale this year.
The University of Oxford department listed its South Melbourne property three months ago via CBRE's Mark Wizel, Josh Rutman, Julian White and Ed Wright, who declined to comment when contacted.
With a 4800 square metre office warehouse, the asset – headquarters to the OUP for 29 years – was offloaded with a leaseback until 2018, but targeted residential developers. It is understood to be selling to a Chinese group.
Upon settlement, OUP will find a new Melbourne home.
The group which prints more than 6000 titles per year including the Oxford English Dictionary, first opened an Australian press in 1908. Today, OUP prints from more than 50 countries around the world.
Iconic East Melbourne sale
The three-level, George Powlett Apartment complex in East Melbourne, is earmarked to be replaced with a new five-storey residential building after selling to developer Icon Property for about $15 million.
Icon has wasted no time proposing a new plans for the site at 26-34 Powlett Street, a motel currently configured with 45 studio suites. The block is a short walk to the MCG, Fitzroy Gardens and major shopping precincts in Collingwood, Fitzroy, Richmond and the CBD.
A Fairfax Media survey published late last year ranked East Melbourne as the city's most liveable suburb, followed by South Yarra, Toorak and 318 other districts.
Domain Group Data puts the median one-bedroom apartment price within East Melbourne at nearly $460,000. The average three bedroom flat, according to the group, costs $1.45 million – not far off the price of a three-bedroom house ($1.72 million).
Music switched off
Another popular dance venue has hit the market targeting residential developers.
At 52 Albert Road, South Melbourne, the Seven nightclub forms the lower level of a four-storey mixed-use structure. All up the asset has a net lettable area of 1732 square metres of predominantly office space atop a basement car park.
Part vacant, the asset near Albert Park Lake returns $415,000 in annual rent. Lemon Baxter's Nick Bade and Paul O'Sullivan are the marketing agents.
Meanwhile in the CBD, DJ Kevin van Eede is selling 14-18 Goldie Lane, a double-storey warehouse until recently occupied by the Word Lounge. JLL is offering the small block with a permit for a 13-level apartment building containing 34 flats.
In 2014, Bennetts Lane Jazz Club founder Michael Tortoni sold his premises to developers for $10 million. Three weeks after the venue closed in 2015, and under the stewardship of new owner, entrepreneur David Marriner, the club announced it would reopen in the Grand Hyatt Hotel.
Footscray reception centre relisted
In a show of how fast land values may have risen, an ex-reception centre at a prominent Footscray T-intersection has hit the market with $11 million-plus price hopes – less than two years after selling for $8.5 million.
The 6289-square-metre site at 495-507 Barkly Street, near the bottom of Summerhill Road, includes plans for a Rothelowman designed five-storey complex containing 198 flats and eight shops.
The former 501 Reception Centre occupied a 3000 square metre structure capable of accommodating 1160 guests within five function rooms.
Next door to the site, on the former Olympic Tyre factory once connected to Sir Frank Beaurepaire, developer Cedar Woods has been developing the Banbury Village townhouse project in stages.
The former 501 Reception and Olympic Tyre sites are walking distance to the West Footscray train station, Barkly Street light rail and buses which depart and arrive from Highpoint Shopping Centre. Fitzroys James Gregson and Martin Huang, with Savills Julian Heatherich and Nick Peden are the marketing agents.
Houses for courses
Golfers will sacrifice more fairway space to developers with members of the Cranbourne Country Club selling a 5.1-hectare piece of the 52-year-old Cranbourne North course to Queensland builders with experienced Melbourne directors.
Zoned General Residential, which allows for low rise, low density development, the Huon Park Road site, just over 40 kilometres south-east of Melbourne, is selling for $7.4 million following a campaign launched in February by Gross Waddell's Alex Ham and Michael Gross.
Close to the Cranbourne Town Centre, retail, social, health and community infrastructure, the agents say the site, in a proven residential location, attracted some of Australia's most prominent developers as well as international parties.
The eventual purchaser, Lennium Group, based in Noosaville, is active locally with sites in Mount Cottrell and Tarneit, in Melbourne's western suburb and Rosebud, 75 kilometres from the CBD, on the Mornington Peninsula.
Lennium has a Melbourne office co-directed by Anthony Lennon, who joined the company after 25 years with Perth based Peet Limited. Nicholas Lennon and Leigh Bird, who has worked with Peet as well as Devine Limited, is now based at Lennium's 414 Toorak Road, Toorak, office – as investment owned by Jax Capital Pty Ltd, a company co-directed by Eddie McGuire and his wife, Carla.
Last year, ex-footballer Fraser Brown paid a speculated $40 million for the outgoing 48-hectare Amstel Golf Course in Cranbourne and ISPT paid $125 million for the 53.4 hectare Kingswood Golf Course in Dingley.
A few years ago, a practice fairway within Glenroy's Northern Golf Club sold to the local council which earmarked it for other community sport facilities including a netball court.
Mirvac recently started a residential-based redevelopment of the former Eastern Golf Club in Doncaster – a 47-hectare site it bought for $100 million in 2011.
Email: marcpallisco@gmail.com