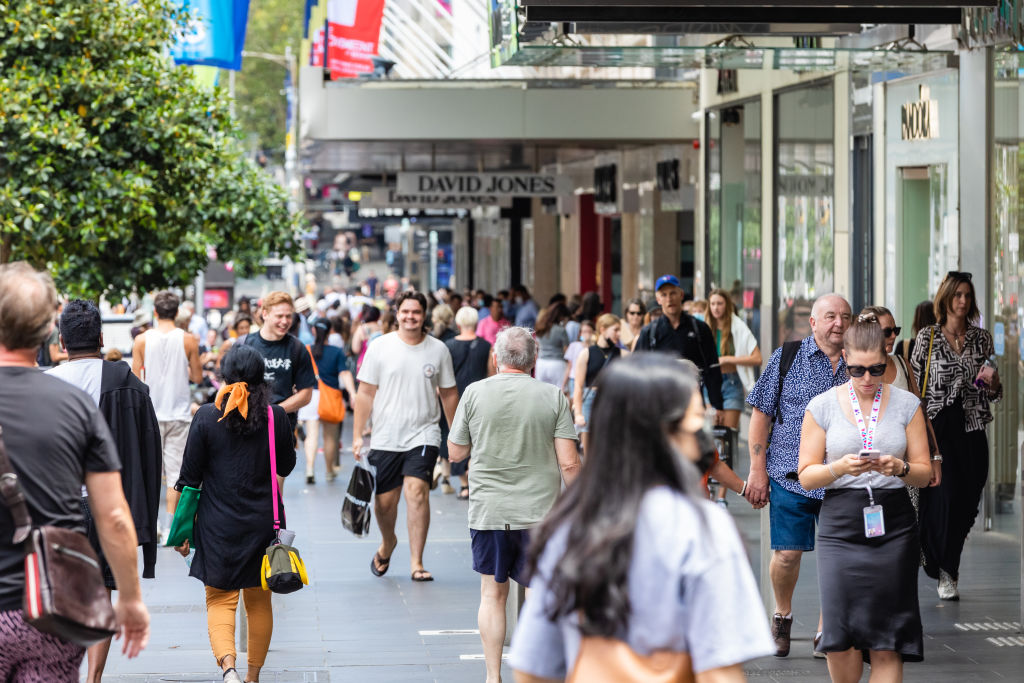 Gym memberships and laundry services: Attempts to entice workers back to the CBD 2
High-end meals, gym memberships, laundry services and company events are proving key drivers of the revitalisation of Australia's COVID-battered CBDs as workers gradually return to their offices.
While CBD vacancy rates remain generally elevated, the headline figures obscure increasing demand for premium-grade stock, which is, in turn, creating questions over supply.
"The problem we've got in our major CBD markets is that new developments take quite a lengthy time to come to fruition – a new office tower could take more than five years," says Resonate Partners director Aaron Weir. "But we're not seeing a lot of speculative development.
"It will be interesting to see how the ongoing flight to quality trend plays out in the markets over the next five years or so if we're not delivering on the supply side of things."
Steep increases in construction costs are also having an impact.
"A lot of that older grade stock will become obsolete for office purposes," Weir says. "It will require a major investment from owners, which is typical in office cycles – it's not necessarily pandemic related.
"What is related is that companies increasingly want better space, and they're willing to pay for it."
Gyms, wellness facilities, yoga classes, end-of-trip facilities and even apps to manage laundry and dry-cleaning are all part of the mix for many landlords refitting their spaces.
"There's a whole range of new amenities being introduced, like food and beverage and retail outlets, and services to support mental health," says Knight Frank director workplace Lisa Mhaya(corr).
"Then, where there's underutilised space, they're recalibrating it into re-imagined third spaces to attract people, with things like cafes where they can sit and work, meeting rooms and short-term collaboration [areas].
"The biggest challenge is always Mondays and Fridays, and everyone's busy working out how they can bring people into the CBDs those days."
A flood of new restaurant and cafe openings around the country is helping. In Melbourne, CBRE associate director retail Jason Orenbuch says he's getting a huge number of inquiries from hospitality companies wanting to lease space.
"Over the last 20 weeks, we've seen a real uptick in numbers," he says. "People are today after a higher-end, more experiential [occasion].
"With tight interest rates and lower spending, they're going out to eat at night in the CBDs less often, down to maybe once or twice a month, but they're going all-out to a good restaurant.
"As a result, we have a lot of hospitality groups coming out of the woodwork. We've done 20 deals in the last two months, which is pretty good.
"Everyone knows it's near impossible to get restaurant bookings if you haven't done it well in advance."
Many state governments are spending heavily on infrastructure to make it easier for workers to travel in and around CBDs.
"It's not just about the building itself, it's about what's around us, and how active those precincts are," Weir says.
"The light rail has been a fabulous thing for Sydney; it's made it so easy to get up and down the city.
"And the Sydney Metro West will put Westmead and Parramatta a short 20 minutes from the Sydney CBD financial core in Hunter Street."
Retail is also rebounding, Orenbuch says, although that's dependent on location, type of business and price point.
With the return of international students, many new lower-level hospitality companies and quick-service retail outlets are setting up in the areas in which they like to reside and spend their time.
Potentially, there's also more CBD reinvigoration coming, with the pending redevelopment of B and C-grade offices that can't be successfully refurbished to meet the new building and sustainability requirements.
"They're being redeveloped into residential buildings – particularly along Kent Street in Sydney, St Kilda Road in Melbourne and Coronation Drive in Brisbane – or converted into hotels or student accommodation," Greene says.
"As well as increasing foot traffic in CBDs during the day, that also serves to activate CBDs in the evenings and at night too."
Get a weekly roundup of the latest news from Commercial Real Estate, delivered straight to your inbox!