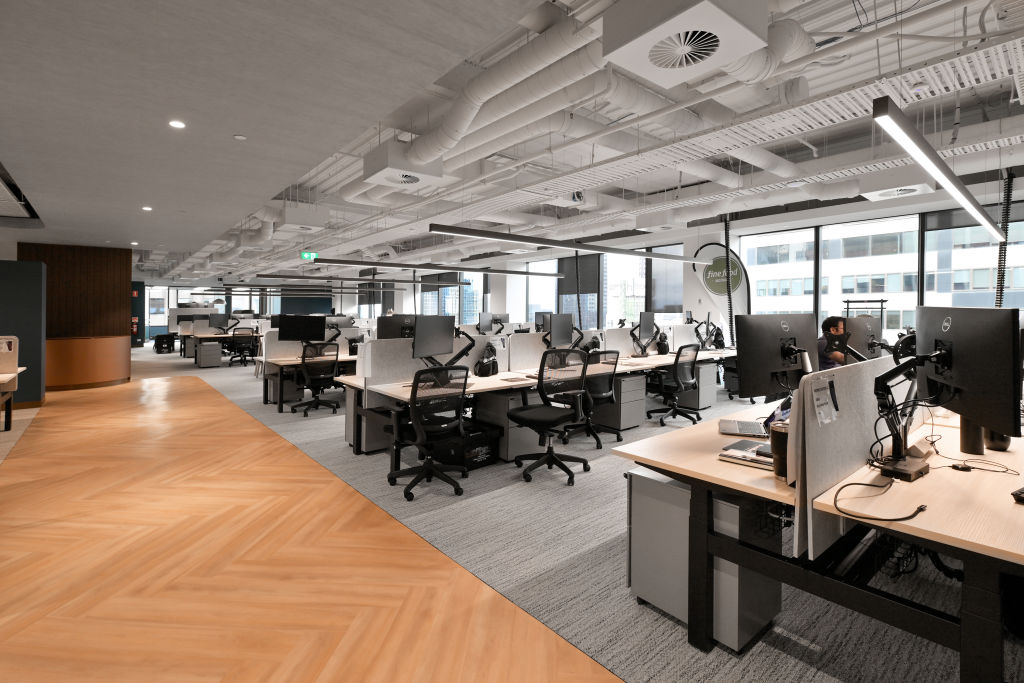 Split office spaces: to share or not to share?
How much office is enough – or too much? It's the multimillion-dollar question gripping today's office market as companies wrestle with staff working from home or on a hybrid model and consider subletting some of their space to save money.
"Tenants are evaluating all options, including subleasing or assigning their lease, surrendering part or whole floors and extending their lease on space they need, typically on shorter terms, say three to four years," says tenant representative Scott Berriman, director of TenantX.
"Sublease space was dramatically on the rise post-Covid and recovered, in Sydney, from the highs of approximately 175,000 square metres to 80,000-90,0000 square metres. In the Sydney CBD alone, with larger licks of space, there is around 110,000 square metres of space yet to be absorbed, subleased or converted back to direct landlord space."
Indeed, the Sydney CBD, in latest JLL research, recorded negative net absorption in the second quarter of the year of  -35,000 square metres. This was directly attributable to an increase in sublease opportunities, rising from 2.06 per cent of total stock by the end of 2022 to 2.74 per cent in mid-2023.
In Melbourne, there were far fewer subleases, with Colliers – from September 2022 to August 2023 – chalking up only 1.56 per cent of deals, or 5457 square metres, in subleases. For landlords, says Adam Davy, director in Colliers' office leasing business, a sublease is a potential opportunity to lift rents from small tenancy areas rather than whole floors.
"A lot of clients are investigating the opportunity to subdivide into, for instance, four areas and build brand new turn-key fit-outs, which are currently the most attractive thing in the market," said Davy.
"Premium grade building might not traditionally have a supply of space under 500 square metres so wouldn't suit smaller businesses, but now the owners are splitting floors, which can suit small and medium-sized enterprises."
For those businesses who now want a smaller footprint, it can be hard to make splitting space a formal arrangement, says Chas Keogh, who runs the office leasing team for Cushman & Wakefield. It can be almost impossible to create a secure sub-tenancy – even on another floor – with its own separate facilities like bathrooms and kitchens.
"It probably all comes down to how much a company is struggling with the size of their space," said Keogh, now leasing the newly refurbished premium services tower 181 William Street, Melbourne. "Sometimes it can be better to sublease the whole tenancy and move into a smaller space, although you need someone on the hook first to make that work.
"But we're seeing a lot of people nervous about making those kind of long-term decisions right now, and delaying the decision to wait and see."
Get a weekly roundup of the latest news from Commercial Real Estate, delivered straight to your inbox!