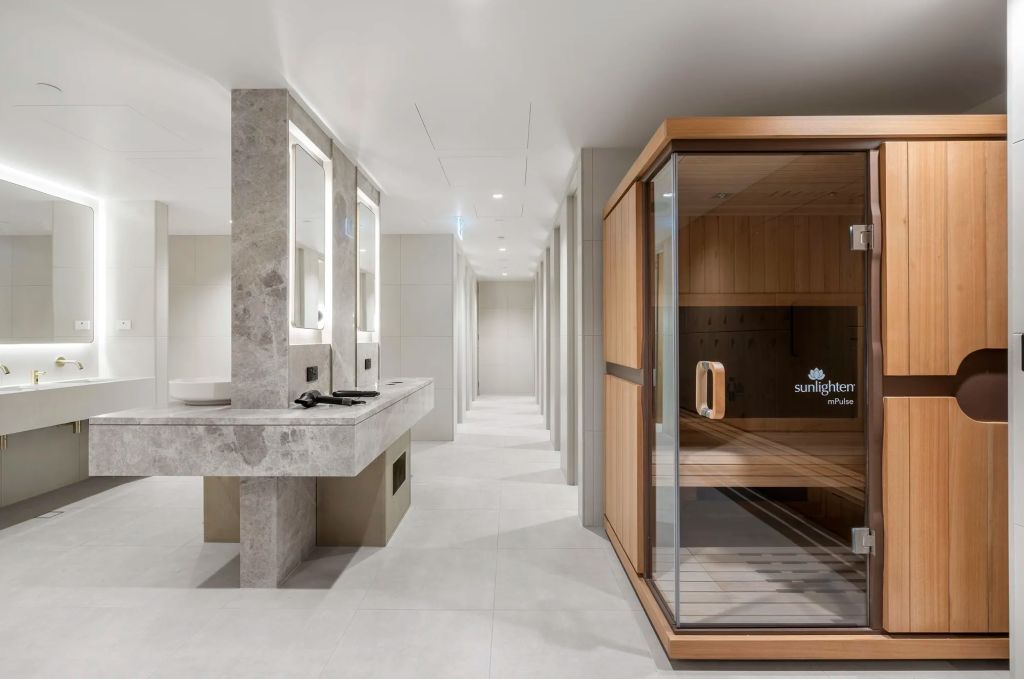 Offices mimic lifestyle hotels to attract tenants and workers
The co-working sector is bouncing back as landlords mimic hotels to attract tenants and employees with lifestyle amenities.
Global real estate firm JLL has partnered with developer Goldfields to launch the first floor of The Loft in May.
The three-level, 3243-square-metre co-working space is in the $300 million Goldfields House commercial tower at 627 Chapel Street, South Yarra. It offers tenants the opportunity to "flex" up or down as needs change, without the financial commitment of a long lease.
Lachlan Thompson, chief executive of Goldfields, said: "There has been pent-up demand for people wanting super high-quality offices but who haven't had the ability to have a great CBD asset. In The Loft, we want to set a benchmark for metro office markets."
Members will have access to all amenities in the A-grade commercial tower, not just within the co-working space, including a rooftop bar under construction, business lounge, premium end-of-trip facilities, infrared saunas and state-of-the-art technology.
JLL and Goldfields have invested up to $5 million in a high-end fit-out by Cox Architecture, which Mr Thompson says will attract corporate tenants on the back of JLL's global brand.
He is confident the business will pay an effective or equivalent rent somewhere close to 25 per cent above the normal leasing rent, based on turnovers and occupancy projections.
Two-thirds of the building has been leased to tenants including Oreana Group, Vivi, MyDNA, SICE and IDA.
"While industry is approximately 18 months, we are confident The Loft business will stabilise inside 12 months," Mr Thompson said.
Tashi Dorjee, JLL's head of flex space, Australia and New Zealand, says that in the "hotelification" of commercial real estate, landlords are emulating hotels to attract tenants with lifestyle amenities and location, such as South Yarra.
"They know that's the future. We're trying to sell a holistic experience within the asset that ticks the lifestyle-driven and experience boxes," he said.
According to Hub Australia's Brad Krauskopf and The Thrive Network's Fiona Mayor, co-chairs of Flexible Workspace Australia, their 250-plus members are also experiencing an increase in leads, with new lease announcements or landlord partnerships including The Commons, Wotso, CreativeCubes.Co, Waterman, Hub Australia, IWG, Workplace 365 and Salon Lane.
Ms Mayor said: "Developers and existing landlords are all looking to increase the amenities and experiences in their buildings, recognising that the return to the office needs to be flexible and offer something extra to entice workers and tenants back in."
Mr Krauskopf said smaller tenants were attracted to fringe suburban and CBD fringe co-working spaces, and no longer saw the CBD commute as necessary for their business or their employees.
"But larger organisations are also enabling hybrid and flexible working, which will include using space at CBD and suburban co-working to complement their headquarters and decentralise their workforce," he said.
In Sydney, Work Club Global's founder and chief executive, Soren Trampedach, says a human-centric approach was key during the pandemic, and paused all co-working memberships to help with financial support.
"The sector was hit hard initially because obviously members have shorter-term commitments, and they didn't really know what to expect," he said.
Now with full membership across the board, his focus is on creating connections across Work Club's five sites. This year, two new clubs at 200 George Street, Sydney, and in South Eveleigh will be launched.
"If you're just providing a desk, you're not relevant," Mr Trampedach said. "You're a commodity, and the good thing is there's a lot more demand coming up on this side of COVID."
Building on the hospitality trend, his current focus is on food and beverage, with a restaurant opening in May at Work Club Melbourne's Olderfleet building.
"The whole hospitality experience is one way of reaching out to a wider audience and trying to bring them into our human ecosystem," he said.
Get a weekly roundup of the latest news from Commercial Real Estate, delivered straight to your inbox!