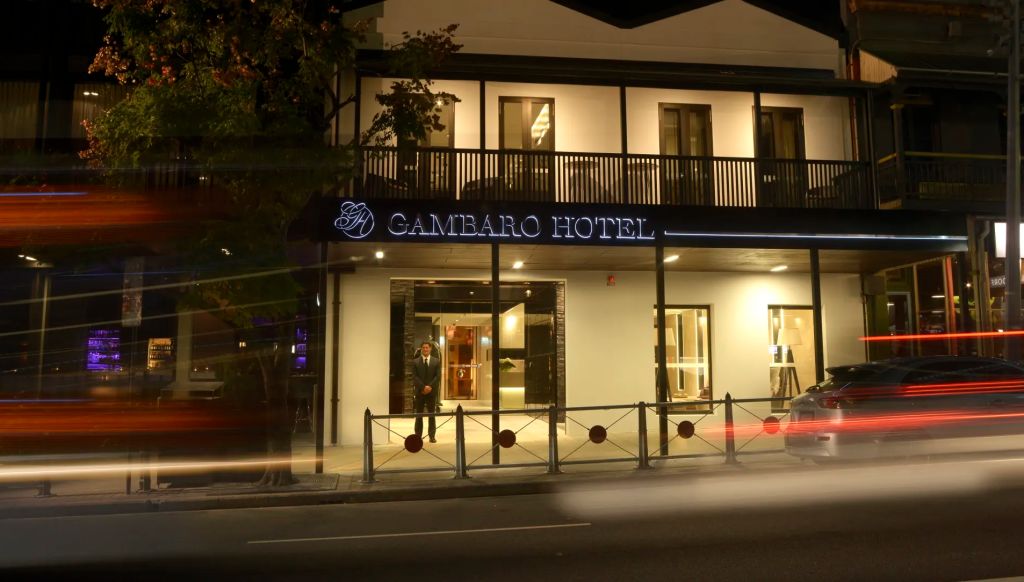 NRL-themed hotel on the way as deals hit $2b
Private developer Iris Capital and the governing body of the National Rugby League have splashed out on two major hotel and pub assets that will push total national sales in the sector close to the $2 billion mark in what has been a busy buying spree.
There have been 54 pub and hotel sales across NSW in the six months to June 30, worth $1.1 billion and adding in interstate deals, it will push the sales ahead of the record levels seen during the pandemic-hit last two years.
HTL Property, which has completed about 70 per cent of the NSW deals since January, worth around $700 million, said investors and owner operators were vying for assets that offer higher-yielding returns with development potential and growth in land values.
HTL's managing director of the Asia-Pacific region, Andrew Jolliffe, said there was a resilience in the "hospitality indexed property market".
In Brisbane, the Australian Rugby League Commission, which runs the NRL, has weighed into the hotel property sector with the purchase of the Gambaro Hotel on Caxton Street for a reported $30 million.
It is the first of what the NRL chairman Peter V'landys and chief executive Andrew Abdo have said recently are investment deals aimed at shoring up the future of the code.
"The ARLC has invested in the Gambaro's hotel and restaurant as it is focused on strengthening its balance sheet with stable, secure investments that provide steady income and long-term capital growth," its says in a media statement.
Under the deal, the popular hotel, which is just 300 metres from Suncorp Stadium on Caxton Street, has 68 rooms which the ARLC plans to re-theme into suites named after former Queensland rugby players, such as Wally Lewis and Justin Langer.
Its award-winning seafood restaurant and popular bar will continue to be run by the Gambaro family under a deal with the rugby commission.
In the largest deal and ending more than a century under stewardship of the Whelan family, the large-format Strathfield Hotel in Sydney's inner west has sold for around $80 million to Sam Arnaout's Iris Capital.
The three-level pub at 27 Everton Road was built in 1918 after World War I by John Whelan, courtesy of a windfall betting on a cargo of Scotch whisky thought to have been lost at sea.
It will add to Iris Capital's extensive portfolio, which includes the Hotel Steyne overlooking Manly Beach and the Columbian Hotel in Oxford Street.
Since 2011, Iris Capital has delivered more than 750 apartments and residential lots across Sydney and Newcastle worth more than $500 million.
The company currently has a further 10 projects in train that will create 1700 apartments worth more than $1.6 billion, including an $800 million twin-tower project that will transform the commercial and leisure heart of Broadbeach on the Gold Coast.
"We are particularly excited about this purchase given not only the privilege to take stewardship from the highly regarded Whelan family after 100 years of ownership, but also because my own family share such an affinity with the hotel and area," Arnaout said.
The three-storey hotel Strathfield pub promotes multiple bar, restaurant, gaming and accommodation areas over a 2000 square metre footprint and comes with a development approval for 60 units to be built at the rear of the property.
HTL Property national director Dan Dragicervich said demand was high for generational hospitality assets that offered substantial residential development levers or other alternative uses.