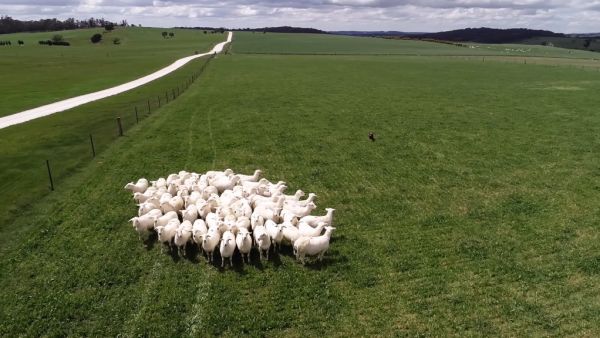 New variety of Australian lamb, Margra, is wowing some of the best chefs in the country
A shared vision by Graham Gilmore and his brother Martin for an easy-care, low-maintenance meat sheep that was bred specifically for Australian conditions has resulted in a new variety of lamb that is gaining a strong following among some of the country's top chefs for its distinctive texture and taste.
After intensive line breeding for many years and 20,000 embryo transfers, the Australian White sheep breed was created.
The meat that it produces, Margra Lamb – named after the brothers – has been selling in the US for the past few months and has just been launched in Australia.
"Margra spec lambs come in at between 25 to 28 kilograms dressed weight at 16 to 24 weeks old and are 100 per cent pasture-raised and finished," said Graham Gilmore, of Tattykeel stud, near Oberon in the NSW central west.
[dm-listing-recommendation experimentname='midcontent-listings' positiononpage='midcontent']
"We have a number of farms at this stage working to our management specifications and using only Tattykeel Australian White genetics.
"The Australian White produce lambs over a 30-week period and is an exceptionally fertile sheep. Traditionally wool sheep breeds only have lambs once during the year. The Australian White is poly-oestrus, meaning it will breed out of season and also fall pregnant when they have lambs at foot. Therefore it can breed a minimum of three times in under two years. Consistency of quality and supply is guaranteed."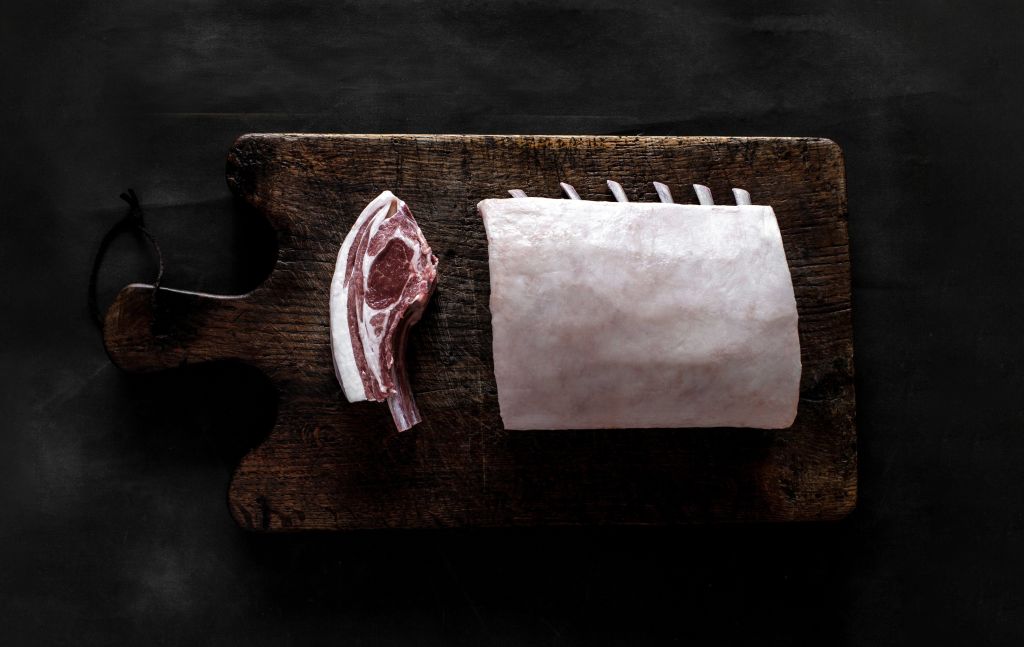 Mr Gilmore said Margra Lamb centred around lambs being raised and finished on pastures and crop-based systems only. The sheep also have hair instead of wool.
"As the journey evolved, it was identified that the eating quality attributes of the Tattykeel Australian White were unique," he said.
"Our lamb has elevated levels of omega-3 long chain fatty acids. With finely micro-marbled meat and thick subcutaneous fat, our Margra gives consumers a very unique culinary experience due to the clarity, flavour and texture of its fat.
"The moisture-storing capacity of these fatty acids and the low melting point of the fat [28 to 35 degrees] make Margra a unique culinary product and, with the fat as hero, a new paradigm for lamb."
An extensive collaborated research project completed by the Gilmore brothers and James Cook University confirmed this with the results published for international peer review.
"Margra is represented in the best kitchens of Sydney with Firedoor, Six Penny and Fred's to name a few that have added Margra to their menus," said Mr Gilmore, adding that they had also begun exporting to the US.
Renowned Australian chef Mark Best has become an ambassador for Margra after he was given the product independently 18 months ago.
"He was blown away with the mouth feel and qualities of Margra. We reached out to him three months ago when we planned to launch the brand," Mr Gilmore said.
"We felt his profile and belief in the product was a great fit for us to help us refine and introduce the product to the best chefs and restaurants in the world."
Sydney butcher Feather & Bone has been chosen as the sole distributor, and co-owner Grant Hilliard said the response from customers in the few weeks they had been selling Margra had been very positive.
"We have put it out to restaurants and customers are very keen on it," he said.
"Firedoor [in Surry Hills] took a lot of it and it's going on their menu.
"They are the first of the big high-profile restaurants to use it on their menu but there are probably many more to follow."
Mr Hillaird said the meat did not have a strong lamb character and was very clean with fat.
"It melts at a low temperature at 28 and 34 degrees, which is below body heat so you can hold it in your hand and it starts to melt," he said.
"That's closer to what you find in Wagyu meat – it makes it very succulent."
Mr Hillaird said the meat was a game changer for people who were not accustomed to the flavour of lamb.
"For people who don't conventionally like lamb they will find this a very attractive meat because of its cleanliness and it doesn't have that density of fat," he said.
"Especially for people not raised on lamb, and by that I mean overseas markets find sheep meat strong meat, it's not universally loved around the world.
"I think they'll find this meat very suitable for that reason."
Margra is currently for sale direct to consumers in the US with distributor Fagerman Farms, which is located in Alabama, and it sells for approximately $70 to $120 a kilogram.
On September 28 more than 80 leading Michelin-starred chefs, restaurateurs and hoteliers met at the Versace Hotel in Dubai for a launch of Margra Lamb with the potential to add it to their menus.
[dm-listing-recommendation experimentname='below-content-listings' positiononpage='belowContent']
Keep up with Commercial Real Estate news.
Keep up with Commercial Real Estate news.