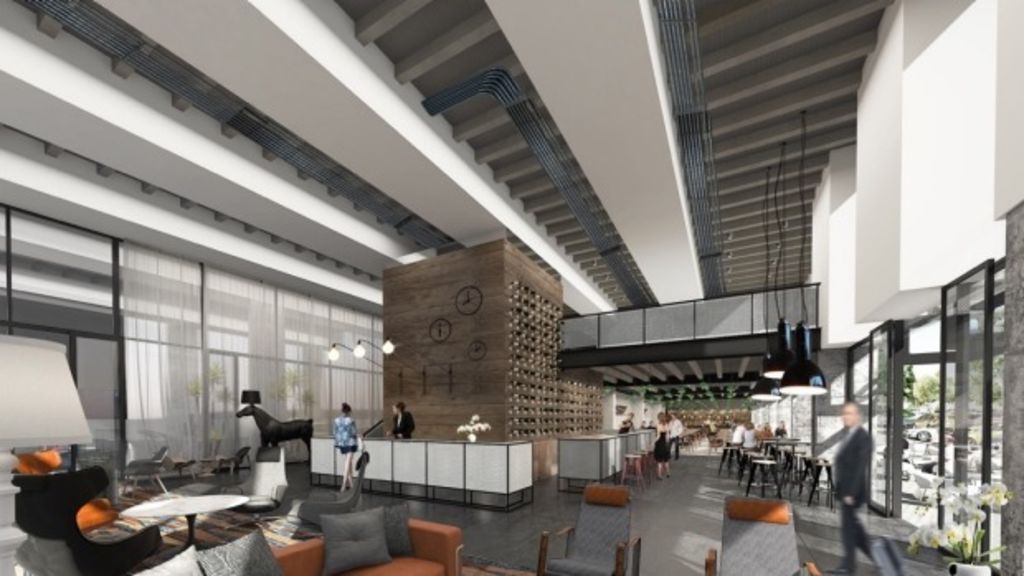 New Rydges Fortitude Valley hotel nears completion
Brisbane's recent high-end hotel boom has stretched to Fortitude Valley, with a new major brand hotel due to open its doors in a month's time.
Rydges Fortitude Valley general manager Matthew Hurley said the new hotel, under construction across the road from the RNA's Royal International Convention Centre, would welcome guests from February 9, after about two years of construction.
"A lot still has to be done," he said.
"We're just hitting that very busy period with a lot happening on the site every day."
But it was still on track to be completed on time, Mr Hurley said, and the eight-storey, four-star hotel would look to leverage its proximity to RICC from day one.
"Obviously, they need rooms to bring an event to the area, so putting 208 rooms across the road is going to give them great ability to sell the area a lot more," he said.
That area included the adjacent RNA Showgrounds, the Valley entertainment precinct and the Brisbane CBD.
"It's very much aimed at the local corporates and the conference and event business in the area," Mr Hurley said.
"A very key part of the business we're aiming to target is regional Queensland as well.
"Obviously with our location near the showgrounds, it gives us that connection with regional Queensland that other Brisbane hotels mightn't have.
"So really, for our leisure business, we're really going to target regional Queensland and our tagline going forward is going to be 'your home in the Valley'."
When opened, the hotel would be the second Rydges in Brisbane, joining Rydges South Bank, and the seventh in Queensland.
Mr Hurley said it was still "early days" for bookings, with most generally occurring within two weeks of guests staying in a hotel.
"It's certainly very positive, though," he said.
"We've got some conferences already booked that we'll hold and group bookings that we're working very closely with our associates at the RICC and the RNA, so we've got some solid business that will come to the area in the coming year."
Non-guests would also have reason to visit, Mr Hurley said, with a restaurant and a bar also set to open.
"Six Acres (the restaurant) is going to be a farm-to-the-table concept really highlighting local produce and tying us in with the showgrounds and the RNA and everything they do with regional Queensland," he said.
"And then our bar is a real feature bar, a large area overlooking both the showgrounds and the RICC, and that's going to be called the Paddock Bar.
"That'll be really a place to have a drink on a Friday after work and we'll serve a good range of local craft beers and a really good wine and cocktail list."