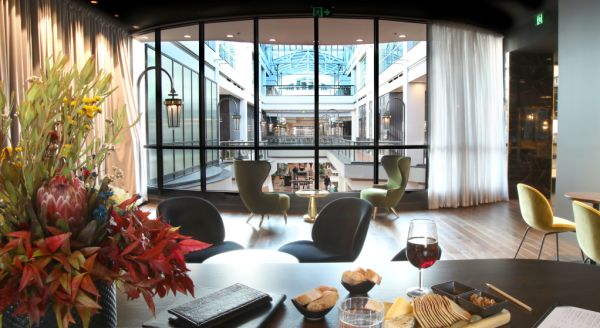 New Palace Platinum cinema in Melbourne delivers fine dining and luxury interiors
When a film begins in the cinema, audiences are usually transported into a completely different world. But the latest trend in movie theatre design is to make sure they're captivated by a higher sphere as soon as they step over the threshold.
It's not up to the Rocketman, Avengers or even an extra-special Top End Wedding to help us feel the love tonight; it's all about the architecture, the intimate spaces, the luxurious chairs and that darling button on the seat that now brings the waiters running.
"I believe the future of cinema is about a luxurious boutique offering – for those who can afford it – over the kids going to blockbusters and eating popcorn," said Dean Lewis, an architect from Design & Beyond who's been specialising in cinema since he was a 21-year-old in 1988.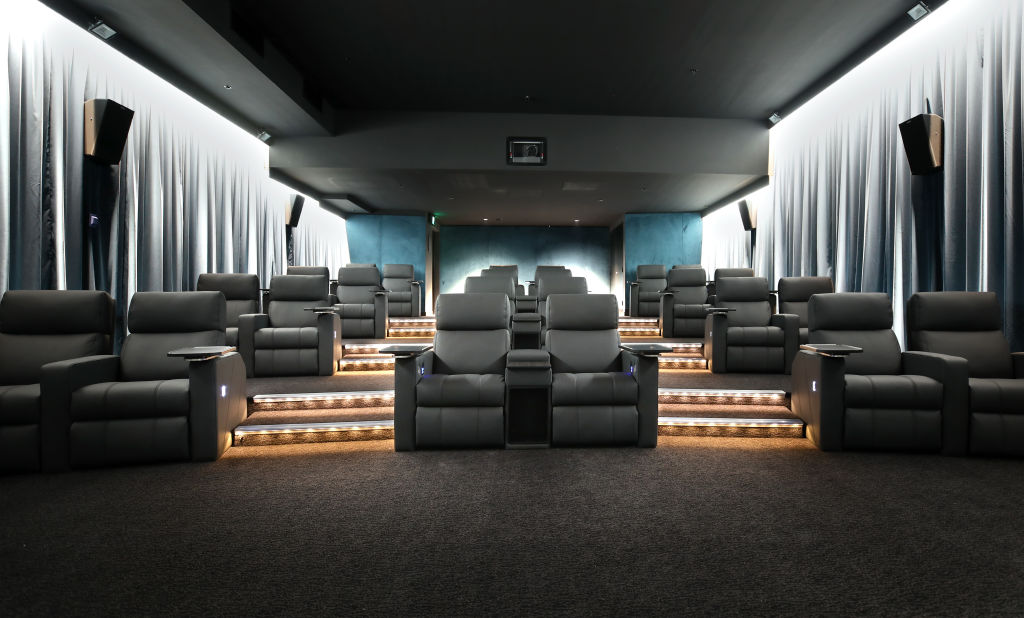 [dm-listing-recommendation experimentname='midcontent-listings' positiononpage='midcontent']
"When I began it was about drive-ins and providing huge auditoriums of 750 seats showing movies like Transformers and Star Wars to as many people at once as possible. But now the newest cinemas are a lot more about personalised service and great design, finishes and furnishings to make it feel like a special outing."
The latest of those is the Palace Platinum at Palace Cinema Como, which has just opened on the 650-square-metre site of a former hairdressing salon in Melbourne's South Yarra. With three screens, seating just 24, 22 and 14 patrons respectively, it's designed to look less like a cinema and rather more like an upmarket hotel.
With a moody lounge, breakout bars and food service from Meat & Wine Co, it offers a fresh benchmark in opulence, with the interiors modelled by renowned designers Hecker Guthrie. It features Spanish hand-crafted fully reclining leather seats, a contemporary upmarket look, plush fittings and a button on each seat for a personalised in-cinema wait service.
Food includes garlic bread with béchamel, burgers, hot salmon poke bowls, Szechuan calamari, pavlova and sticky date pudding brought in direct from the restaurant kitchen on a German-designed heated trolley, while there's a 20-strong wine list, and Piper-Heidsieck champagne.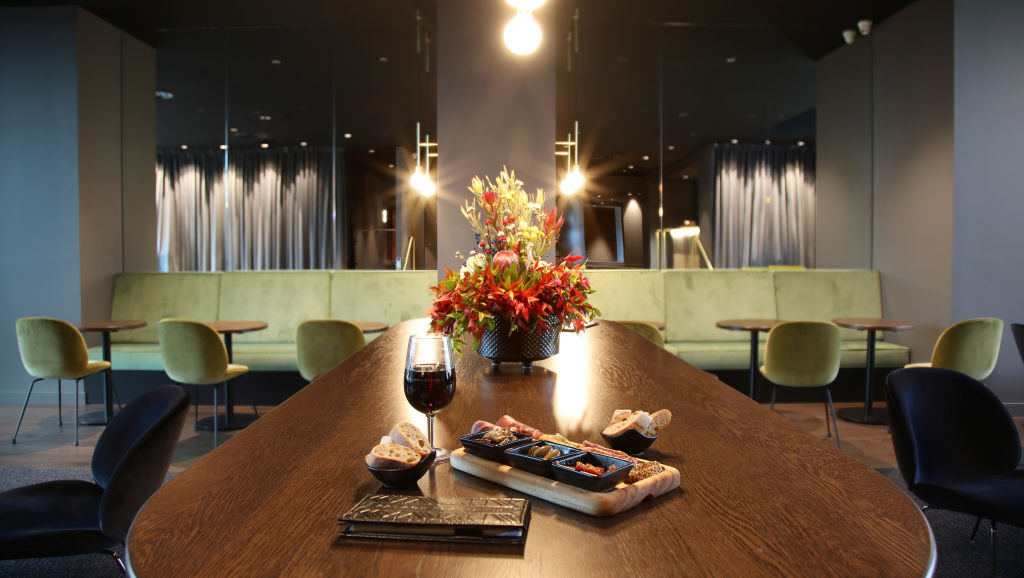 When Hecker Guthrie remodelled the original Como cinema some years ago, it unnerved some people, but Palace Cinemas chief executive Ben Zeccola welcomes a similar reaction this time around.
"Back then, it proved controversial with customers arriving and saying that it didn't look like a cinema, it looked like a fine hotel," he said. "If they said that again this time, I'd be saying, 'Thank you!' That's exactly what we wanted it to look like.
"It's always been for us about offering something more. It's about opulence, comfort, and offering beautiful things like good wines and champagnes and barista-made coffee as well as excellent food freshly made by the restaurant kitchen, all, of course, driven by the passion and emotions that the movies are able to deliver."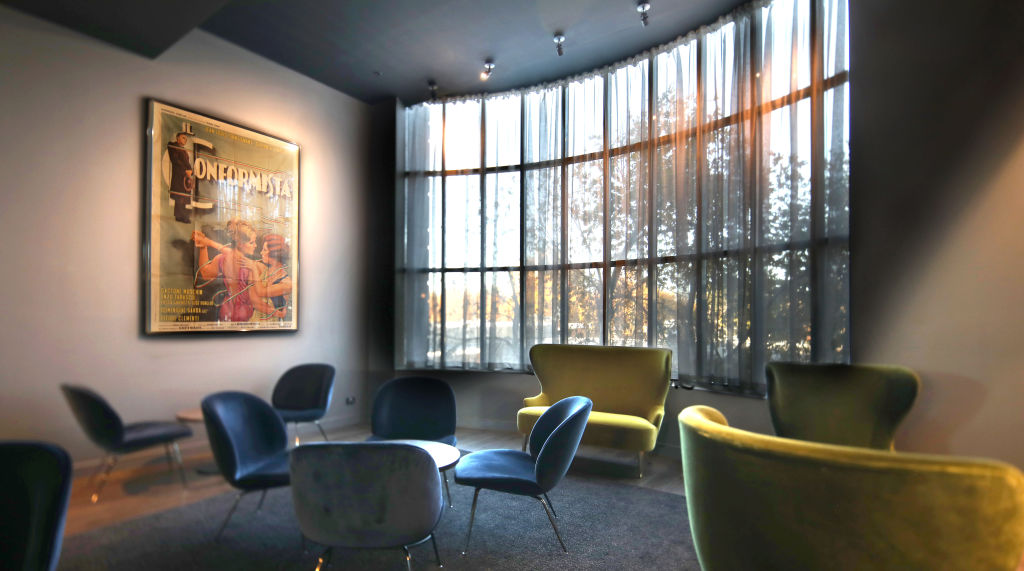 There were some who predicted the death of cinema as far back in the 1950s, when TV arrived. Others foresaw doom and gloom with each subsequent development – video, DVDs, pay TV, smart TVs, illegal downloading, streaming services and Netflix. But the number of cinema screens in Australia has generally continued to grow, the popularity of the movie-going experience undiminished, and reports of its death greatly exaggerated.
The number of cinema screens in Australia has actually risen more than 150 per cent between 1980 and 2018, from 829 to 2,278, according to Screen Australia, working on data from the Motion Picture Distributors Association of Australia.
There was a decline in the mid-1980s, but growth rose strongly from 1996 to 1999 when screen numbers rose by 150 to 175 per year. Numbers dipped in 2007, but picked up again from 2008 to the present time. In 2018, total Australian box office and admissions were up by 3.6 per cent and 5.6 per cent respectively, compared with the year prior.
"There's always going to be a place for cinema," said Lewis. "And this Palace Platinum is the best model for moving forward. You still have the big-screen presentation but it's a much more intimate experience and very popular for corporate events and birthday parties.
"You have to compete with the home cinema so you have to create something that's luxurious and out of the ordinary that you can't find at home or in the mainstream cinema offering. Reclining seats, restaurant food and a cool bar with drinks delivered to your seat … This is the way of the future."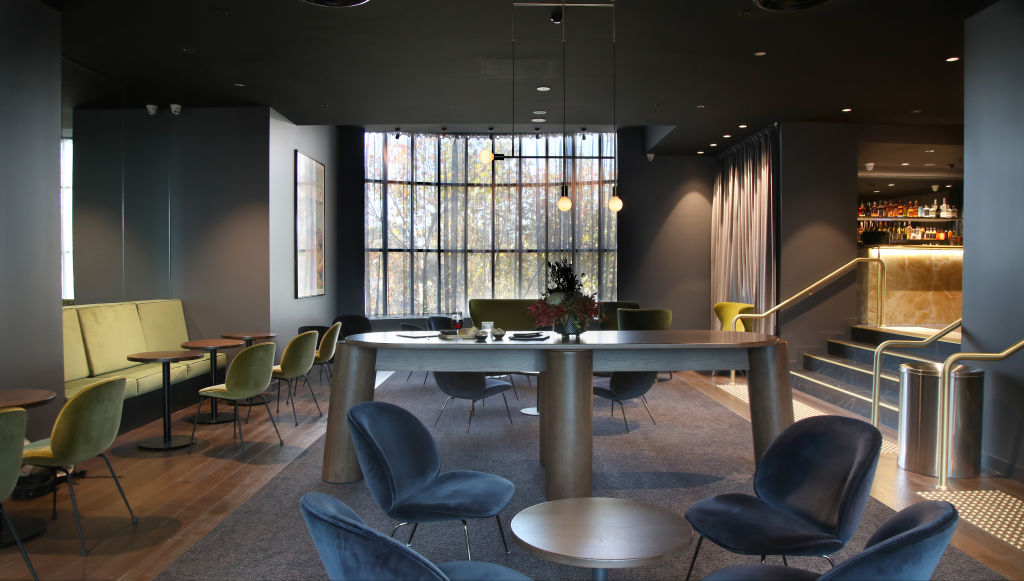 Palace Cinemas, which specialises in the more boutique theatres, is now the fifth largest major cinema group in Australia with 184 screens across 28 architect-designed cinemas, each with a bespoke bar or café, in Melbourne, Sydney, Brisbane, Canberra, Perth, Byron Bay and partners in Adelaide.
It also has a raft of new cinemas in the planning or construction process, including a new cinema at the old Pentridge Prison site in Melbourne, one at Moonee Ponds, and another in Sydney's Double Bay. The new Palace Platinum opened on May 23, and introductory prices are $16 for members, and $20 for non-members until the last session on May 29.
"It's in a beautiful location and we're very proud of it," said Zeccola. "The whole experience is geared towards sophisticated adults, with a gorgeous vibe and beautiful hospitality and the world's most comfortable seats which we found in Barcelona.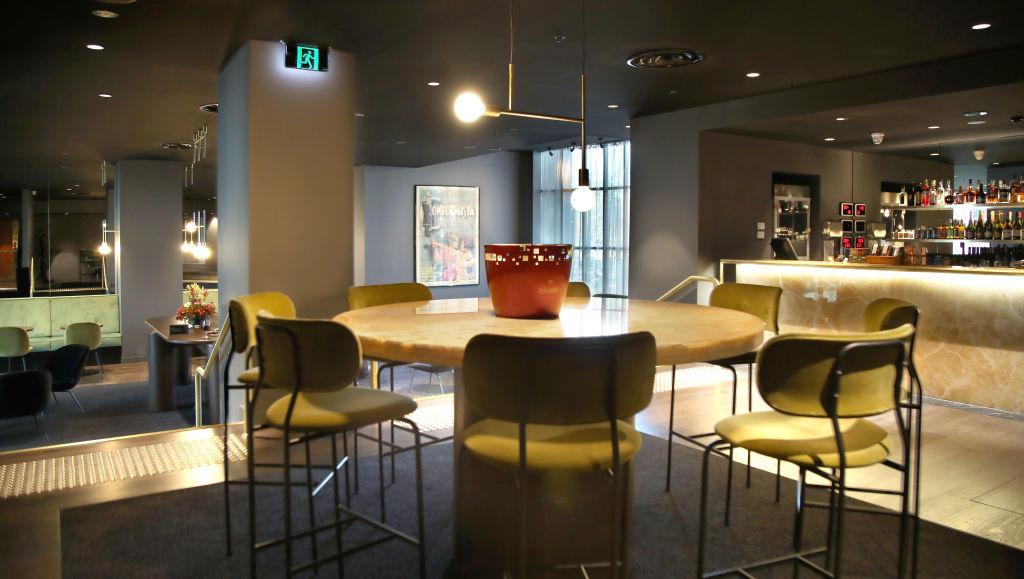 "People will always want to go out on the weekend and have fun, and here they can combine a dining and movie experience. We use restaurants and chefs in our building to provide high-quality food rather than having a young person take something out of a freezer and heat it up in a microwave.
"Here, the cinema is imbued with sensation and a premium feeling and you feel like you've gone out to somewhere in Paris or New York…"
[dm-listing-recommendation experimentname='below-content-listings' positiononpage='belowContent']
Keep up with Commercial Real Estate news.
Keep up with Commercial Real Estate news.