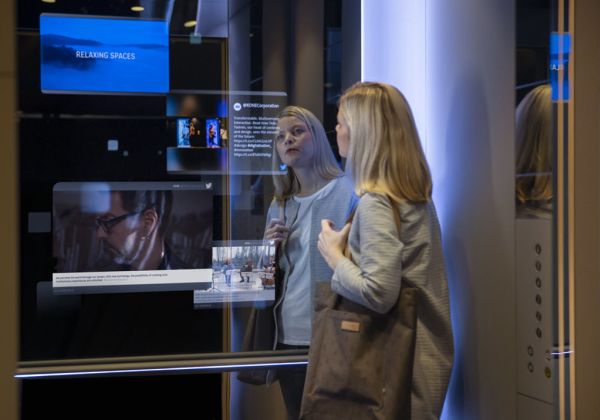 New-generation lifts will give workers confidence to return to their high-rise offices
Australia's next-generation lifts have just been unveiled and can do so much more than merely move people up and down between floors.
For starters, as you near your company's building they can recognise you, open their doors and whisk you to the floor they know you'll want while playing your choice of music. They'll also keep you connected on your mobile and either soothe you or energise you with their internal design.
Even more important, perhaps, is that their touchless technology and efficiency will give people renewed confidence about returning to their post-COVID-19 workplaces, particularly in the nation's big cities.
"New technologies give us opportunities to create an integrated and easily adaptable building experience," said Jerome Audais, managing director of lift company KONE Australia and New Zealand, when announcing the new class of elevators on Thursday, November 19.
[dm-listing-recommendation experimentname='midcontent-listings' positiononpage='midcontent']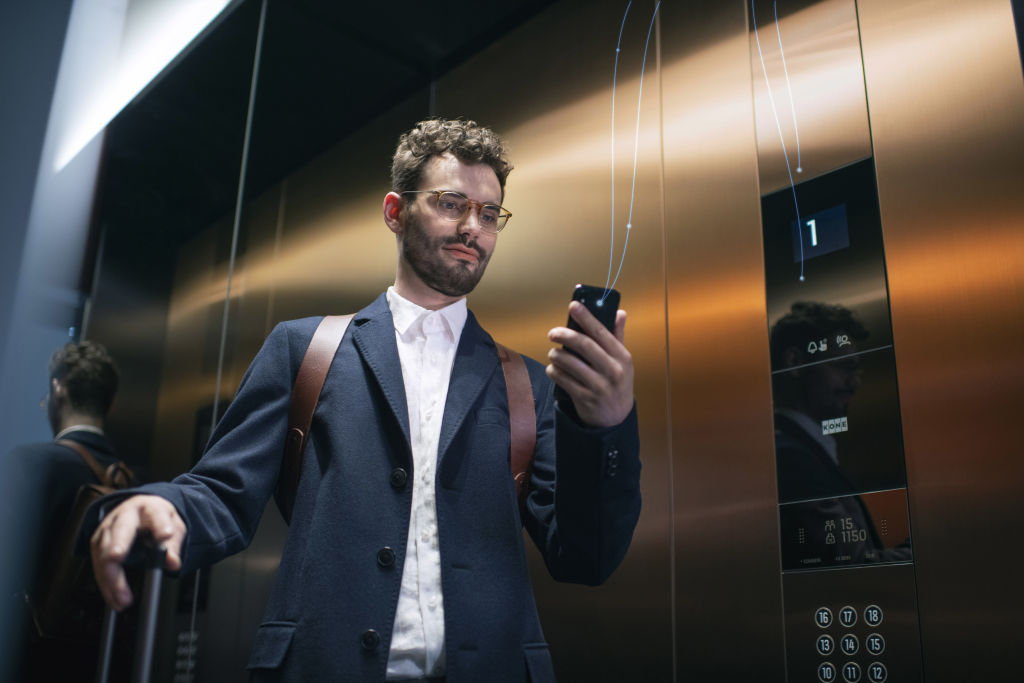 "As buildings evolve, the elevators can also evolve in ways we have not seen before," he said.
"The KONE DX Class elevator series offers our customers a fantastic opportunity to future-proof buildings and uplift the experience for tenants."
The new lifts allow firms to tailor and plug in additional software and services throughout the lifetime of the building they service. By using open application programming interfaces (APIs), all sorts of software can be integrated into the lifts' operations, including building facilities management systems to improve the flow of people, efficiencies and safety, and to customise according to need.
For example, contractors visiting a business in a high-rise tower in the future could have their check-in arrangements and contact-tracing requirements built into the cloud, so they'd have a completely touchless journey from the entrance up to their destination.
When employees leave their office, the lift will be open and waiting to take them down again, without having to press a single button.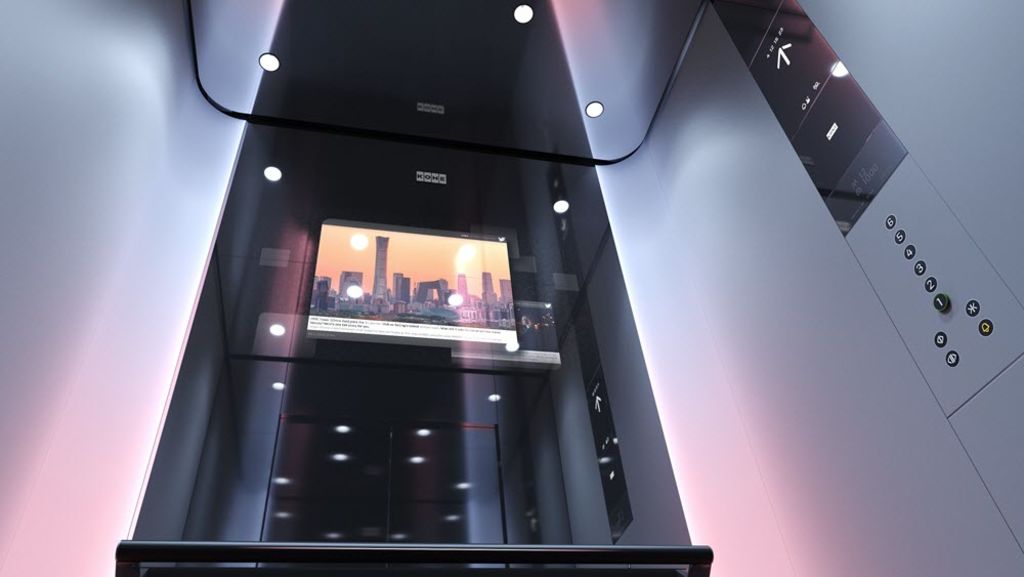 And if they're listening to music on their phone, then the lift might pick up their choice of sounds and play it through the speakers in the lift.
"Elevator music is making a comeback," said Adam Grando, head of national accounts and major projects at KONE ANZ. "That means no monotonous waiting or awkward silences in an elevator any more. You can let music do the talking."
Antony Ceravolo, the founder and chief executive of Sine, an Australian-based visitor management software provider and KONE ecosystem partner, said the new lifts would revolutionise the way users saw them.
"[They'll] also enable facilities and operations managers to improve efficiencies, safety and overall hygiene standards, elevating the urban experience and renewing trust in our CBDs and urban centres," he said.
"We've been able to create a completely touchless experience for guests visiting commercial buildings – from entrance, through carriage to end-destination floor."
For many of the developers creating new commercial buildings, these new lifts are proving a welcome value-add to their properties.
At Mirvac, national manager asset technology Ramesh Narayanan said it was the new lifts' flexibility that was proving a game changer.
"Flexibility is key; it's critical," he said. "I use the word 'adaptability', which could be the word of 2020.
"It's so important that you think of the rate of change in technology and you need to make sure that our buildings are relevant and future-proof and scaleable, and can handle any technology that's going to be thrown at us."
The new class of lifts also has a choice of internal designs. Companies will be able to choose a 'nature' theme with soothing natural hues and materials and finishes, a 'stimulating' feel with vibrant colours, contrasting finishes and metallics, or 'modern heritage' surroundings with patterns inspired by traditional craftsmanship.
All walls, however, will have the latest finishes that are anti-fingerprint, anti-scratch and – most importantly in the post-COVID-19 setting – anti-microbial.
But it's the new digital connectivity as standard that's exciting so many.
Artificial intelligence expert Dr Catriona Wallace, founder and chief executive of Ethical AI Advisory, said the past five months of the pandemic had sped up the rate of technological advance to the equivalent of five normal years.
She believes the advent of the connected lift, in being able to move people around so quickly and efficiently, is an innovation as important as quantum computing.
"There are five reasons for this advance," she said. "It's the production of data that gives us so much information about everyone and what they need to do, the rise in computational power, digital transformation strategies, the maturing of emerging technologies like AI, and COVID-19, which has forced us to innovate."
The possibilities of all this connectivity are endless, said Basil Carlo-Stella, director of new equipment business at KONE ANZ.
"In hospitality, it means you can control the movements of linen being delivered from floor to floor, or help with the in-room service of robots throughout a hotel," he said. "Any asset management system can be plugged into the elevator systems to gain a whole world of digital connectivity."
[dm-listing-recommendation experimentname='below-content-listings' positiononpage='belowContent']
Keep up with Commercial Real Estate news.
Keep up with Commercial Real Estate news.