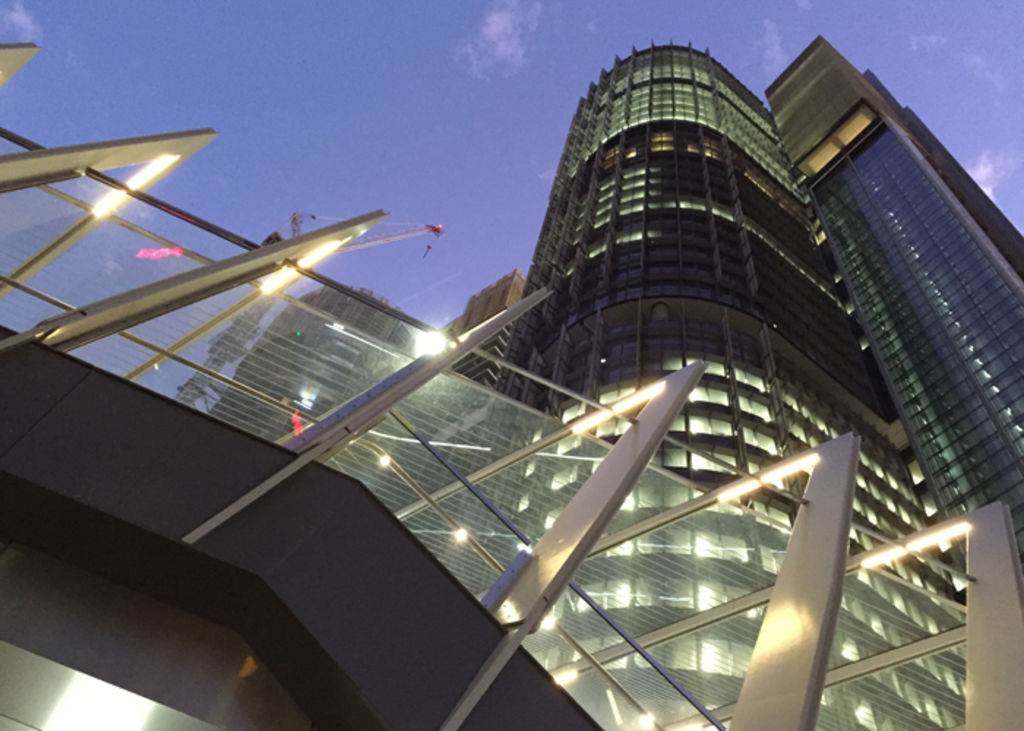 New Barangaroo pedestrian bridge opens
Barangaroo built a bridge and now we can all get over it.
The new pedestrian bridge over Sussex Street, Sydney, provides direct access to the Barangaroo precinct from the city and officially opened today.
NSW Minister for Transport and Infrastructure Andrew Constance said the new bridge has been delivered as part of the State Government's $306 million Wynyard Walk project.
"This is one of many new landmarks appearing on Sydney's changing western foreshore – providing a new access point to this rapidly developing area," Mr Constance said
"The new pedestrian bridge will connect to the new Wynyard Walk tunnel which is currently under construction.
"Transport customers will also use the bridge to access the new Barangaroo ferry hub which is due to be completed in 2016."
More than 1000 cubic metres of concrete and 150 tonnes of steel have been used in the construction of the six-metre-wide bridge.
It is underpinned by three 42-tonne beams that were lifted into place earlier this year.
Pedestrians can use Wynyard Walk to travel from Wynyard Station to the Barangaroo waterfront in about six minutes, avoiding steep inclines and increasingly busy CBD road crossings.
Other key features of the project in progress are a new western entrance to Wynyard Station on Clarence Street, an underground walkway and a new public plaza at the corner of Kent and Napoleon streets.
The Barangaroo development is expected to accommodate up to 23,000 office workers and attract up to 33,000 visitors each day when complete.
Wynyard Walk is expected to be completed in 2016.