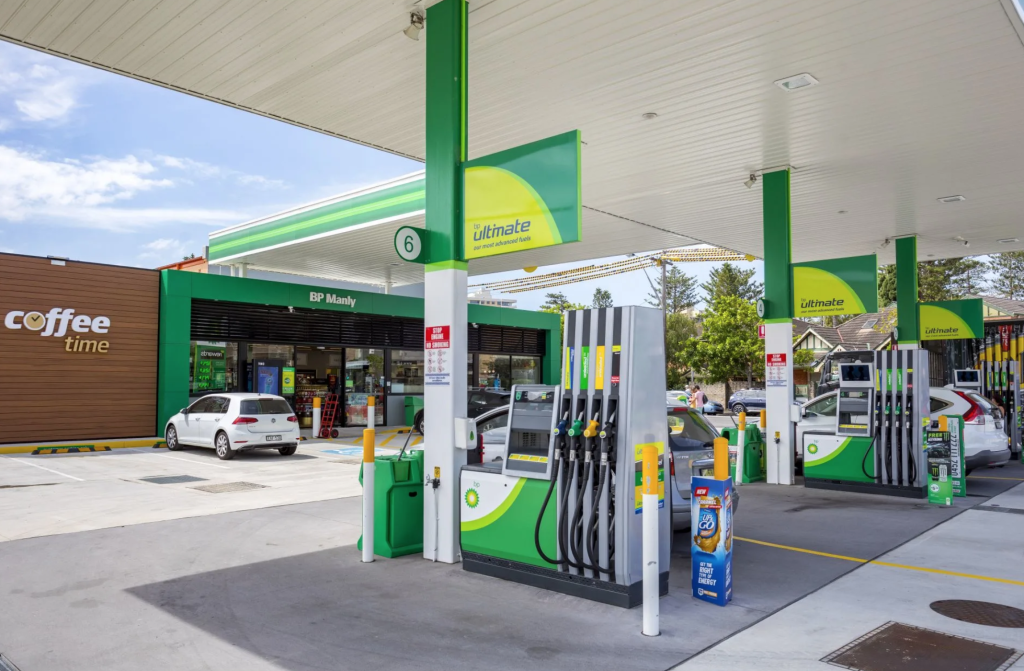 Nervous investors to keep driving demand in service stations in 2020, agents say
With the sharemarket on the ropes and the economy staring into a pandemic-induced abyss, is there anywhere that investors can park their money with any confidence?
Some agents believe petrol stations might be one answer.
Many of these properties have long leases, fixed annual rent increases and future development upside, which, combined with the general uncertainty about the sharemarket, will continue to drive investors towards them in 2020, they believe.
Research from JLL shows that investors have already poured more than $1.8 billion into Australian service stations since 2016.
That activity peaked in 2018 when $550 million worth of these properties changed hands, but an uptick in sales in the second part of 2019 and a recent portfolio auction of 7-Eleven service stations at which every property was sold, are showing positive signs for the sector in the year ahead, according to JLL's Dylan McEvoy.
Some $303 million worth of property was sold last year in 61 transactions, with 60 per cent of them in the second half of 2019.
The sector has also undergone a significant yield compression in recent years, although far less than that of office or industrial properties, with demand now being driven by a race to income-producing assets.
One service station on Sydney's northern beaches is about to test just how strong demand is.
"Yields have compressed on the back of increased investor demand for long-term leased investments and a record low interest rate environment," said Mr McEvoy, who is handling the sale of a BP service station in Manly.
Since 2013, service station yields have compressed 130 basis points while secondary industrial yields have compressed 254 basis points, secondary CBD office yields 254 basis points and neighbourhood retail 210 basis points on average across Australia, according to JLL.
A large part of this lower compression rate is because the sector is being driven by small-scale private investors, according to Louise Burke, a senior research analyst at JLL.
"Essentially, other core commercial sectors have achieved much greater yield compression because of institutional and foreign investment. In contrast, the service station sector is still largely comprised smaller private investors, which makes sense considering the relative scale and pricing of these assets," Ms Burke said.
The average yield in 2019 for metropolitan service stations was 5 per cent across all capital cities, high compared with many other asset classes.
Ms Burke said with the recent volatility on the ASX and other global exchanges, there was the potential for more compression in the year ahead.
"There is a high level of uncertainty across all sectors and market conditions are moving rapidly. There may be room for slight further yield compression on the back of the recent cash rate cut and anticipated further cuts. With the current volatility in the stock market, and to take advantage of low interest rates on loans, we may see smaller private investors seeking out secure property investments like service stations," she said.
Simon Staddon, a director at Burgess Rawson who helped handle the recent sale of a second tranche of 7-Eleven service stations, said quality service station assets would probably do well out of the investment uncertainty created by the coronavirus.
"Yes, there is obviously significant current uncertainty around COVID-19 and sharemarket volatility, but appetite for investment does not just dry up. There is a substantial groundswell of funds still trying to find a home with many investors frustrated by the lack of supply hitting the market.  Similar to what happened in the GFC back in 2008 property investment often becomes more favoured in times of significant sharemarket volatility particularly with interest rates at record lows," Mr Staddon said.
Future upside drives Sydney prices
But, in pockets of Sydney where the future development fundamentals look strong, sites are achieving far lower figures already.
One service station in Wahroonga, Sydney, sold recently as part of the second tranche of 7-Eleven's asset sell, achieved what is thought to be a record yield of just 2.5 per cent after fetching $4.67 million.
The selling agent Billy Holderhead, of Burgess Rawson, told Commercial Real Estate at the time the result was based on a combination of a landlord-friendly lease structure, which had just begun, and the future development potential of the site in one of the city's most prestigious postcodes.
JLL's Gordon McFadyen, who is selling the Manly service station with Mr McEvoy, believes similar dynamics will come into play.
"Manly is located within Sydney's exclusive northern beaches. The precinct is tightly held and the opportunity to acquire this investment on a premium landholding is unrivalled," Mr McFadyen said.
Manly BP was redeveloped in 2019 with new tanks, lines, a canopy, a convenience store, pumps and a forecourt.
The set-and-forget nature of the asset would probably contribute to its appeal, according to Mr McEvoy, who is quoting a price guide in the high $6 million range.
"[It is in a] prime location 150 metres from the beach, it's an underdeveloped corner location, there are limited competing properties in the area and it is an incredibly tightly held market. It is also newly built – as a result there are huge depreciation benefits, and little chance of future capital expenditure."
The store is leased to Victorian-based fuel and convenience giant Jasbe Petroleum and is under a new 12-year lease agreement with options, currently generating $295,000 in yearly income, with fixed rental increases annually.
133-139 Pittwater Road, Manly, is scheduled for auction on April 7, 2020.