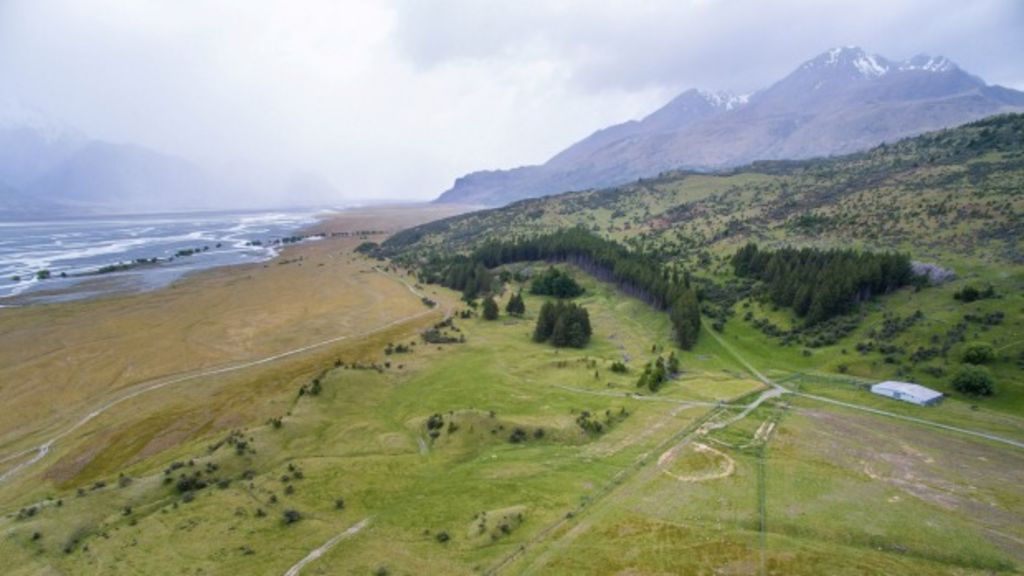 Mt Cook Station in New Zealand for sale after 151 years
Mt Cook Station is for sale for the first time after being owned by the Burnett family for 151 years.
Established in 1864, it is one of the longest continually owned farms in New Zealand.
The high-country sheep farm covers just over 2600 hectares at the head of the Tasman Valley in South Canterbury's Mackenzie country, bordering Lake Pukaki and the Tasman River.
The shearing shed at Mt Cook Station.
The station was settled in 1864 by Scottish pioneering migrants Andrew and Catherine Burnett. Their son Thomas Burnett later took over the property and was MP for Temuka electorate until his death in 1941.
Thomas Burnett's son, Donald Mt Cook Burnett, then actively ran the property for 69 years until 2010, when he died aged 95.
During his long tenure, Burnett built one of New Zealand's first private hydro-electric plants in 1953, was one of the farmers behind the installation of the world-famous sheepdog statue at Lake Tekapo, and was named as the world's leading merino woolgrower when he won the inaugural World Challenge Trophy in 2000.
Mt Cook Station covers 2600 hectares.
His sister Catriona, who also lived on the farm, died last year at the age of 97. Neither sibling had any children and the property was now owned by the Burnett estate. It was being sold through a tender process, with tenders closing mid-February.
The farm stocked more than 1500 Saxon merino ewes, hoggets and rams, and grazed beef cattle in summer. It has 68 kilometres of fencing.
Shearers' quarters.
Real estate sales agent Nick Young, from Bayleys, said the property was being offered for sale either as one unit, or broken down into the 1312ha Mt Cook Station block, the 1366ha Cox's Downs block, and the 36ha House block.
The property had a six-bedroom homestead, a farm manager's three-bedroom home, plus sleepouts, shearers' quarters, a barn, hayshed, stock shed, woolshed, tractor shed, and two-bay garage.
Mt Cook Station's terrain varied from flat on the lowlands, to steep hill country, and altitudes ranged from 540 metres to 1000m above sea level.
Young said the new owner could add tourism to the station's revenue stream by catering for Alps to Ocean Cycle Trail riders or eco-tourists, and offering onsite activities such as deer, tahr and chamois hunting, fishing, and tramping.