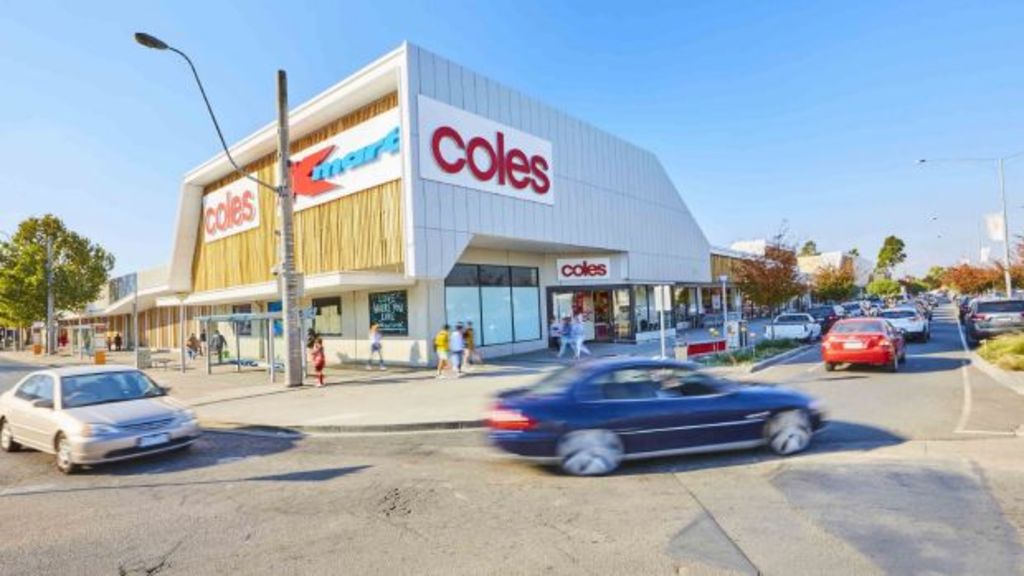 Michael Lasky sells Shepparton retail asset for $40m
Two weeks after saying it was off the market – which was five months after it was listed for sale – local investor Michael Lasky is offloading a major Victorian retail asset for a speculated price of more than $40 million.
The 2.2-hectare Shepparton site on Vaughan Street includes two retail superstores – occupied by a Coles supermarket and a Kmart – which pay a combined annual rent of $2.35 million, as part of new 15-year lease agreements.
Mr Lasky, who heads the Melbourne-based investment company Lascorp Development Group, was part of a consortium which paid $25 million for the Shepparton asset in mid-2012, before undertaking a major refurbishment the following year.
The prominent site includes a giant 561-bay car park, part of which could make way for further retail redevelopment, longer term.
The selling agents spruiked the property's catchment – some 50,000 Shepparton-region residents – when they launched an expressions of interest campaign in May.
However in mid-October, despite saying he received a number of strong offers, Mr Lasky said the consortium had withdrawn the property from the market, and took the For Sale boards down.
Mr Lasky told the local Shepparton News there was no disappointment in the lack of a sale because the company still regarded it as a great property in Shepparton.
"I would say it's the best of the best," he added.
This week, selling agency CBRE confirmed the property had sold, but selling agents Mark Wizel and Justin Dowers declined to provide any further detail.
Based on the speculated sale price, the asset is changing hands on a yield of 5.9 per cent, or less.
At the start of the campaign, Mr Wizel said that yields for freestanding supermarkets and neighbourhood shopping centres had been sharpening nationally for the previous two years with "the sector attracting both local and offshore buyer interest as a result of continued improvement sentiment toward retail performance".
Mr Lasky added, "since we purchased this property, Shepparton has undergone significant growth, with major redevelopment on Maude and Vaughan streets injecting new life and activity into the CBD.
"Moreover, the council has earmarked the corner of Maude and Vaughan streets to be the home of a new central bus interchange for Shepparton which will boost linkages around the CBD. The continued investment from the council into the area has and will continue to provide strong growth year on year for both Coles and Kmart."
The Shepparton deal comes a week after local real estate agent, Michael Bonadio, paid $34 million – on a low 3.5 per cent yield – for the rundown Northcote Plaza, in Melbourne's inner north, a retail asset, also a potential apartment development site.
Also in Melbourne recently, the Bloom family, who established the Portmans brand in the 1940s, recently banked $21.96 million selling two assets in thriving retail strips, in Richmond and Malvern.
The most valuable sale, for a mixed-use retail and office asset at the corner of Church and Lenox Street, Richmond, sold for $14.11 million – a yield of 3.8 per cent.
A smaller asset, in Malvern, at the corner of Glenferrie Road and Llanest Street, sold for $7.85 million on a yield of 3.5 per cent.