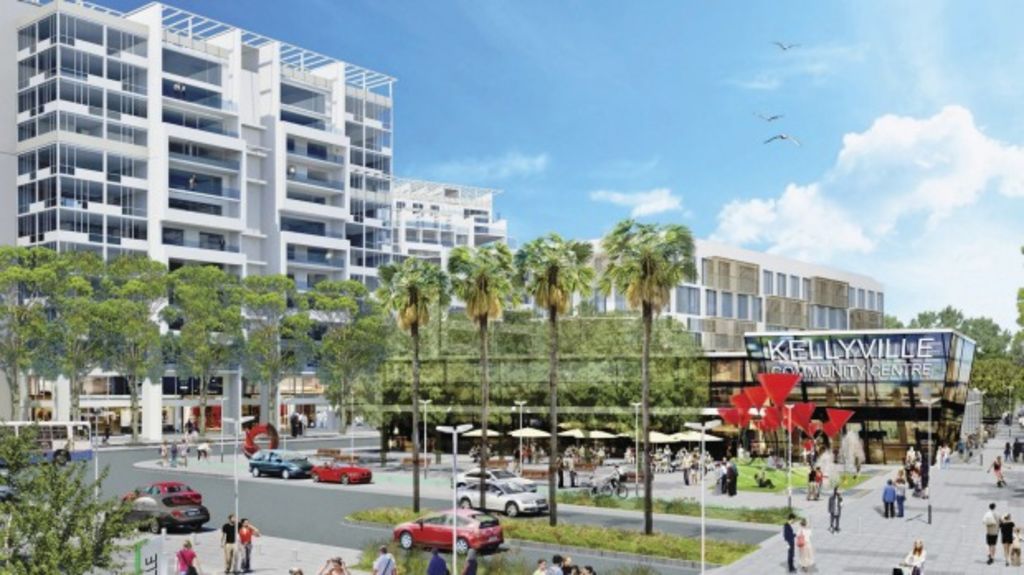 Metro rail: Twenty-storey apartment towers proposed for north-west suburbs
Apartment towers up to twenty storeys high will be built near rail stations in Sydney's north-west, under the latest proposals for the area.
The tallest buildings would emerge near the Bella Vista and Showground stations on the $8.3 billion Sydney Metro Northwest rail line – in suburbs that have traditionally been marked by low-rise housing. Towers are also planned near Kellyville station.
The state government started to release plans for more intensive development along the rail corridor in 2013.
But draft plans for the three station areas released on Sunday provide greater detail about the proposal for 13,500 new homes and 14,000 potential new jobs.
"Our plans will support these precincts to become vibrant new towns, with new homes close to jobs, parks, shops and restaurants," Planning Minister Rob Stokes said.
Mr Stokes has already signalled his intent to encourage the construction of smaller townhouses and terraces in suburbs that have traditionally had larger blocks.
The plans released on Sunday include a mix of medium and high density dwellings, with the tallest buildings planned for the areas closest to the rail stations.
At Bella Vista and Showground stations, the proposal is to allow buildings up to 20 storeys high. At Kellyville, there are plans for towers up to 15 storeys.
"By encouraging taller, slimmer buildings rather than shorter, bulkier buildings, more private open space and landscaping can be delivered," the plans say.
There would also be eight-storey and six-storey apartment blocks further from the station.
Other initiatives in the plans include a possible new primary school at Bella Vista and a commitment to "investigate" a new high school at Castle Hill, Showground station or Bella Vista.
The train line is expected to be running by 2019, and the housing targets released for the area extend to 2036.
"The opportunity to provide residential growth for new vibrant communities, together with a world class public transport system, is a first for the north-western Sydney region," the Member for Castle Hill, Ray Williams, said in a release.
The draft plans are on public exhibition until February 28.