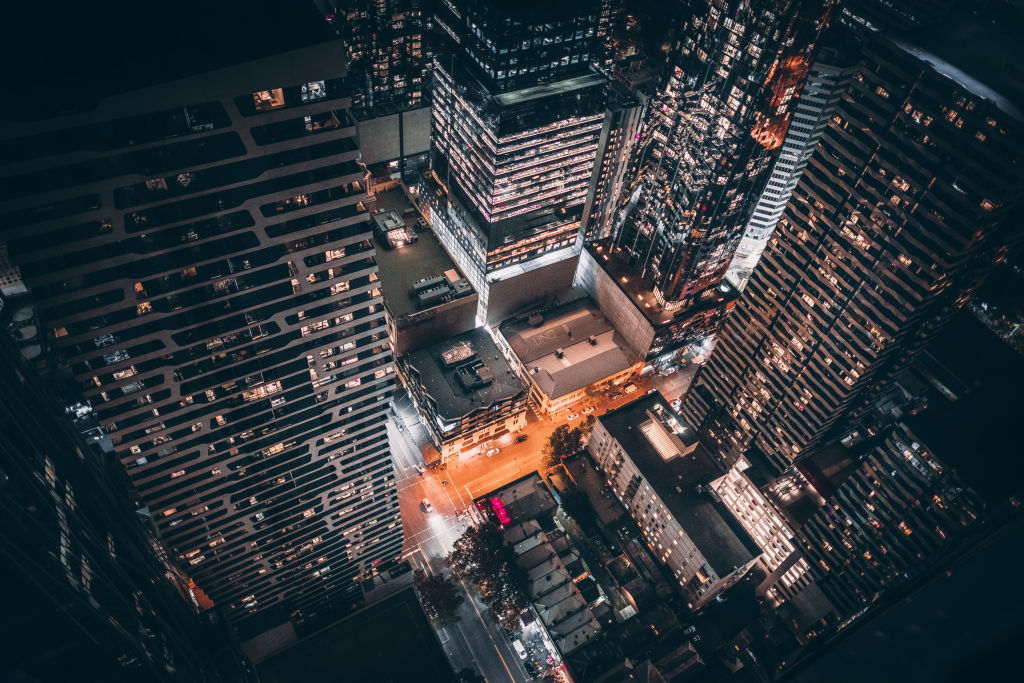 Melbourne office sector showing resilience during the pandemic
A low vacancy rate and strong pre-commitment levels in Melbourne's CBD office market will help insulate it from the impacts of COVID-19 to some degree, though rents are still broadly expected to fall, experts believe.
Sean Ellison, Asia Pacific senior economist at the Royal Institution of Chartered Surveyors, said the occupier market in Melbourne's office sector had been resilient at this point, with demand "less bad" than the depth of the global financial crisis in 2008.
A survey among property professionals conducted by RICS showed that the market estimated that prime-grade offices rents in Melbourne would fall by 4.3 per cent in the next 12 months.
Mr Ellison noted that new office development commencements in Melbourne had been "basically flat" in the first quarter of 2020, but not contracting.
"That follows several quarters of increasing development starts. It looks like work on these new projects have basically halted or remained at similar levels to what they were," he said.
"But what we're not picking up is a major contraction."
In comparison, the outlook for development commencements is more optimistic than that of Sydney's, where contraction is occurring, according to the economist, likely due to its later stage in the development cycle.
Face rentals in Melbourne's CBD prime office market grew by 5.6 per cent in the year to March 2020, ranging from $520 to $800 a square metre, according to m3property. Net incentives for prime-grade office property remained stable, ranging from 22 to 28 per cent.
Gary Longden, director of commercial at m3property, said Melbourne had been the fastest growing capital city in recent years. This had driven one of the strongest leasing markets on record, with a direct vacancy rate (which excludes subleases) of less than 3 per cent and an overall vacancy of 3.2 per cent, according to the latest Property Council of Australia figures.
"That increase in population has been the key driver behind white-collar employment growth, the growth of the coworking sector, the billions of dollars in infrastructure spending and the generally favourable economic conditions which have put Victoria in a leading position nationally," Mr Longden said.
He acknowledged that the leasing market "may have softened" since the introduction of measures to deal with the coronavius, as businesses struggle to survive the economic disruption, but said it would be hard to measure at this stage.
"Melbourne's leasing market has been on a very positive upward trajectory over recent years but it is currently not possible to make an accurate forecast on what will happen with rents over the next 12 months," he said.
If demand for office space does weaken and more office space does become vacant, rents will either remain stable or fall and leasing incentives will increase, according to Mr Longden.
He added that as many employers across all sizes ask staff to work from home, businesses may consider introducing more flexible work practices to reduce space requirements and overhead costs.
JLL's Victorian joint head of office leasing Nick Drake said Melbourne's office leasing market has been robust over recent years.
"While it's too early, at the early stages of the second quarter, to make a thorough assessment of the impacts of the COVID-19 pandemic, Melbourne's leasing market fundamentals when we entered the crisis were strong and therefore the outlook remains relatively positive," he said.
But more empty office space is set to become available in 2020, as new supply, as well as sublease opportunities, hits the Melbourne market amid the economic challenges posed by the coronavirus.
Mr Drake said the increase in vacancy might be limited as the availability of some backfill developments would be delayed.
"As of the second quarter, 2020 looks set to be the biggest year for office supply since 1991 with seven projects that are forecast to complete, delivering 329,000 square metres of space in the Melbourne CBD," he said.
And 93 per cent of these projects have been pre-committed in the past four years, according to JLL data.
"Expansions and small-tenant activity, together with the continued growth of the flexible space industry, were the main drivers of occupier take-up," Mr Drake said.
Growing sectors including technology and healthcare and its new entrants will likely benefit from new opportunities created by COVID-19, he noted.
For those employers looking for office space in the current market most wanted quality buildings and certainty and trust from their landlords, said Colliers International's Tony Landrigan, a national director of office leasing.
He said an example of this was 101 Collins Street, one of the best-known premium office towers in the CBD that had an "established onsite management team, premium building services and technology, as well as the amenities" that tenants needed.
"It is this quality service and proactive landlord behaviour that tenants will be prioritising in an uncertain market, a workplace which enhances their staff's productivity and wellbeing."
Chas Keogh, Cushman & Wakefield's joint head of office leasing Victoria, said while some businesses were reviewing their leasing market briefs because of the pandemic, those that were putting off their search indefinitely represented "only a fraction" of tenants.
"Instead, the majority of briefs remain in active negotiations with some delayed until greater certainty returns to the market," he said.
While vacancies were projected before COVID-19 to rise moderately in 2020, Mr Keogh expected vacancies might climb "higher than expected". Sub-leases may also increase as some businesses come under pressure.
"However, the Melbourne CBD market entered this unprecedented crisis in a strong position with otherwise low vacancies and pent-up demand for CBD space," he said.
"This should provide strong support once the post-crisis recovery is underway."