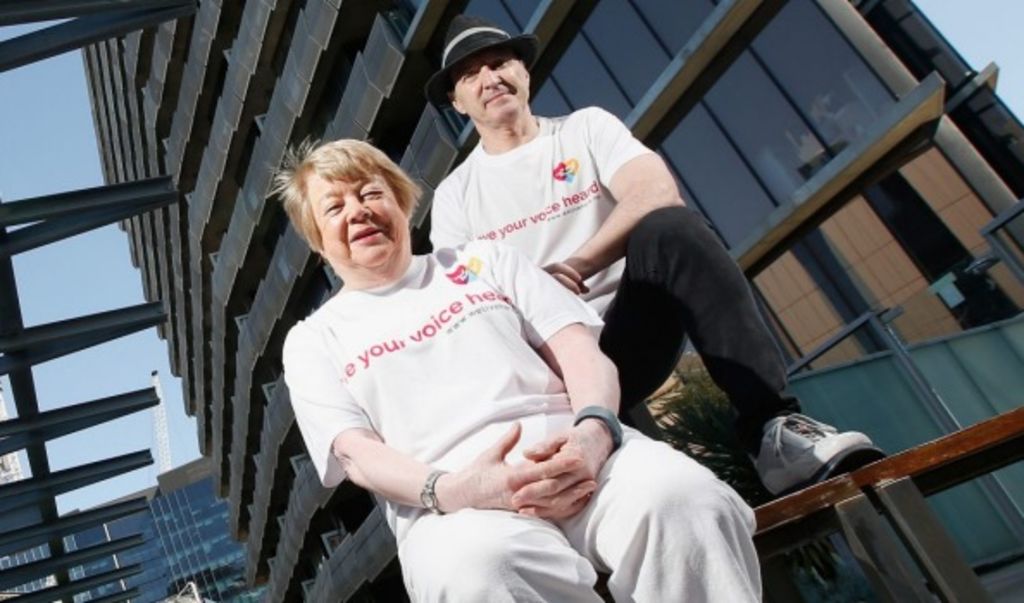 Melbourne apartment owners unite against short stays
Melbourne's apartment owners are as mad as hell and they're not taking it any more from short-stay operators.
Emerging from the bitter experiences of residents at one Docklands tower, the city's high-rise residents have formed a lobby group to marshall broader grievances against transient tenants in the CBD.
It's not just the strangers in the corridor and the parties in the pool. Short stays are causing significant wear and tear on buildings, through increased lift loads and laundry access, they say.
"The laundry that is being dragged around and damaging our lifts: as an owners' corporation we're paying for that," Barbara Francis told The Australian Financial Review.
Ms Francis is the chair of the owners' corporation at Watergate, where she has lived for more than a decade.
'PARTYGATE'
Short-stay apartments in the Docklands tower were once so numerous the tower was dubbed "Partygate", a moniker Ms Francis abhors.
Persistent action by the residents have curtailed much of the problem, although there are still a small group of apartments available for short stays.
Most of those apartments are part of the Docklands Executive Apartments network, run by Paul Salter.
The next battle is in the Supreme Court of Victoria, where the owners' corporation at Watergate is locked in a long-running struggle with Docklands Executive Apartments.
The owners' corporation is seeking legal ratification of a rule preventing owners from renting their units for less than 30 days at a time.
The issue has been fought at the Building Appeals Board, Court of Appeal and the Victorian Civil and Administrative Tribunal where the owners lost their case earlier this year.
"We are not just trying to get rid of short stays. We want to reclaim our building. We live here," Ms Francis said.
The new lobby group, which launched this week is aptly titled "We Live Here".
"It's no longer just about us. We've got people from all around the CBD interested and we've even got calls from Queensland," Ms Francis said.
BATTLE WILL CONTINUE
Tom Bacon, chief executive of Strata Title Lawyers, is acting for Watergate's owners' corporation and said legal battles over the short-stay issue were likely to continue regardless of of the outcome of next year's case.
Airbnb operators are now active in Watergate as well. The issue could only be resolved through legislative change, Mr Bacon said.
"The Owners Corporation Act is 10-years-old and these types of modes of living weren't around back then."
Mr Salter said he welcomed the formation of the lobby group and said some residents enjoyed the extra variety in high-rise living brought by short stays.
"The government will have to move quickly to address things like Uber and Airbnb and the whole sharing economy," he said.
"Some of the fears people have are probably a bit old-fashioned. I embrace change."
The state government is considering recommendations made by an expert panel into short-stay accommodation in Victoria.
The panel recommended making providers and tenants of short-stay accommodation responsible for parties in apartments.
It also recommended empowering owners corporations to deal with the problem using existing powers under the Owners Corporations Act.