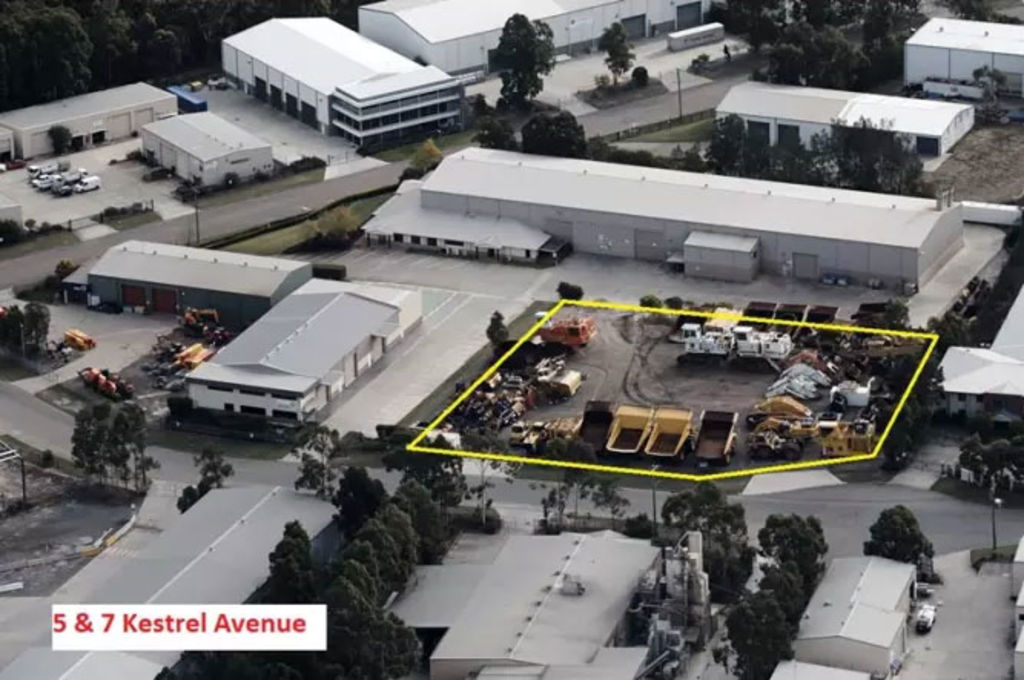 McNamara Adams shifts key Newcastle sites
Central Coast and Hunter Valley industrial specialist McNamara Adams has reported several key sales and leasing deals in the Newcastle area as the company prepares to take a major portfolio to market.
The firm has listed a Thornton industrial portfolio for sale via expressions of interest.
The site at 106 Glenwood Drive, Thornton includes includes two buildings – a combined office and workshop of 2764 square metres and an office and warehouse of 1228 square metres, with a total land area of 18,351 square metres spread over four titles.
Listing agent Matthew McNamara says the properties can  be sold collectively or separately.
The workshop offices are single level and advertised as being suitable for corporate accommodation.
The workshop includes a large spray booth, with articulated vehicle access via two side container height sliding doors.
Two double width street driveways allow for front in and front out articulated truck access.
The warehouse offices are at 3 Kestrel Avenue over two levels.
They adjoin a container height clearspan warehousing space, accessed via four roller shutter doors.
The sales campaign follows recent sales successes in Mayfield West and Cardiff, exceeding $3 million in value.
No. 577  Maitland Road, Mayfield West sold for $2 million plus GST.
The site, with a building area of 1669 square metres, was purchased by  Newcastle Tile Company, which will occupy the premises in early 2017 following the expiry of the current lease.
No. 10 Torrens Avenue, Cardiff, with a building area of 1760 square metres, sold for $1,225,000 plus GST to intended owner-occupier Bridge Cabinet Lines.
The lease at Lot 1, 121 Woodstock Street was for five years plus a five-year option to Aurizon Operations Limited which commenced late last year. Tenant occupies 1000 square metres of office, 1000 square metres of warehouse plus dedicated secure car parking area.
Tenancy 1, 1416 George Booth Drive is a workshop of 3770 square metres with surrounding large hardstand and was leased for a further period of three years by the CIMIC Group.
Commenting on the results, Mr McNamara said "This recent sales and leasing activity confirms the robust nature of the Newcastle corporate industrial marketplace and the high confidence that established businesses place in future economic growth of the Hunter Valley region."