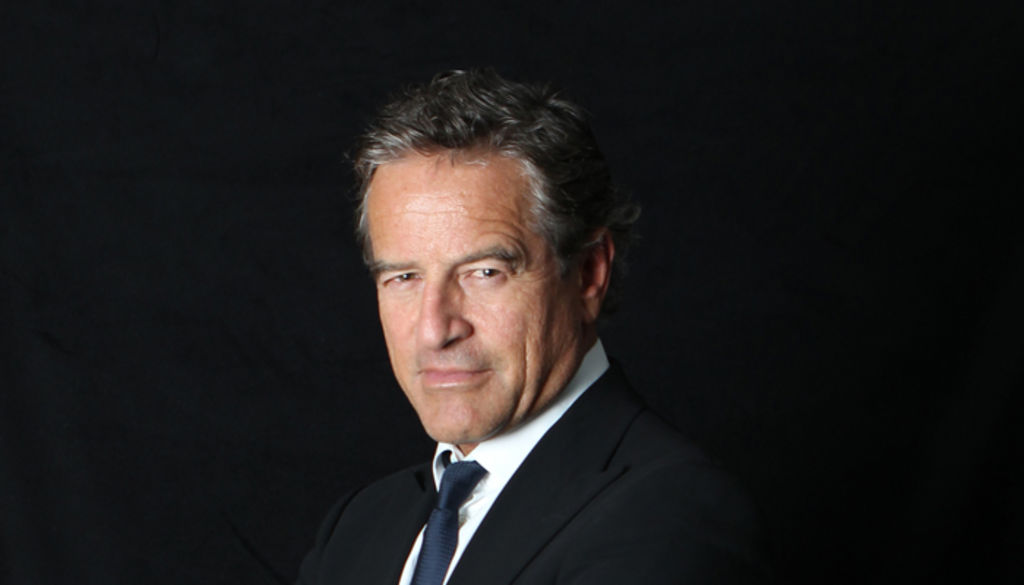 Mark Bouris' investment tips: Six must-haves for commercial real estate success
What are the six must-haves when buying commercial real estate?
Millionaire businessman Mark Bouris has become an expert in property over the years, after founding Wizard Home Loans and now serving as the chairman of finance advisors and home loans group Yellow Brick Road Wealth Management.
Celebrity Apprentice boss Mark Bouris with ModelCo founder Shelley Barrett and Kerri-Anne Kennerley. Photo: Supplied
As the host of the hit TV show Celebrity Apprentice Australia, he's also often called on to advise other companies on how to choose commercial real estate.
"Understanding the drivers for a business seeking space is the key to owning commercial property in order to earn you solid yields," he advises. "Take a walk in their shoes."
1. Configurability
You want your commercial space to be as attractive as possible to a multitude of businesses.
"That means, if they want an open layout or a segmented plan, your building should be able to accommodate both easily," Mr Bouris says.
"The more flexible the premise, the broader market of business tenants you'll be able to attract."
Atlassian's flexible workspace in San Francisco. Photo: Atlassian
2. Proximity and amenity
Employees are more contented when their workplace is close to amenities such as railway stations, major bus routes, car parking, gyms, cafes, shops and parks.
"Commercial property owners who can list their proximity to amenity generally have higher rental yields on their investment.
"Thinking about the little things that make a big difference will drive higher returns also: bike storage, modern kitchens and bathrooms, and an impressive foyer-entrance."
Employees are happier then they work close to amenities, according to Mr Bouris.
3. Industry cluster
Businesses often like other businesses around them, even if they're competing.
"Car yards, banks, clothes shops and fast food chains often operate in clusters because they see the advantage in having their service or product in one place," says Mr Bouris.
"This isn't just the case for retail property: office real estate also sees firms of lawyers and accountants locating in proximity to one another. Be mindful of who will lease your property and who they want to be next to."
Businesses often operate in clusters, even when they are rivals.
4. Looks
Very few business owners want to rent a premises that their customers are reluctant to enter.
Problems include poor street-entry, lack of natural light, inadequate lobby-atrium space or even just an ugly paint-job or architecture.
"So whether it's industrial property or office space, compare the property to others being rented by the same industry and see what aesthetic features are required to get the yields you want," Mr Bouris advises.
The soaring foyer of 9 Castlereagh Street, Sydney.
5. Function
Be very clear that the lessors you think you can attract as tenants can actually use this property.
"For instance, warehousing and industrial needs truck access and proximity to arterial roads and/or rail freight hubs, as well as basic structural requirements such as high ceilings, complying fire systems and concrete slabs built to handle heavy loads.
"Retail has to be located in high traffic areas, with good street frontage and parking. Office space needs proper infrastructure such as phone, data lines, power and security systems.
"Today, a high-speed telco connection, such as a T1 cable, is increasingly critical."
Industrial space needs basic structural requirements such as high ceilings and concrete slabs that can handle heavy loads.
6. Economic cycles
One of the major factors in deciding if you can achieve your target returns on your investment, is the economic cycle.
"Which industries are growing?" Mr Bouris says you have to ask. "Which ones peaked a few years ago, and are now in decline?
"Are the growth industries in a certain geographic area? Has an industry abandoned an area for reasons beyond your control – contamination, a rail line closed down, rezoning?
"When you own commercial property, you are in the economic cycle, so do your homework before you buy the property."
Monitor the economic cycle before buying property.