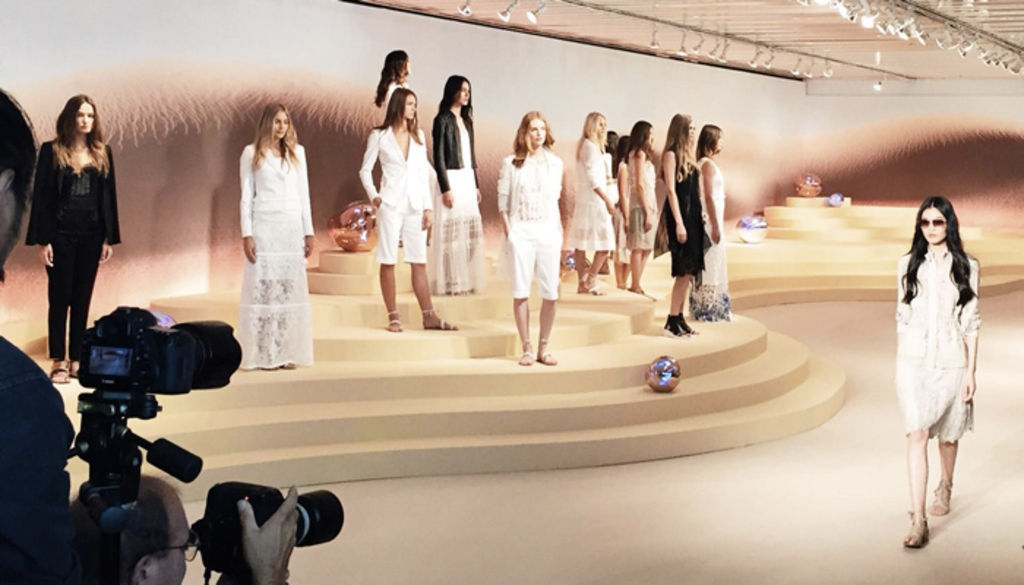 Luxury international fashion brands seek space in Sydney, Melbourne
A new wave of the world's top luxury fashion brands is heading for Australia, with commitments to open stores in Sydney and Melbourne, according to retail leasing agents CBRE.
Among those actively looking for premium retail space is New York-based ready-to-wear designer Elie Tahari, Italian suit maker Kiton, Parisian trunk and leather goods purveyor Goyard, Swiss women's high-end fashion label Akris and American fashion labels Rag & Bone and James Perse.
Another top-end luxury retailer – Italian leather goods maker Tod's, which has a boutique in Westfield Sydney – is also looking to expand its presence in Australia, according to CBRE's head of Victorian retail leasing, Zelman Ainsworth.
"We are working with all of these retailers who have confirmed their expansion plans for Melbourne and Sydney over the next six to 18 months," he said.
Mr Ainsworth said Collins Street, Russell Street and Flinders Lane were the sought-after addresses in Melbourne, while in Sydney they wanted retail space on George Street, Castlereagh Street and Martin Place.
"The level of rental being paid by these retailers range between $3000 and $5500 per square metre, for shops ranging in size from about 200 to 400 square metres.
International luxury retailers typically spend between $18,000 and $27,000 per square metre on fitouts," he said.
Last year foreign retailers, including brands such as Cartier, Sephora, Omega and Valentino, opened 40 stores in Sydney, Melbourne, Brisbane and Perth, compared with 35 in 2014, according to CBRE.
However, Australia still has relatively low penetration of the world's top luxury brands compared with markets such as Hong Kong and Shanghai, which are home to 80 to 90 per cent of the world's top brands.
Asian markets approach saturation point
"Most major luxury retailers are now well established in markets such as China and Hong Kong. However, following several years of rapid expansion, these markets are approaching saturation point and several luxury brands have halted expansion amid sluggish sales," Mr Ainsworth said. "But in Australia, the penetration rate of luxury retail is just 50 per cent – primarily due to the dominance of department stores in this segment of the market."
Other factors that make Australia appealing to luxury retailers is the tourism boom that is bringing increasing numbers of wealthy visitors to our shores, the growing numbers of people living in city centres and the opening of premier retail locations such as Emporium Melbourne, St Collins Lane and Westfield Sydney.
A recent report by CBRE also noted that foreign luxury retailers operated on higher margins than their domestic competitors, "giving them a sustainable competitive advantage in terms of ability and willingness to pay higher rents and commit to higher occupancy costs".
Mr Ainsworth said feedback from CBRE's recent Retail Road Show in the United States highlighted that retailers see Australia as a market that can deliver double-digit growth for their brands.
"Australia is one of the best performing countries for major international retailers. Also the stable political environment and the clear synergies with Asia are further benefits retailers are able to leverage from," he said.
Some of these luxury brands have already tested the waters in Australia via their online channels. Rag & Bone is offering flat-rate shipping to Australia for those who order online from its website, while James Perse has a dedicated Australian website. Both retailers also sell their wares in David Jones.