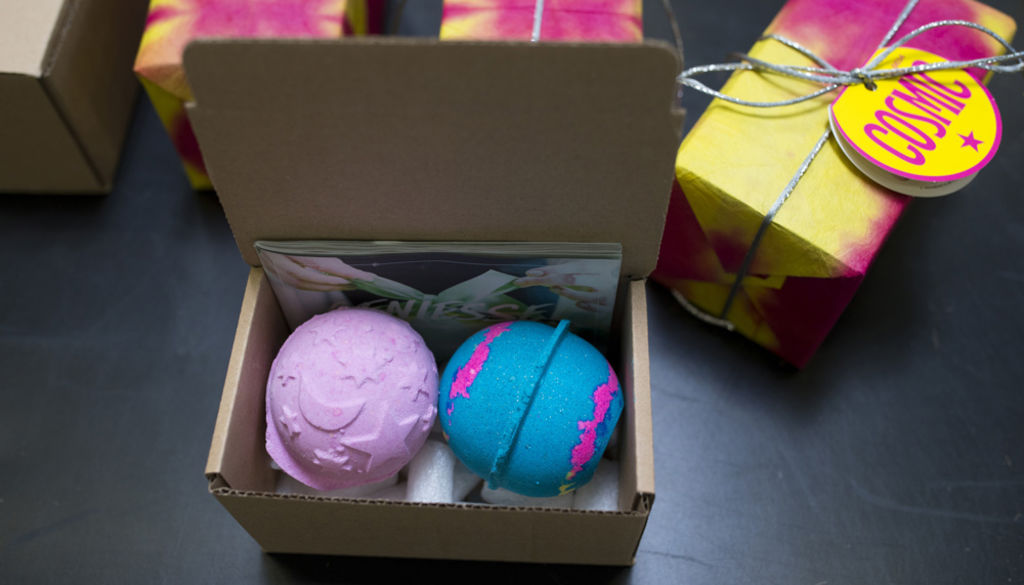 Lush moves to greener pastures at Myer Centre in Adelaide
Handmade cosmetics company Lush has expanded its presence in Adelaide after leasing a new 198sq m store at the Myer Centre from Starhill Global REIT.
The two-level store replaces its current 34sq m site in Rundle Mall, part of the group's national 12-month expansion and refitting plan that includes new stores at Southland Melbourne, Warringah Mall in Sydney and Northlakes in Queensland.
Its Adelaide Myer Centre store is fitted with LED lighting and reclaimed wood from the scaffolding of the Sydney Harbour Bridge.
CBRE's Julia Pottenger negotiated the five-year lease. Rents are confidential but the similar gross annual rents are about $2000 to $3000 a square metre.
Port package
Facilities management company Assetlink Services has signed a three-year lease for a 403sq m warehouse and office building at 198 Turner Street, Port Melbourne.
They will occupy the building on a net annual lease of $75,000.
CBRE's Daniel Eramo and Guy Naselli brokered the deal.
St Leonards special
Sage Advising & Sage Wealth Management has leased a 200sq m office at Level 11, 205 Pacific Highway, St Leonards in Sydney's north from HCF Australia, for their operations.
The A-grade office with views will cost Sage a gross annual rent of $125,976 over five years.
JLL's Angus White closed the deal.
Food space
Bravofoods has agreed terms on a 1013sq m industrial unit at 80 Cope Street, Waterloo in south Sydney with Suncorp Property Group.
The lease term for the property with 10 coolrooms and a processing area is 20 months, on a gross annual rent of $99.30 a square metre.
JLL's Charlie McKenzie acted on the transaction.
Medical mania
Medical Assessments Group has signed up for a 380sq m suite at Level 12 at The St James Centre at 111 Elizabeth Street in the Sydney CBD to use as their new premises.
It agreed on a four-year term on a gross annual rent of $850 a square metre with landlord, Tanert Pty Limited.
Ray White's Christian Minards handled the lease.
Super Fettle
Food retailer Fettle has secured a 50sq m shop at the ISPT-owned office building at 500 Bourke Street, Melbourne.
CBRE's Zelman Ainsworth and Samantha Hunt finalised the five-year lease at a gross annual rent of $60,000.
Relocation
Marketing company Waivestar Group will relocate to 113-115 Northcorp Boulevard in Broadmeadows from Preston after signing a three-year lease for the property with a private landlord.
The gross annual rent for the 4400sq m property is $264,000.
Colliers International's Brent Glassford and Marco Sandrin managed the transaction.
Udon for two
Japanese restaurant Udon Yasan will open its second outlet at a newly leased 85sq m retail space at 187 Elizabeth Street, Melbourne CBD.
It signed a five-year deal with a private landlord on a net annual rent of $2940 a square metre.
Colliers International's Cam Taranto & Jarrod Herscu transacted the deal.
More for Quan Loc
Larkfield Estates has leased out a 1975sq m warehouse at 3/68-72 Fitzgerald Road, Laverton North to Quan Lac Pty Ltd through Colliers International's Stephen Ryan and Nick Saunders.
Third party logistics company Quan Lac is expanding and will pay a gross annual rent of $50 a square metre.
Gym spree
Personal training company Bangn Bodz has taken up a 200sq m ground floor space at 109 Upton Street, Bundall on the Gold Coast for its newest centre.
Bangn Bodz inked a five-year lease with options at a gross annual rent of $45,000.
Ray White's Adam Grbcic handled the deal.
More fitness openings
IDF Training has also secured a 299sq m basement space, occupied by the former Menzies Tavern at 446 Collins Street, Melbourne on a five-year lease and a gross annual rent of $420 a square metre for its latest gym.
Knight Frank's Jemma Hutchinson brokered the deal with landlord Vantage Property Investments.
Less is more
CIMB Trust Capital has secured two new tenants at 850 Collins Street, Docklands, Melbourne.
CIMB Trust Capital has secured two new tenants at the 17,430sq m office building at 850 Collins Street, Docklands, Melbourne.
CSL Behring will occupy 790sq m and tech company Rubik will rent 566sqm for five years each.
The part floor spaces were appealing to the smaller companies. Net annual rents are said to be mid $400 a square metre.
Colliers International's Shane Burns and Milly Stockdale marketed the deals.
Submissions to stan@fairfaxmedia.com.au